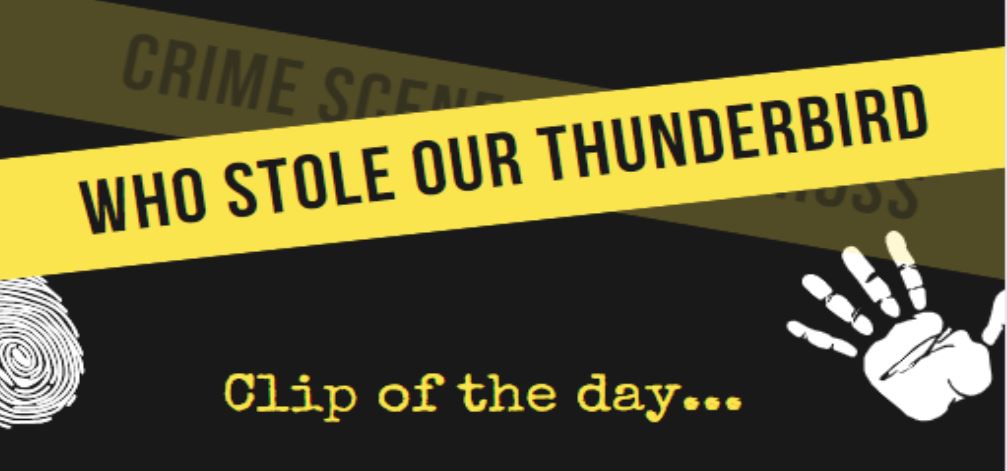 We have been having a blast with Who Stole Our Thunderbird! If you know who stole it click here to enter your guess.
If you need help, here is a list of all the clues: Clues
If you would like to be invited to the Mystery Party, be sure you have read a mystery book and submitted the form linked here or you can pick up a paper form in the media center or ask your reading teacher for it! You will have until the end of April to do this. The party will be fun with a detective, lock box, mystery bingo, finger print activities and food!
Did you read a book? If you are in 5th grade, please go to MCSD Reads and take the quiz.
If you are a 6-8th grader, please fill out this form to be elegible for prizes! And if you read a 6-8 Sunshine State book, please click SSYRA form
Top readers will be treated to a lunch at the Seminole Inn in May!
And look at all these other awesome places to click!
Fifth graders and parents!
This is a GREAT program to encourage reading, enhance fluency and most importantly, build a love of reading! Prizes are earned while students move up in earned points. Please read the flyer below for more detail.