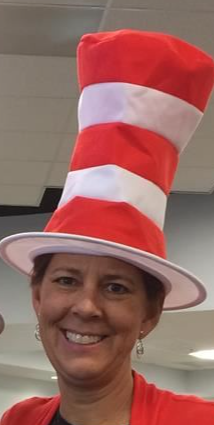 Library Media Specialist: Mrs. Parrilli
I have loved working at IMS and getting to know the Indiantown community. I am starting my 6th year here at our great school.
Personally I am married with three daughters who are thriving now in college. I am a Chicago native but have been in Florida for over thirty years and do call it home. Besides reading, I love getting outside whether it is in my yard, the beach or the woods. I hope to travel a bit more as time passes.
Stop in and see us or volunteer! It is a beautiful place to work!
Sunshine State Program
Reading lists are out! Students are encouraged to read these top rated new releases. Students who read these are able to participate in several programs. For 5th graders who read all 15 books will participate in the yearly book bowl (competition against other elementary schools in the district) in March. Its lots of fun!

There is also a middle school book competition called IMASH Book Bash in May where 6-8th grade students compete against other middle schools.
Any student reading all 15 books on their list will be invited to lunch at the Seminole Inn at the end of the year. Students who manage 8 books will attend an ice cream party in May as well.

Gift cards to local restaurants, brag tags, and end of the year prizes are also available to win even if a student only reads one of the SSYRA books.
Students will be instructed to log into a Google Classroom at the beginning of the school year to access the accountability quizzes which will open the door to the above prizes and rewards.
Phone: 772-597-2146 ext. 56118
Email: parrilj@martinschools.org
Degrees and Certifications:
Masters of Arts in Teaching
Florida Certification for Media Education K-12
Links