PBIS
Model School Resilience Award Winner 2020-2021
We have been recognized by the FLPBIS Project as a 2020-2021 PBIS Model School! Positive Behavior Interventions and Support (PBIS) is a school-wide framework that, according to national research, enhances student quality of life and reduces problem behaviors. By establishing this framework, we are developing skills, making changes to the school environment, acknowledging appropriate behavior, and using data to identify supports for our students. As a PBIS Model School, we are committed to the effective implementation of PBIS and are seeking positive and equitable outcomes for all students!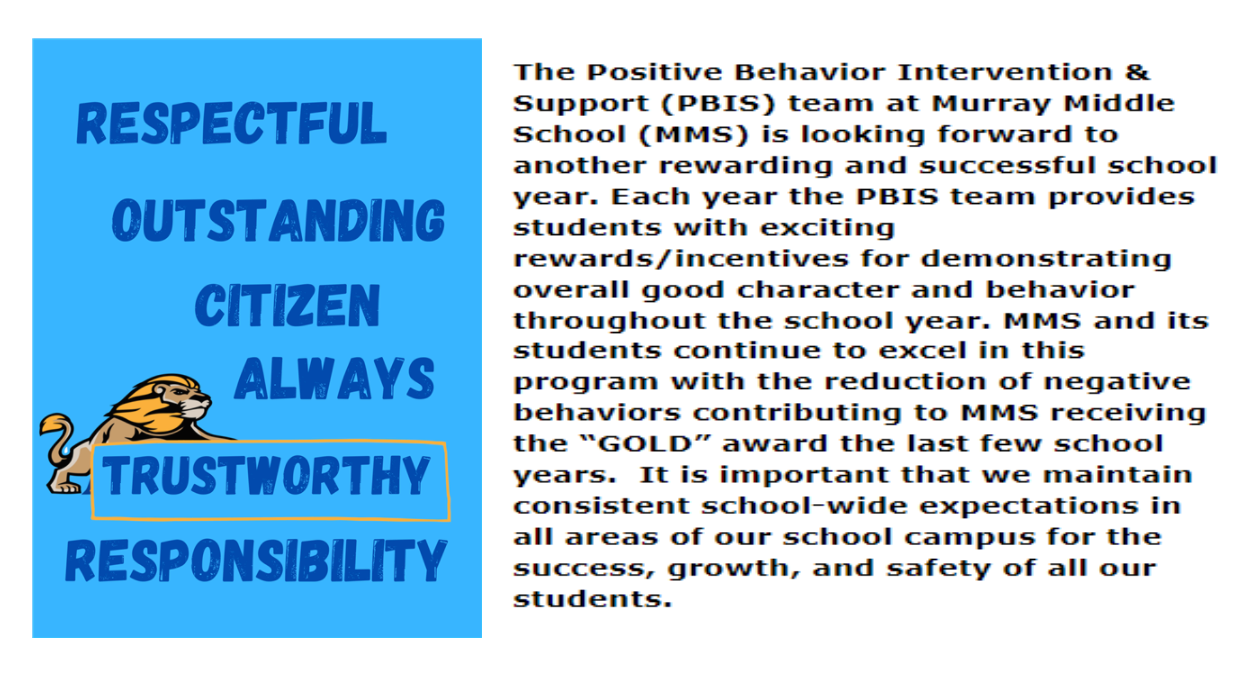 ROAR Shirts
Please support PBIS at MMS by purchasing a ROAR shirt. They are $10 a shirt.
Here is the link to the 2022-2023 shirts. LINK
Sponsors
Thank you to our 2021-2022 sponsors! Your donations are supporting our ROAR Store, Snack Shack, raffles, and many more amazing things here at Murray Middle School.
If you have a business and would like to be a sponsor please complete the sponsorship form.