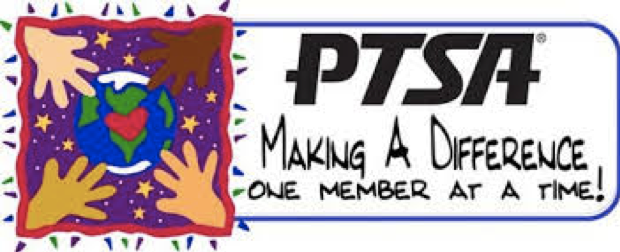 2022-2023 MMS PTSA MEMBERSHIP
Welcome to another school year. Our teachers, parents and students are very important to us and we need everyone involved. Please help support the PTSA by joining (there will be an envelope in your students packet on the first day of school), otherwise stop in anytime and pick up one from the front office. With our dues we generate funds to help support funds for Murray Middle School by supplying the teachers, students, and school with various needs. In the past we have donated funds to the Fall or Spring Festivals, 8th grade dance, teacher conferences, testing day snacks, after school tutoring snacks, just to name a few. WE NEED EVERYONE so please take a moment to become a member—join today and volunteer for the PTSA. Volunteering can be in any capacity………we will find a spot for you within the PTSA and MMS family.
Thank you for Joining!
MMS PTSA Board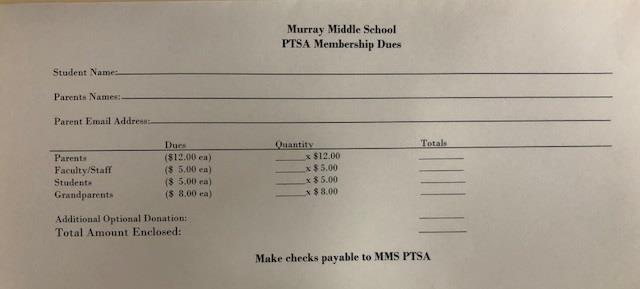 The #1 reason to join the Parent Teacher Student Association (PTSA) is to benefit your child. In doing so, you also help our school. More than 30 years of research has proven that children do better when their parents are involved both at home and in school. Grades are higher. Test scores rise. Self-esteem grows. Schools improve.
Every membership counts! When you join Murray Middle School PTSA, you also join the Florida State and National PTSA and become part of a national effort to improve the education, health, and welfare of every child. Membership numbers count in a significant way when our representatives are lobbying for funding for education in the Florida legislature or in Congress.
PTSA membership helps you connect with the school, the staff, and other parents and gives you a voice in deciding the direction of the Murray Middle School PTSA. Only members can vote on PTSA issues and hold a PTSA office.
Joining the PTSA does not obligate you to volunteer at school or attend PTSA meetings—although
we hope you will!
It's easy to join, simply complete your membership form, membership dues and drop off at our school attention "PTSA Membership". If you have questions, please call or email our PTSA Membership Chair.
Thank you for supporting the Murray Middle School PTSA.
Your support is always appreciated & welcomed!
Please be an active member of the PTSA by supporting teachers and your student by joining. Please send in cash or a check, made out to Murray Middle School, with your student today. Student memberships are $5 and parent memberships are $12 and Granparents are $8.
PTSA Needs You! Become Involved! We need parents to help make Murray Middle School the best it can be! If you are interested in joining the Board, send an email to durbine@martin.k12.fl.us or call Eileen Durbin at 772-219-1670.