The Martin County School District is pleased to announce the winners of the 2023 Kids Tag Art competition!
The District proudly partners with the Martin County Tax Collector's Office to host the annual Kids Tag Art contest, where fifth-grade students use their artistic talents to create vanity license plates and keyfobs for purchase by the community.
All proceeds from tag art and keyfob sales are donated back to District elementary schools in support of arts-related programs.
Congratulations to following students:
Bessey Creek Elementary (William Henderson/Art Teacher)
Kate Henderson, Principals Award
McKinley Peck, Catch of the Day Award
Citrus Grove Elementary (Patricia Martin/Art Teacher)
Lexi Matta, Principals Award
Crystal Lake Elementary (Joelle Farley/Art Teacher)

Daniela Welch, Principals Award
Avaerie Hardin, Wagging Tail Award
Felix A. Williams Elementary (Laura Krane/Art Teacher)
Madelyn Guyon, Principals Award
Hobe Sound Elementary (Stephanie Watson/Art Teacher)

Mateson Brandt, Principals Award
Indiantown Middle (Ashley Monks/Art Teacher)
Diana Andres, Principals Award
Hercilia Perez, Tax Collector's Award
Jensen Beach Elementary (Karen Haines/Art Teacher)
Brianna Morin, Principals Award
J.D. Parker Elementary (Leah Sacks/Art Teacher)
Natalia Cewe, Principals Award
Clara Stanton, Life is Better By the Water Award
Palm City Elementary (Martha Saum/Art Teacher)
Liam Hooten, Principals Award
Vera Powell, Behind the Badge Award
Pinewood Elementary (Traci Hochstetter/Art Teacher)
Z'Yuri Alleyne, Principals Award
Port Salerno Elementary (Laura Wiswell/Art Teacher)
SaYuri Gonzalez, Principals Award
SeaWind Elementary (Claudia Gonzalez/Art Teacher)
Madelyn Roden, Principals Award
Emma Neumann, Award of Distinction
These amazing young artists will be honored in conjunction with the Tax Collector's Office at the Kids Tag Art awards ceremony on Wednesday, March 8 at 6 p.m. The Awards Ceremony will take place at the Children's Museum of the Treasure Coast, located at 1707 NE Indian River Dr, Jensen Beach, FL 34957.
Kids Tag Art Seasons 2019/2020, 2020/2021, and 2021/2022 are now available for purchase at mckta.com.
We are so proud of all the students who participated in this year's Kids Tag Art competition!
Indiantown Middle: Tax Collector Ruth Pietruszewski & Hercilia Perez (Tax Collector's Award)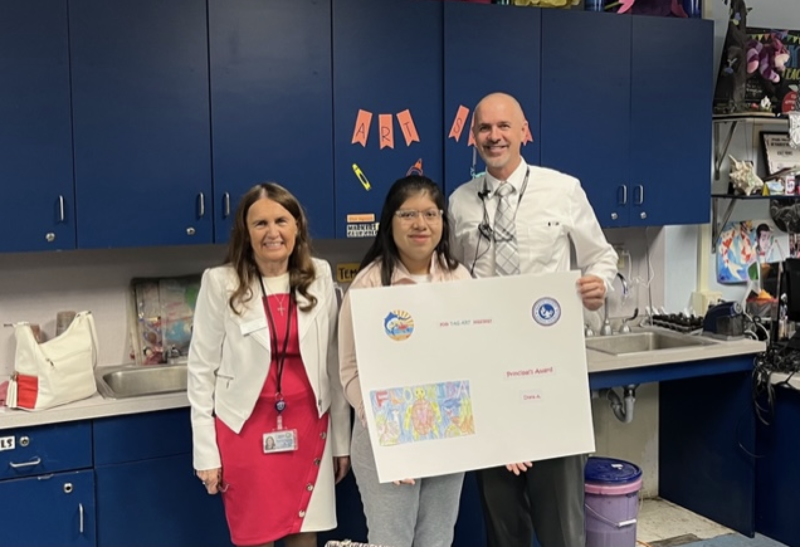 Indiantown Middle: Tax Collector Ruth Pietruszewski, Diana Andres (Principal's Award), Principal Jeff Raimann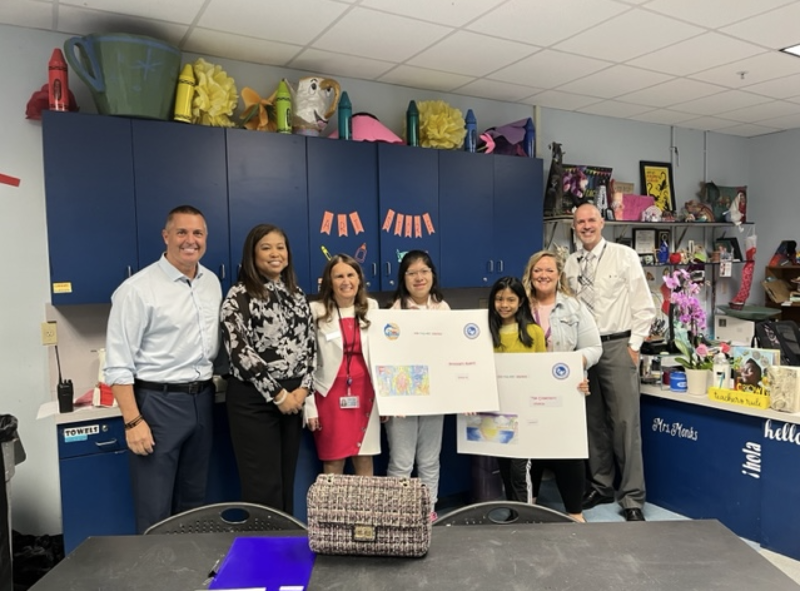 Indiantown Middle: Special Projects Coordinator Mark Cowles, Assistant Principal Melora Norman, Tax Collector Ruth Pietruszewski, Diana Andres, Hercilia Perez, Principal Jeff Raimann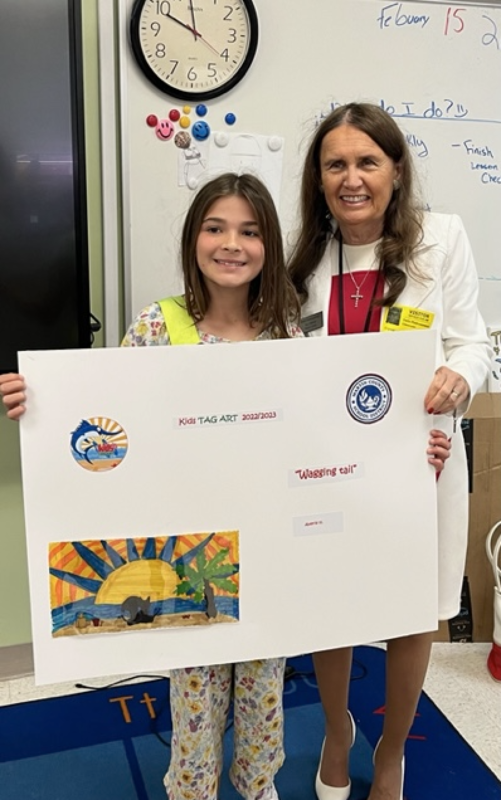 Crystal Lake Elementary: Averie Hardin (Wagging Tails Award), Tax Collector Ruth Pietruszewski

Crystal Lake Elementary: Tax Collector Ruth Pietruszewski, Daniela Welch (Principal's Award), Principal Brenda Watkins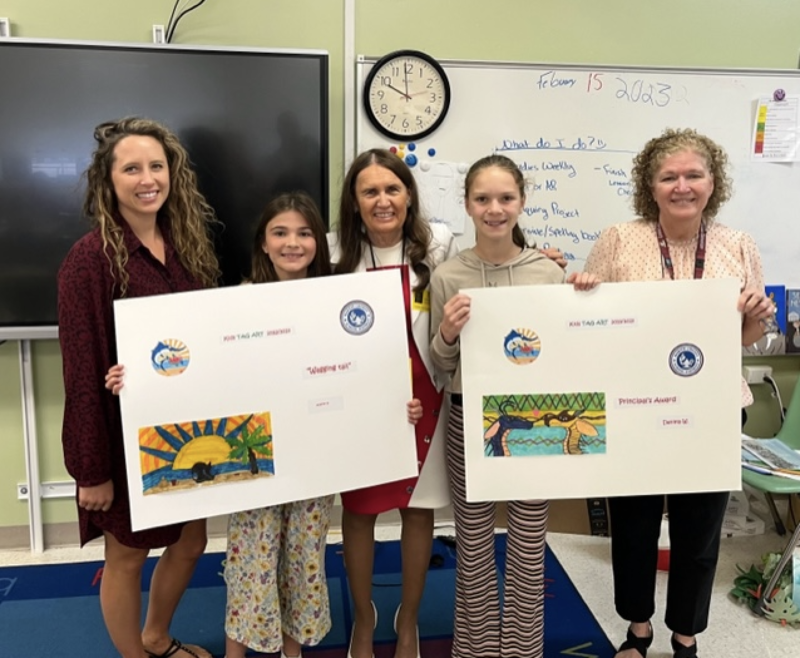 Crystal Lake Elementary: Art Teacher Joelle Farley, Averie Hardin, Tax Collector Ruth Pietruszewski, Daniela Welch, Principal Brenda Watkins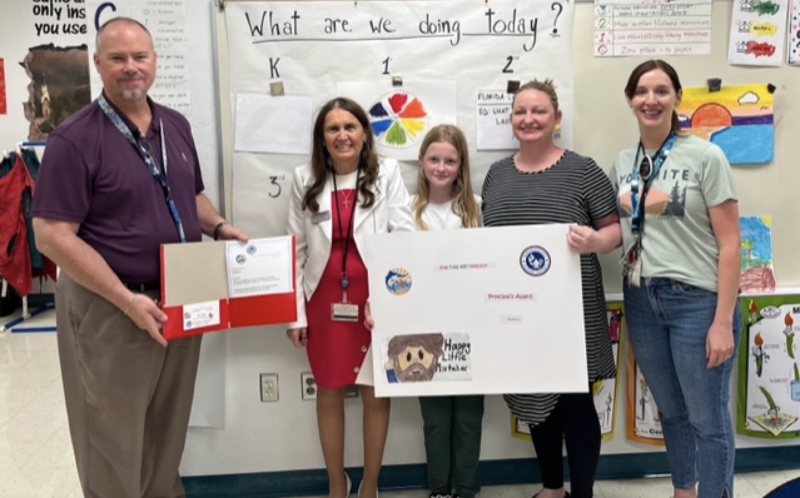 Hobe Sound Elementary: Assistant Principal David Axton, Tax Collector Ruth Pietruszewski, Matteson Brandt (Principal's Award), Teacher Crystal Brandt, Art Teacher Stephanie Watson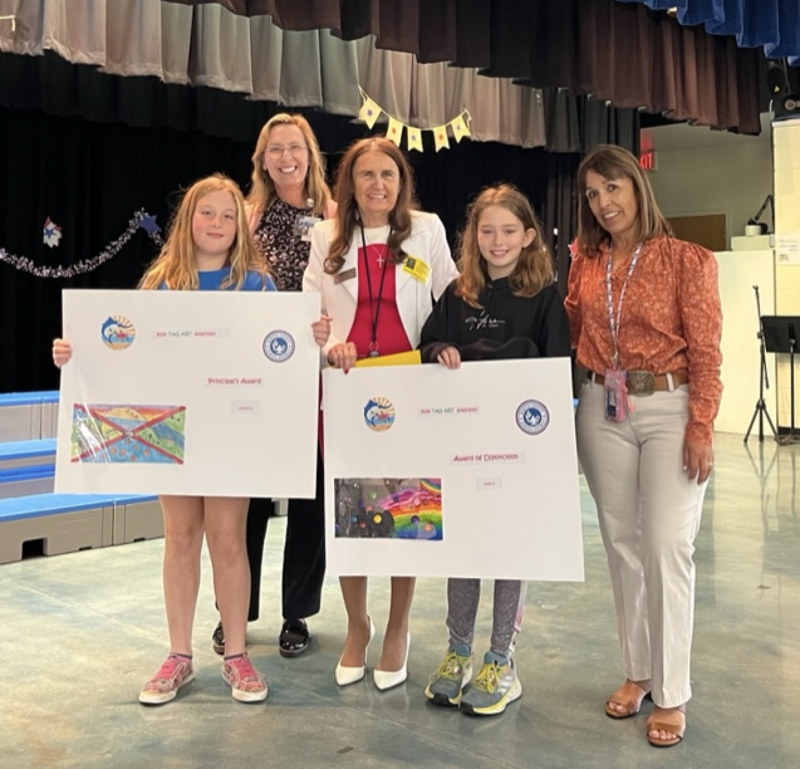 Seawind Elementary: Madelyn Roden (Principal's Award), Principal Jennifer Michels, Tax Collector Ruth Pietruszewski, Emma Neumann (Award of Distinction), Art Teacher Claudia Gonzalez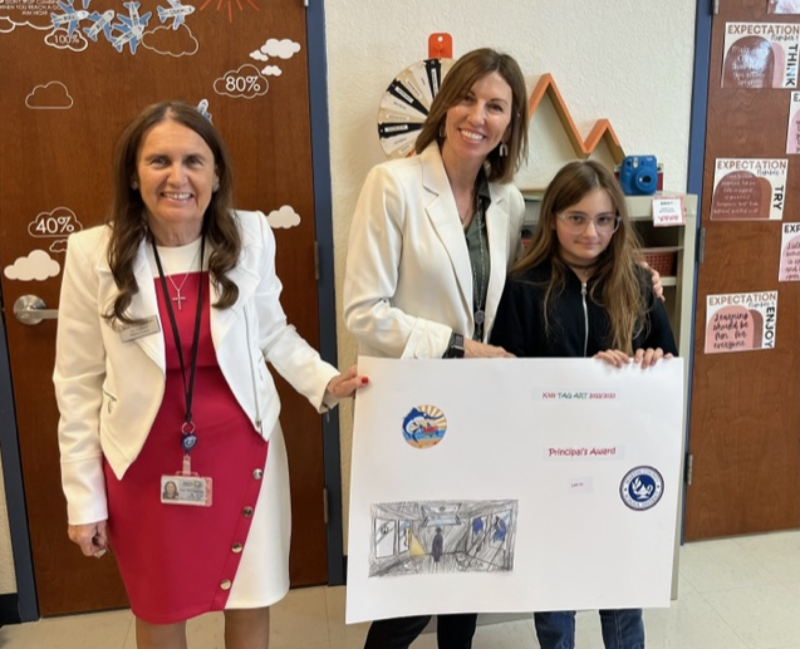 Citrus Grove Elementary: Tax Collector Ruth Pietruszewski, Principal Sherry Richardson, Lexi Matta (Principal's Award)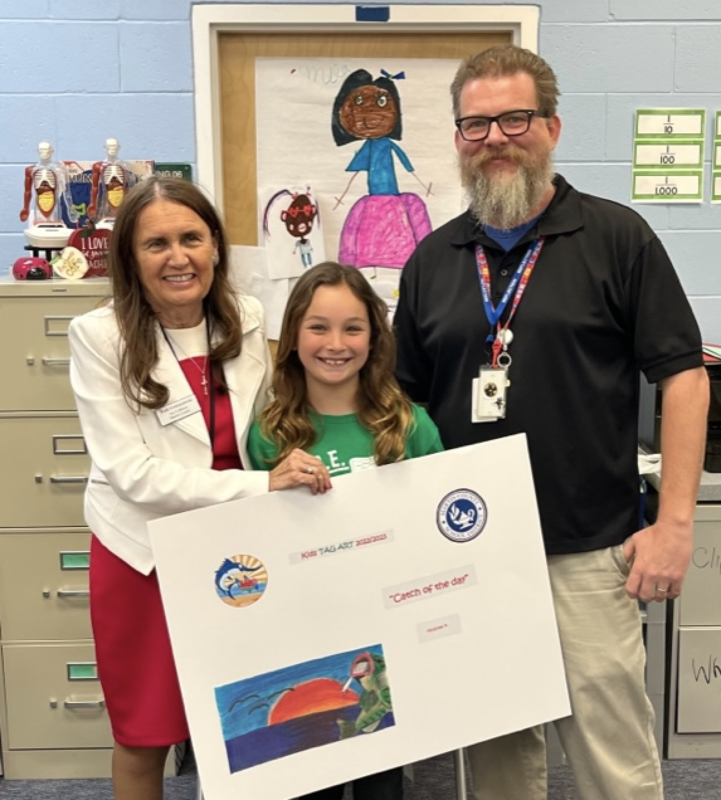 Bessey Creek Elementary: Tax Collector Ruth Pietruszewski, McKinley Peck (Catch of the Day Award), Art Teacher William Henderson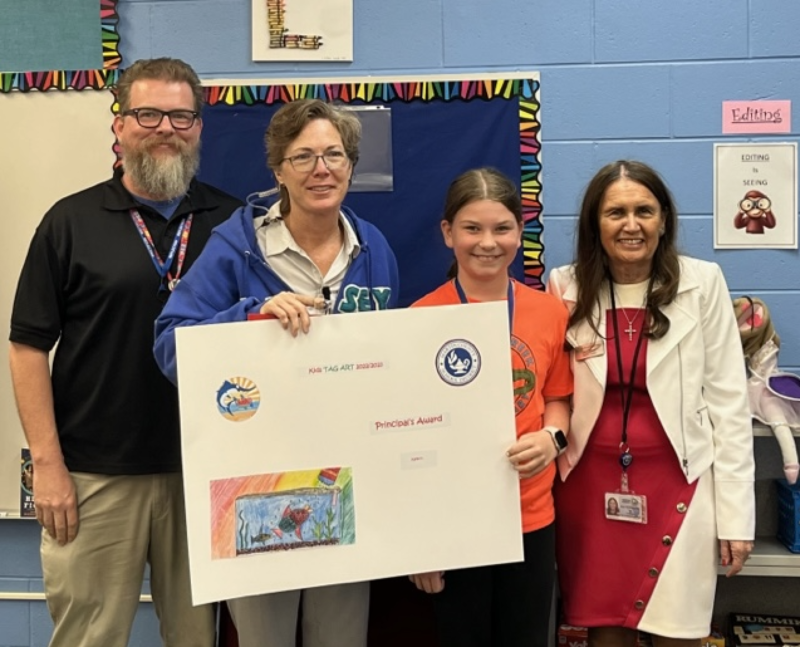 Bessey Creek Elementary: Principal Stacy Schmit, Kate Henderson (Principal's Award), Tax Collector Ruth Pietruszewski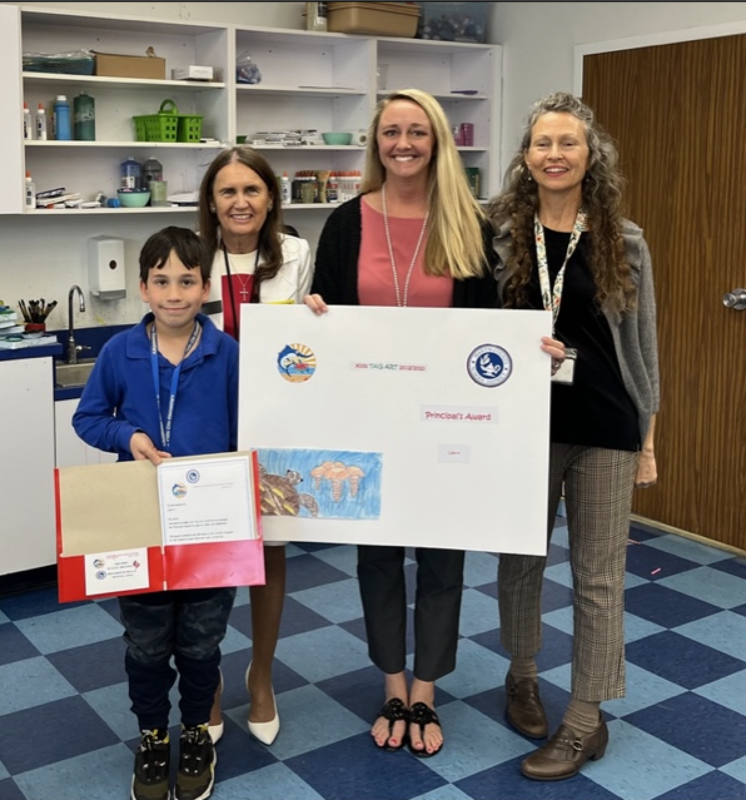 Palm City Elementary: Liam Hooten (Principal's Award), Tax Collector Ruth Pietruszewski, Assistant Principal Elizabeth Atkinson, Art Teacher Martha Saum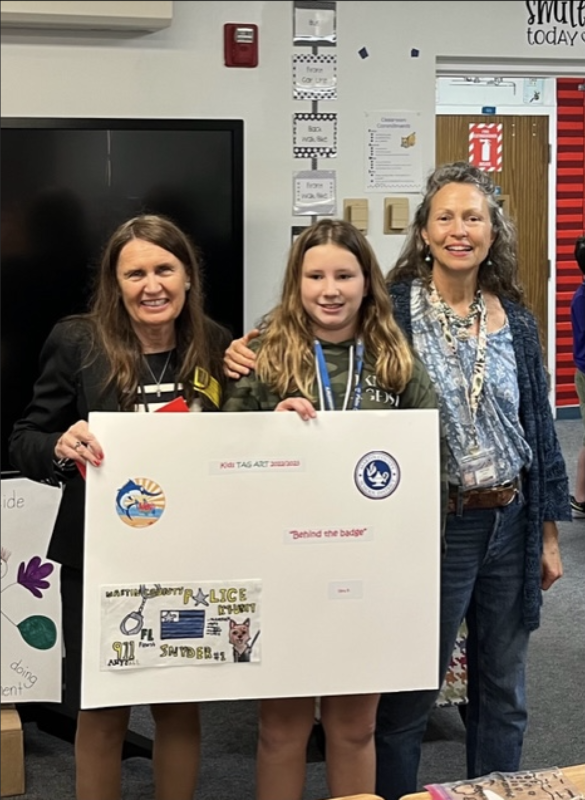 Palm City Elementary: Tax Collector Ruth Pietruszewski, Vera Powell (Behind the Badge Award), Art Teacher Martha Saum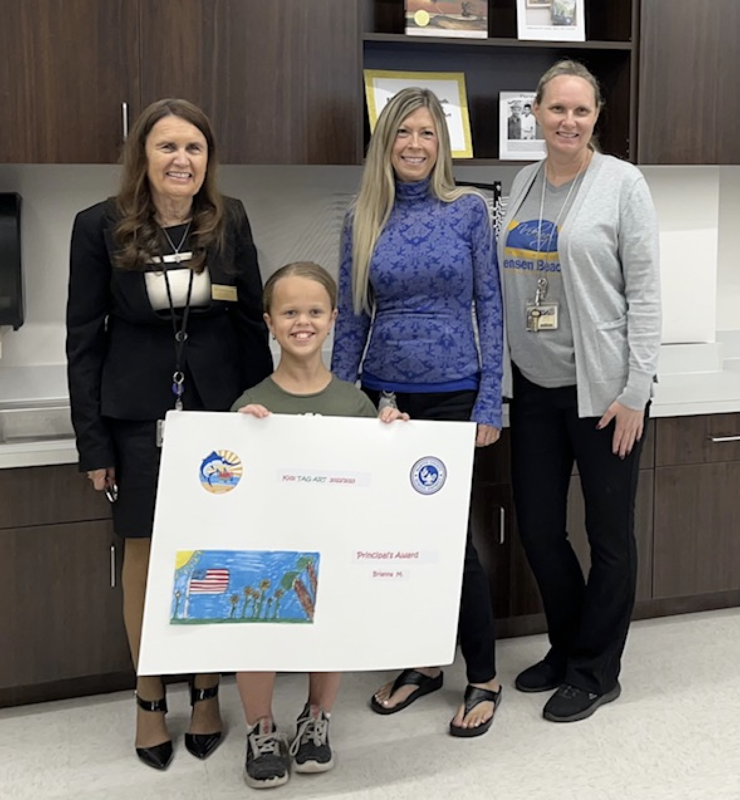 Jensen Beach Elementary: Tax Collector Ruth Pietruszewski, Brianna Morin (Principal's Award), Assistant Principal Jamie Law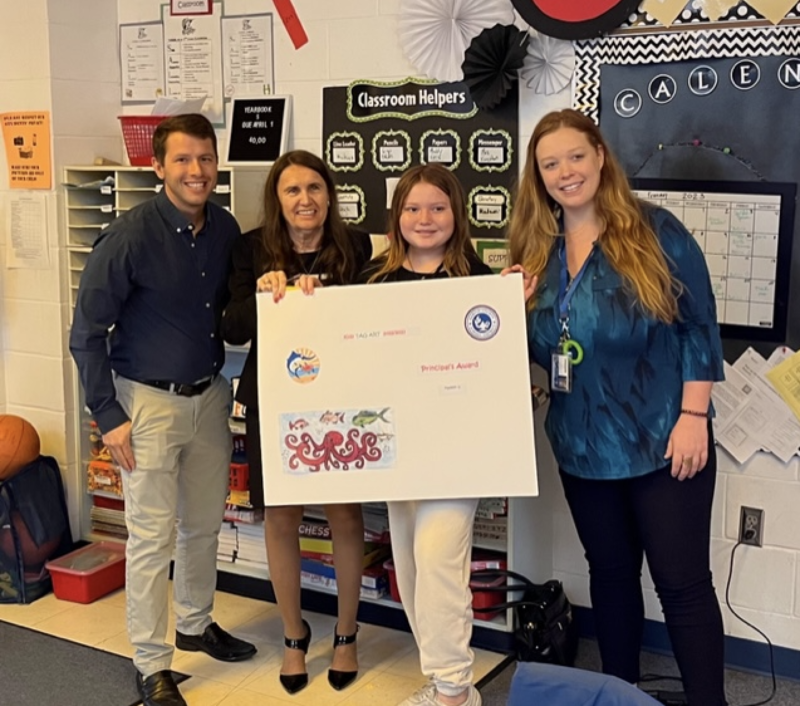 Felix A Williams Elementary: Assistant Principal Justin Browning, Tax Collector Ruth Pietruszewski, Madelyn Guyon (Principal's Award), Art Teacher Laura Kane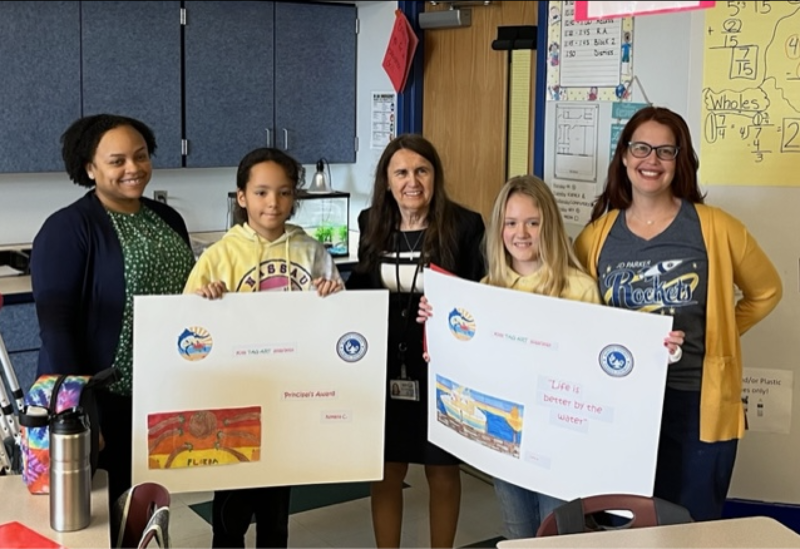 J.D. Parker Elementary: Assistant Principal Shameeka White, Natalia Cewe (Principal's Award), Tax Collector Ruth Pietruszewski, Clara Stanton (Life Is Better By The Water Award), Art Teacher Leah Sacks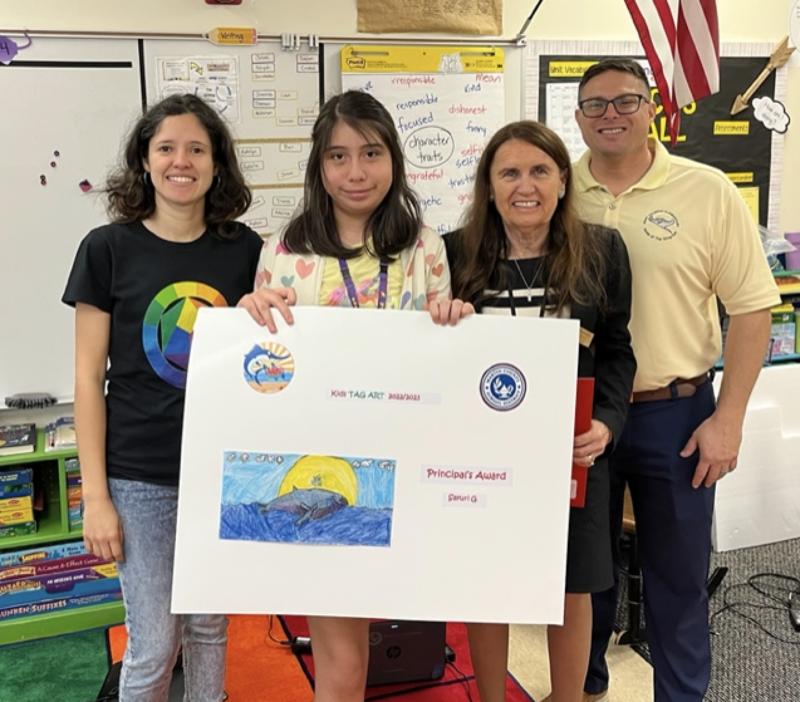 Port Salerno Elementary: Art Teacher Laura Wiswell, Sayuri Gonzalez (Principal's Award), Tax Collector Ruth Pietruszewski, Assistant Principal David Shaffer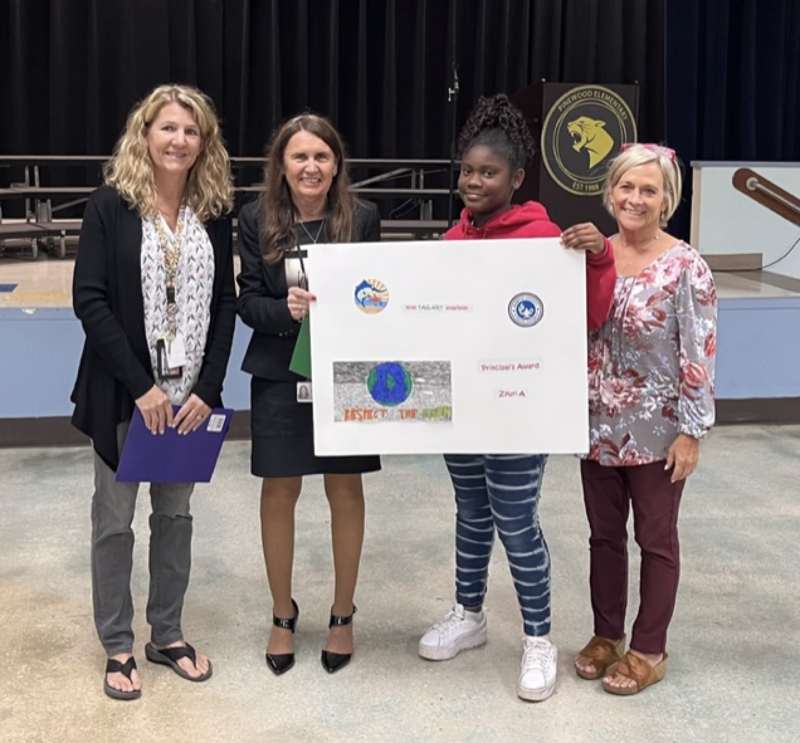 Pinewood Elementary: Art Teacher, Traci Hochstetter, Tax Collector Ruth Pietruszewski, Z'Yuri Alleyne, Assistant Principal Patty Morris