Any secondary student with at least four high school credits and a minimum 3.0 GPA is eligible for credit hour dual enrollment; or with a minimum 2.0 GPA is eligible for clock hour dual enrollment.
Dual Enrollment deadlines are strictly enforced. Plan for at least 72 work hours for any action required of a school counselor.
Withdrawing from Dual Enrollment classes requires counselor advisement. Do not withdraw without knowing how it will impact you.
Career dual enrollment is specifically geared for students wanting to obtain/work towards career & technical certificates and/or Associate of Science degrees while in high school.
Learn more about your Career Dual Enrollment opportunities by scheduling an appointment with our Career Dual Enrollment Coach at freedmt@martinschools.org.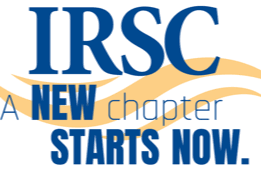 Statewide Postsecondary Articulation Manual Learn how high school course and exam success articulate to postsecondary institutes in Florida.
Credit by Exam Equivalency If a student achieves the score listed on an AP, AICE, or IB exam, state universities and community colleges must award the minimum recommended credit for the course or course numbers listed, even if they do not offer the course.
The Dual Enrollment LIBRARY
Dual Enrollment students are responsible to obtain their materials by appointment no later than five days after the first day of the term.
The Dual Enrollment Library is located at 1150 SE St. Joseph's Avenue, Stuart Fl. 34996 Note: You will get stuck on a one way street if you put the address into your GPS. Enter via E 14th Street from Palm Beach Road.
If materials are needed outside of the appointment schedule, email the Dual Enrollment Library with the following information: (a) The course code(s) in the subject line. (b) Your name, 4300#, and your needs in the body of the email. The Dual Enrollment Library will respond to your email as to the date/time to pick up your materials.
Dual Enrollment Library hours: Monday - Friday 8:00am - 3:45pm. Closed daily for lunch from 12:30pm - 1:00pm. Note: Hours may vary
NOTE: Any student taking a dual enrollment course at one of our high school campuses will obtain materials for that course ONLY from that teacher at the high school.
All materials are due back the last day of the term.
Any student with materials two weeks past due will have fees added to the student's FOCUS account.
Some courses do NOT require materials. CHECK YOUR SYLLABUS in Blackboard and SAVE A TRIP.
Dual Enrollment Processes
If you have any questions on any of the processes below, please contact your IRSC advisor or high school counselor directly.
Visit the IRSC Dual Enrollment Program to learn more about Dual Enrollment at IRSC.
Make your appointment to take your PERT TEST here Note: starting July 16, 2022 the fee for each P.E.R.T. testing at IRSC will be $20.
This online guide will walk you through the Dual Enrollment application process.
Dual Enrollment students are required to complete an Orientation.
How to Register for Classes: Once the application for admission is received and an IRSC ID has been sent to the student, this document will be a valuable resource to register for classes.
Dual Enrollment Documents