🦃GIVING THANKS🦃 We wish all of our students, employees and families a wonderful Thanksgiving filled with reflection and happiness! #ALLINMartin👊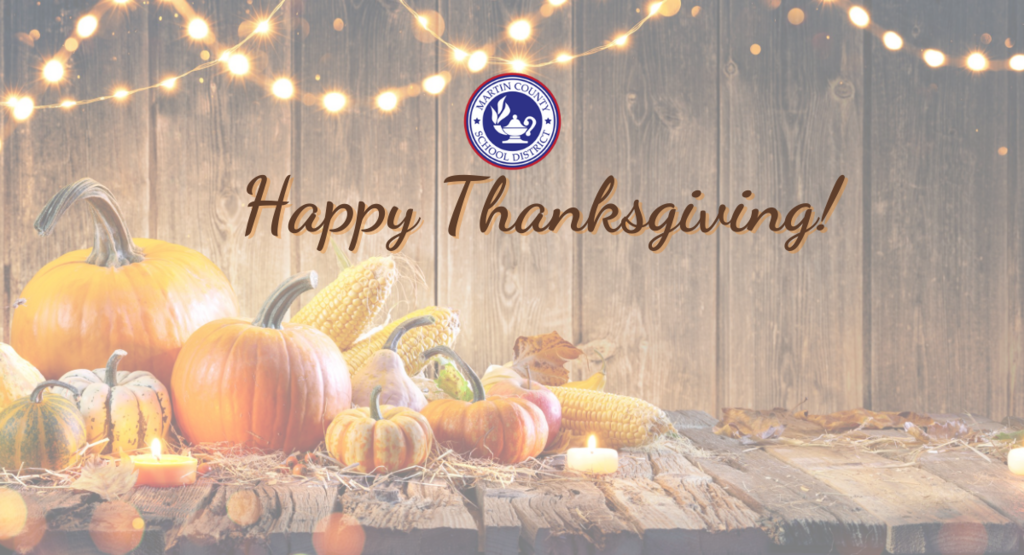 Port Salerno is currently holding our Art to Remember fundraiser! This fundraiser supports art in our school and makes a great gift! Online orders for items with your child's art can be placed with free shipping and delivery to our school before the holiday break by tomorrow. However, you can still order with free shipping to our school but the items will come in early February. See the below link for more details:
https://arttoremember.com/school/PDTAAY

🤝PARTNERS IN EDUCATION🤝 The Martin County School District is proud to celebrate National Parent Involvement Day! Research has show that when parents and caregivers are active partners in education, their child(ren)'s potential for academic success increases significantly. We would like to say thank you to all of our families for partnering with us as we work toward achieving our mission of educating all students for success! To learn additional ways you can help support your child's educational experience, please click here:
https://www.fldoe.org/schools/family-community/activities-programs/parental-involvement/family-engagement.stml
.

🎓AMERICAN EDUCATION WEEK🎓 The Martin County School District is proud to celebrate the power of public education in recognition of #AmericanEducationWeek! We are pleased to honor our employees and families for their efforts in ensuring all MCSD students are educated for success. #ALLINMartin👊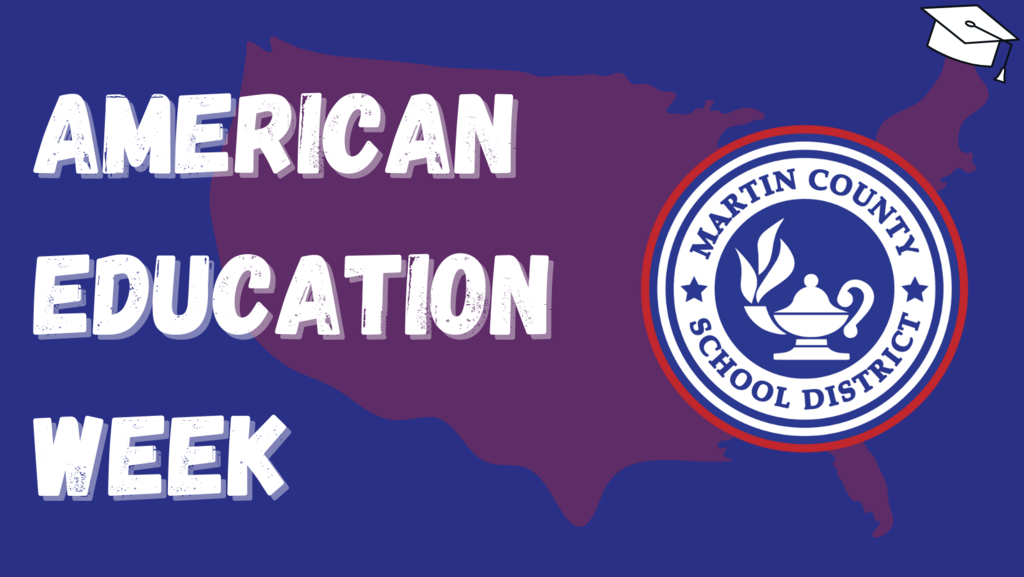 We are the home of the free because of the brave. With respect, honor and gratitude - thank you, veterans! Classes will resume tomorrow, November 12. #ALLINMartin👊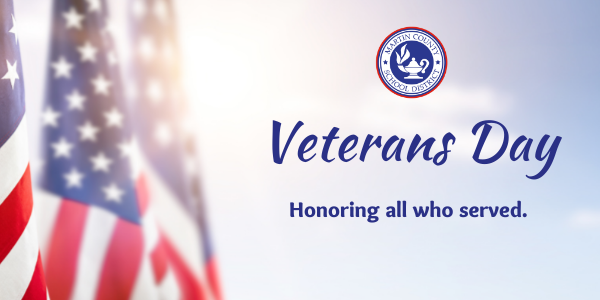 🍎INSTRUCTIONAL MATERIALS ADOPTION🍎 Parents - the District is currently reviewing materials for the 2021-2022 mathematics instructional materials adoption. The materials that are selected will be implemented in the 2022-2023 school year. If you would like to review or comment on the materials that are being considered, please click here:
https://www.martinschools.org/page/instructional-resources-adoption
Please feel free to call or email Steve Layson, Mathematics Coordinator, with any questions - (772) 219-1200 ext. 30182 or
laysons@martinschools.org
.

All schools and district offices will be closed Thursday, November 11, in observance of Veterans Day. Classes will resume on Friday, November 12. #ALLINMartin👊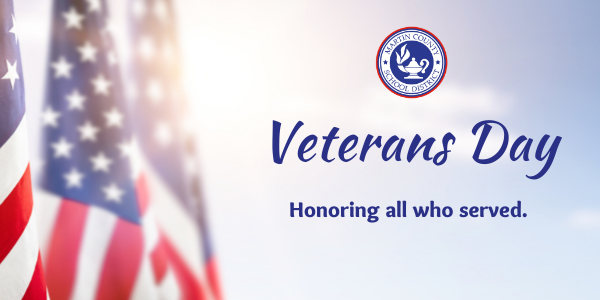 Reminder to set your clocks back one hour this evening-- it's time to #FallBack! #DaylightSavingTime #ALLINMartin👊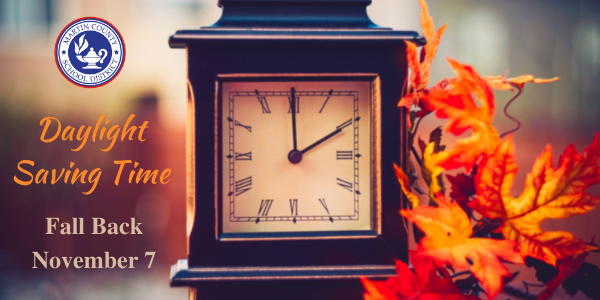 🍎INVESTING IN LITERACY🍎 Earlier this year, the Martin County School Board adopted new K-12 instructional materials for ELA that are fully aligned to the Florida Department of Education's new B.E.S.T. standards. The complete curriculum adoption was funded in part with proceeds generated by the half-mill property tax referendum that was approved by Martin County voters in 2018. WPTV's Stephanie Susskind recently visited Port Salerno Elementary School to take a look at how these new instructional materials are being launched throughout the District. Tune in tonight at 6 to learn more! #ALLINMartin👊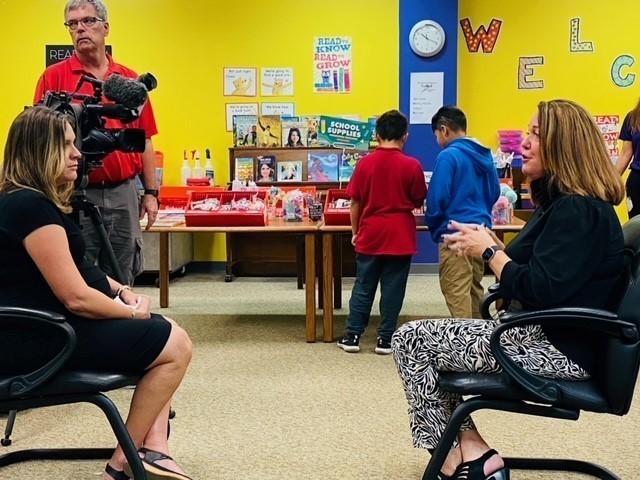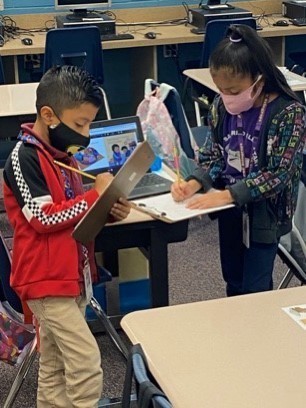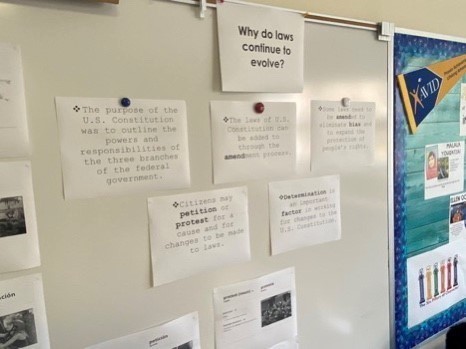 🍎UPCOMING LEARNING OPPORTUNITIES FOR FAMILIES🍎 The TGR Foundation (a Tiger Woods Charity) has announced its November engagement opportunities for families. Each workshop is free - visit
http://tgrf.eventbrite.com
to review topics and register for one or more sessions today! #ALLINMartin👊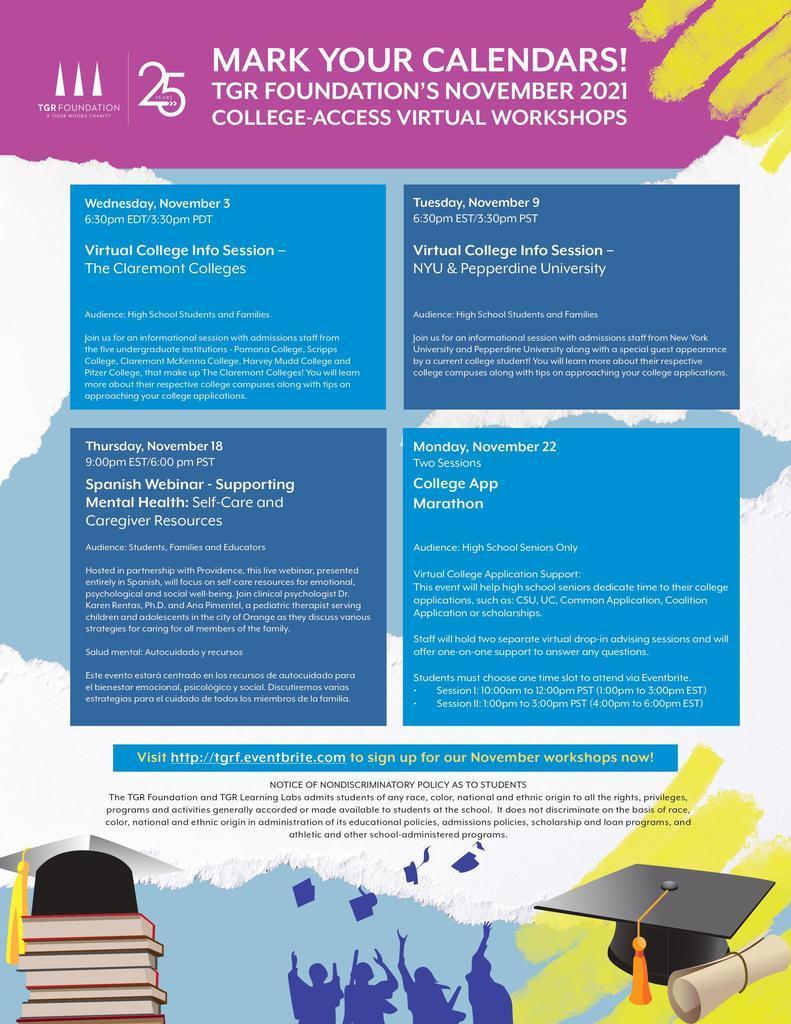 📱HAVE YOU DOWNLOADED OUR NEW APP YET?!📱 Catch up with the latest student stories, events, and news updates. It's everything MCSD, in your pocket. Download the app on Android:
https://bit.ly/384NjgH
or iPhone:
https://apple.co/3Dl3iWC
.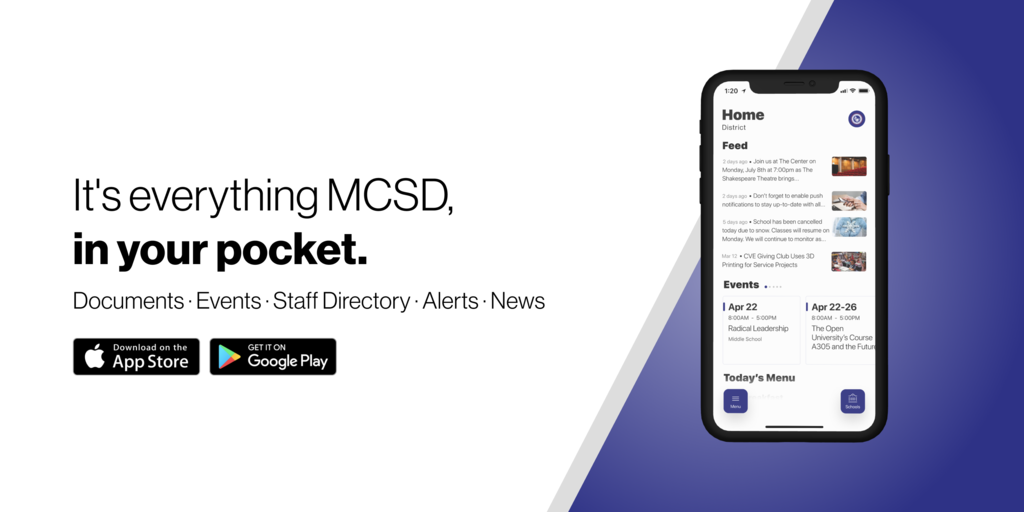 🍎FIRST QUARTER REPORT CARDS🍎 First quarter report cards will be posted today. Please be sure to check the FOCUS Parent Portal to view your child's grades and attendance records:
https://martin.focusschoolsoftware.com/focus/
#ALLINMartin👊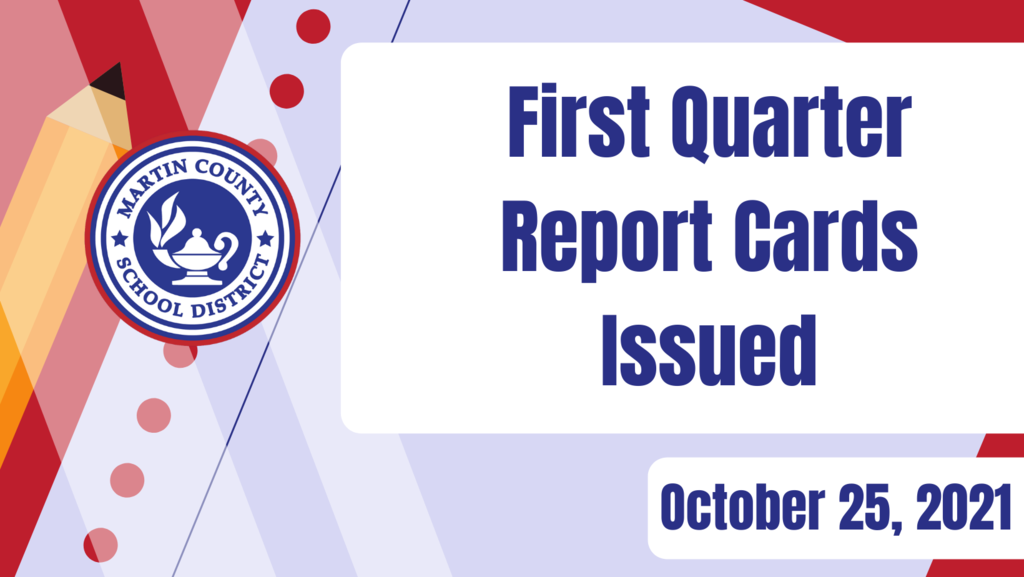 Just a regular morning in first and fifth grade classrooms at Port Salerno Elementary School. First graders are working on a unit about the development of characters in texts and fifth graders are working on their "Government Then and Now" unit. High level thinking, discussion and collaboration happen here in your MCSD schools! #ALLINMartin👊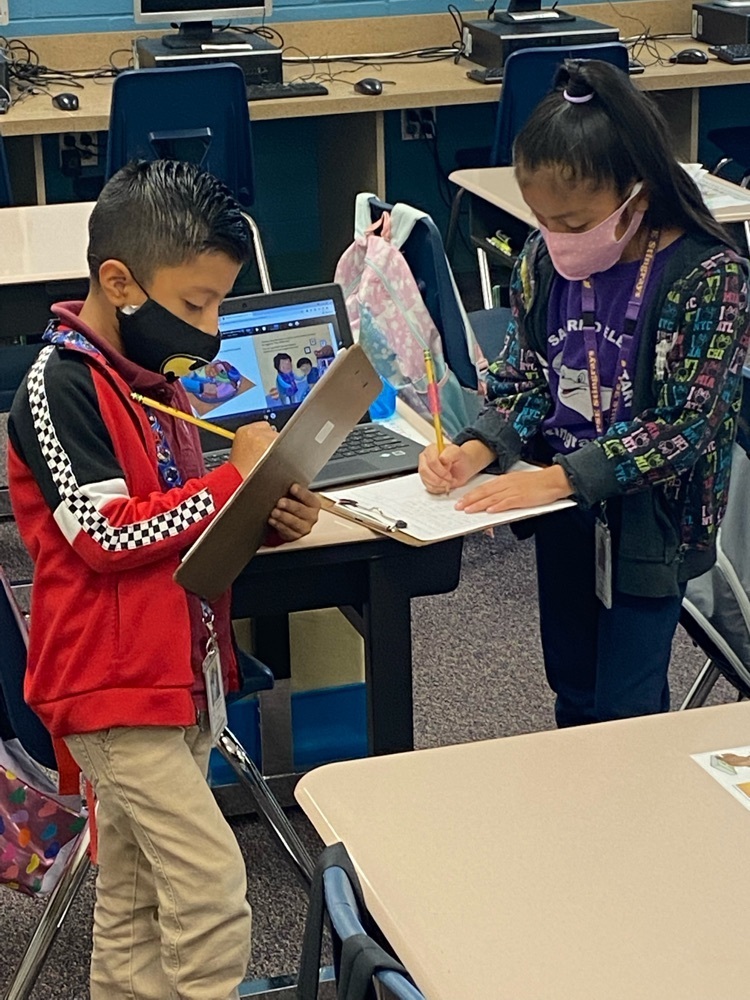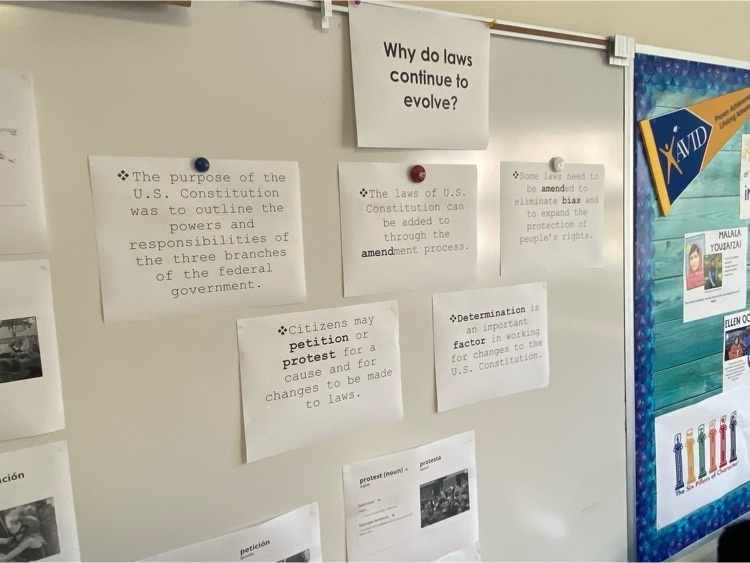 Just a regular morning in first and fifth grade classrooms at Port Salerno Elementary School. First graders are working on a unit about the development of characters in texts and fifth graders are working on their "Government Then and Now" unit. High level thinking, discussion and collaboration happen here in your MCSD schools! #ALLINMartin👊

🚍SCHOOL BUS SAFETY🚍 The Martin County School District is proud to celebrate #NationalSchoolBusSafetyWeek. School bus transportation plays a critical role in the education of our students - our buses travel more than 1.7 million miles each year! Help promote safety in our community by exercising caution when sharing the roadways with our school buses. Limit distractions, obey all traffic laws and be mindful of students waiting at bus stops. #ALLINMartin👊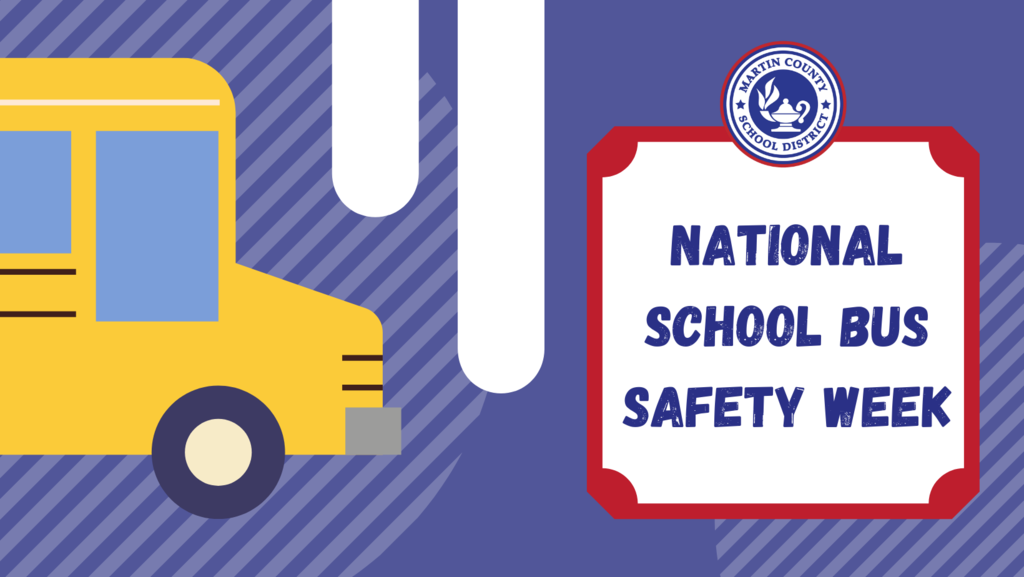 It's time to celebrate! The Martin County School District has retained its state designation as an Academically High-Performing School District for the third consecutive year. MCSD is one of just 16 Florida school districts - and the only district on the Treasure Coast - to earn the prestigious award for the 2020-2021 school year. Read more:
https://www.martinschools.org/article/566581
#ALLINMartin👊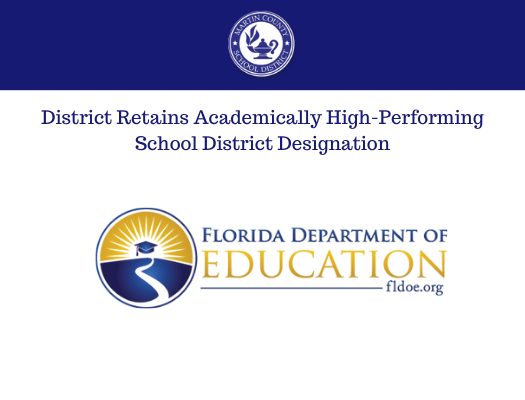 🍎CELEBRATING HISPANIC HERITAGE🍎 Port Salerno Elementary School held its Hispanic Heritage & Literacy Night last evening, allowing students and their families to participate in a variety of workshops and learning experiences centered on music, art, literacy and more! PSE students and families represent many different countries, including Belize, Colombia, Cuba, Dominican Republic, El Salvador, Guatemala, Honduras, Mexico, Puerto Rico and Venezuela. Families enjoyed celebrating their unique cultures and heritages with themed learning stations and arts/crafts. Thank you to 4C's Club, Caring Children/Clothing Children for supporting this event and providing clothing and books to families. #ALLINMartin👊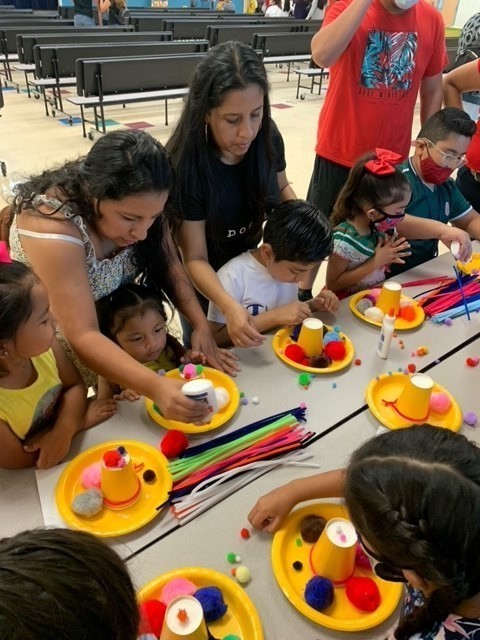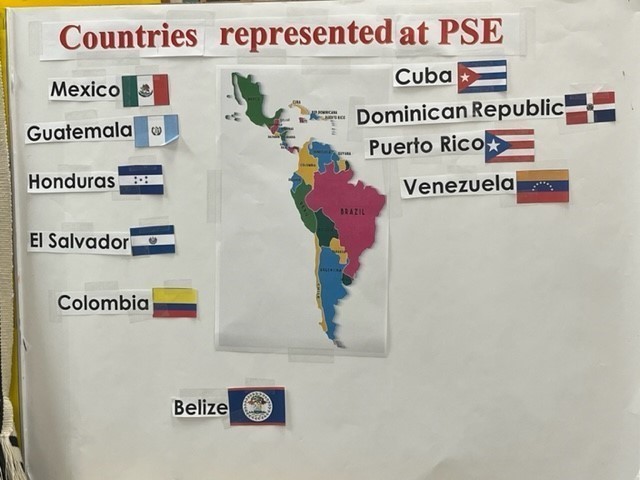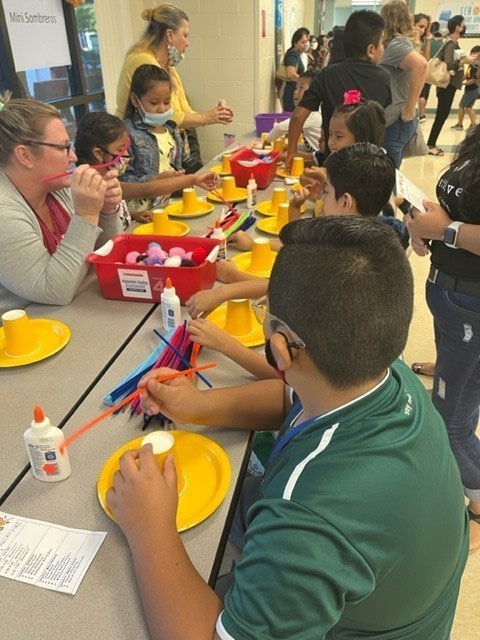 🍎EARLY RELEASE DAY🍎 Just a reminder, families - tomorrow, October 20, is an early release day for students. Students will be dismissed two hours earlier than normal. View our school calendar:
https://www.martinschools.org/page/calendars
. #ALLINMartin👊