The School Board shall admit students to Martin County District schools, programs, and classes without regard to race, religion, national origin, sex, age, marital status, or disability. The lack of English language skills will not be a barrier to admission and participation in CTE programs.
Career and Technical Education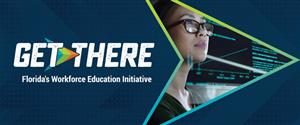 Career and technical education program offerings in the Martin County School District include:
job preparatory courses designed to provide students with the competencies necessary for effective entry into an occupation;

exploratory courses designed to give students initial exposure to skills and attitudes associated with a broad range of occupations in order to assist them in making informed decisions regarding their future academic and occupational goals;

practical arts courses designed to teach students practical generic skills which, although applicable in some occupations, are not designed to prepare students for entry into an occupation;

career education instruction which is designed to strengthen and integrate basic academic skills and career and technical skills and occupational awareness;

accelerated career and technical programs such as vocational dual enrollment designed to enable high school students to earn elective credit toward graduation and postsecondary credit toward an A.S. degree or a technical certificate.
Jensen Beach High School

Martin County High School

South Fork High School

Digital Design

Digital Video Technology

Civil & Structural Drafting

Engineering

Entrepreneurship

Hospitality & Tourism

Medical - Nursing Assistant

Medical -Sports Medicine

Architectural Drafting

Auto Collision Repair

Auto Maintenance & Light Repair

Computer Science

Criminal Justice

Culinary Arts

Digital Photography

Digital Video Technology

Sport, Recreation, and Entertainment Marketing

Medical - Allied Health

Medical - Nursing Assistant

AC, Refrigeration, & Heating (HVAC) Technology

Auto Maintenance & Light Repair

Building Construction Technology

Communications Technology

Digital Video Technology

Landscape & Turf Grass Management

Medical - Nursing Assistant

Medical -Emergency Medical Responder

Veterinary Assisting
Spectrum Academy
Aerospace Technologies
Work Experience and On-the-Job Training
Career Themed Courses
The following courses are available at various locations and are exploratory. Check with your school counselor for availability.
Future Educators
Medical Skills
Principles of Food
Workplace Essentials
Digital Art Imaging
On the Job Training (OJT)
Student Supporting Schools (S3) - Internships