Students Supporting Schools (S3+) Program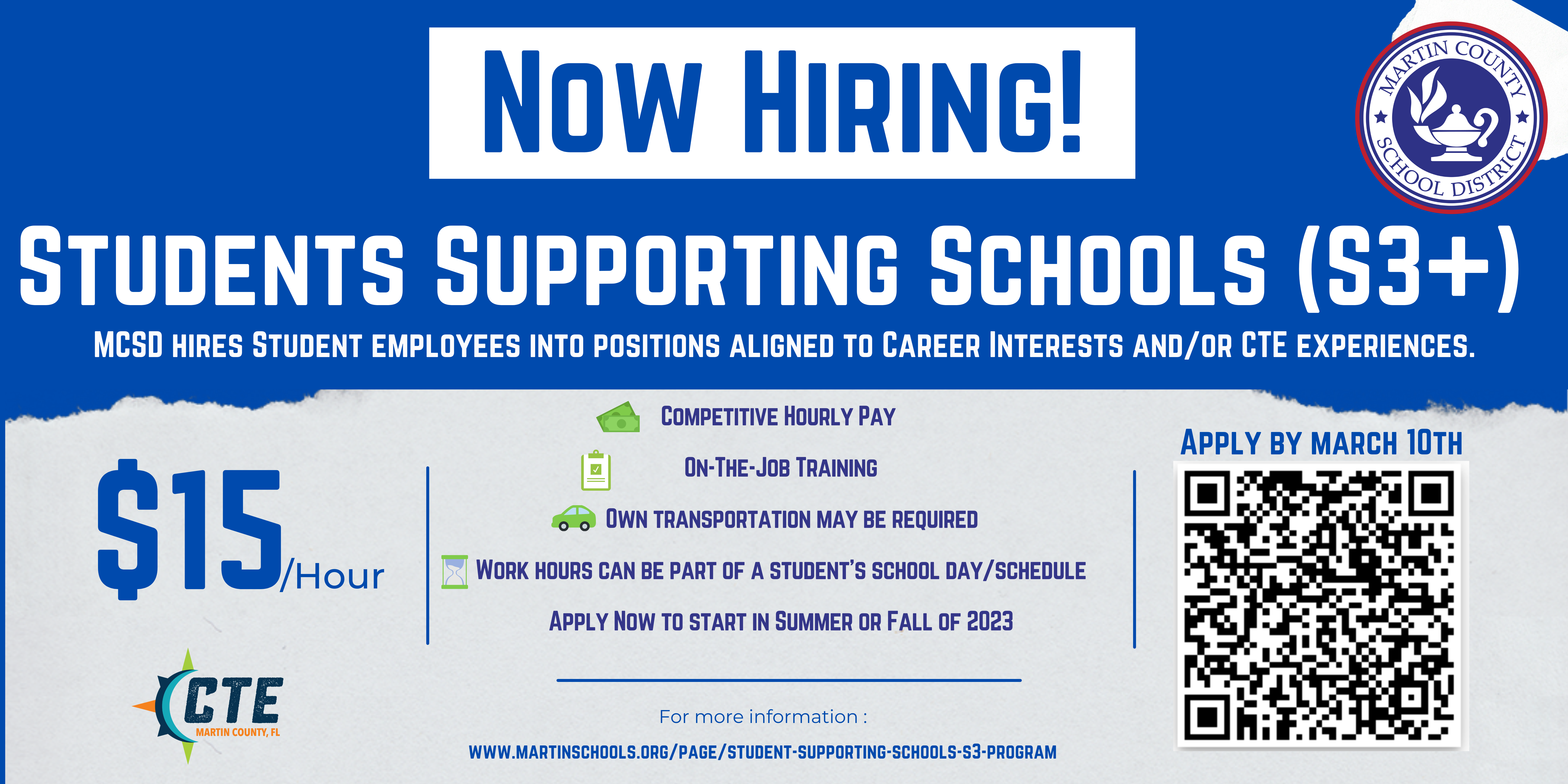 Students Supporting Schools (S3+) is an employment program by which the Martin County School District hires students as part-time employees to serve in paid internships within various departments and schools. The program augments the District's staffing needs while providing students with vital workforce skills. The program is open to juniors and seniors.
A few positions are open FOR THE 23/24 SCHOOL YEAR CLOSED!
Descriptions of the available positions can be reviewed here.