As the Martin County Sheriff's Office (MCSO) continues investigating the threatening letter that was recently found on the campus of Jensen Beach High School, important safety information for families is outlined below.
The safety and security of students and staff are the top priorities of the Martin County School District. Students and employees are continuously trained on a variety of measures designed to keep them safe. The District follows the K-12 Standard Response Protocol, an action-based, flexible and easy to learn protocol that teaches students and employees how to safely respond to weather events, fires, accidents, intruders and other threats to personal safety. More information about the Standard Response Protocol is available here: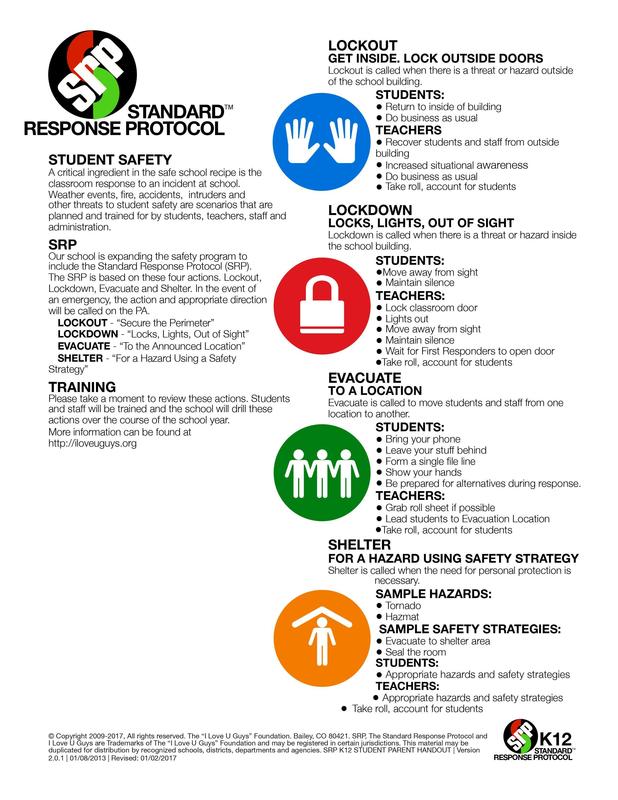 Drills for students and staff are conducted frequently in accordance with requirements established by the Florida Department of Education's Office of Safe Schools.
In accordance with Alyssa's Law and accompanying rules and regulations issued by the Florida Department of Education's Office of Safe Schools, the District has fully implemented the Centegix CrisisAlert system throughout every school and facility. In the event of an emergency - when seconds count the most - the CrisisAlert system allows any District employee to immediately call for help by pressing a button on a badge they wear at all times. All employees have been trained on how to call to request immediate assistance from school administrators and/or first responders, depending on the severity of the situation. The system is completely aligned to the Standard Response Protocol. Please click the video below to learn more about this system.
The District continues to encourage students and families to dialogue about the importance of the "see something, say something" rule. By being alert and reporting suspicious activity to law enforcement or a trusted adult on campus, students can help to protect themselves and others at school. Students may report tips (and remain anonymous if they choose) directly to law enforcement by clicking the blue "Submit a Tip!" button on our homepage. This tip information is also saved to the desktop of every student's District-issued device. Tips are monitored 24/7 and are investigated immediately.
Late last school year, the District's Director of Safety & Security, Mr. Frank Frangella, and Captain Ryan Grimsdale of MCSO participated in an MCSD Parent University session about the many ways the District partners with MCSO to keep students and employees safe. Mr. Frangella and Captain Grimsdale discussed the proactive steps that are taken by both organizations to ensure safety. Please click the play button below to watch.
To learn more about all of the safety and security measures and protocols that are in place throughout the District, please click here to visit the Office of Safety & Security's website. As always, please do not hesitate to reach out to your child's school with any questions about protocols, procedures or to report any suspicious activity. We thank you for being our partner in education.