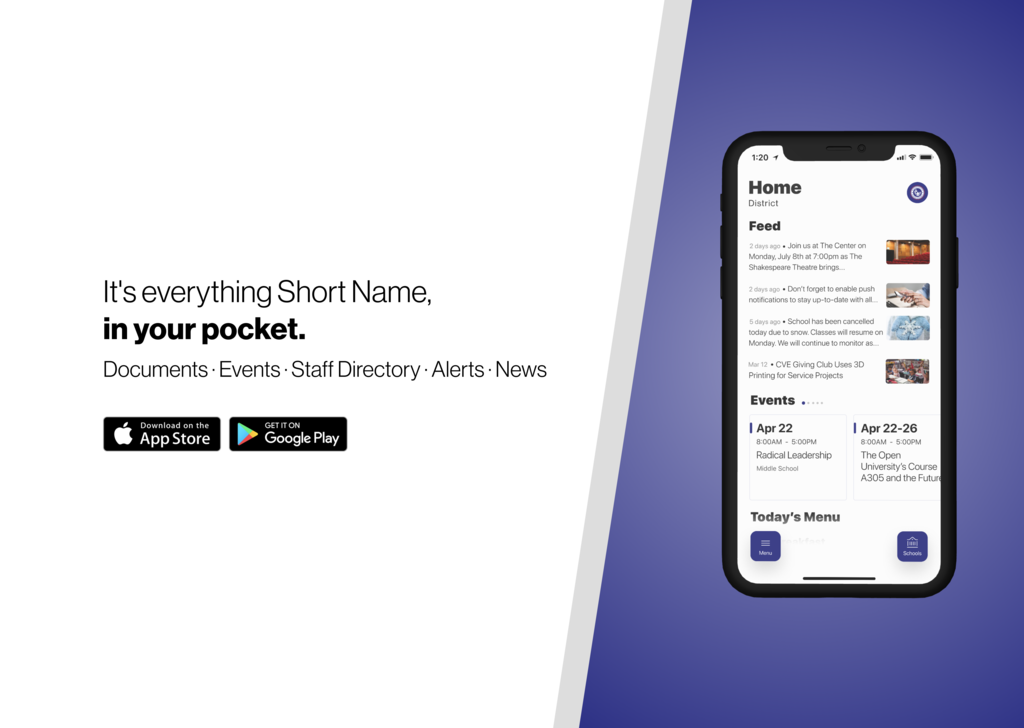 🍎EARLY RELEASE DAY🍎 Just a reminder, families - Wednesday, October 20, is an early release day for students. Students will be dismissed two hours earlier than normal on Wednesday. View our school calendar:
https://www.martinschools.org/page/calendars
. #ALLINMartin👊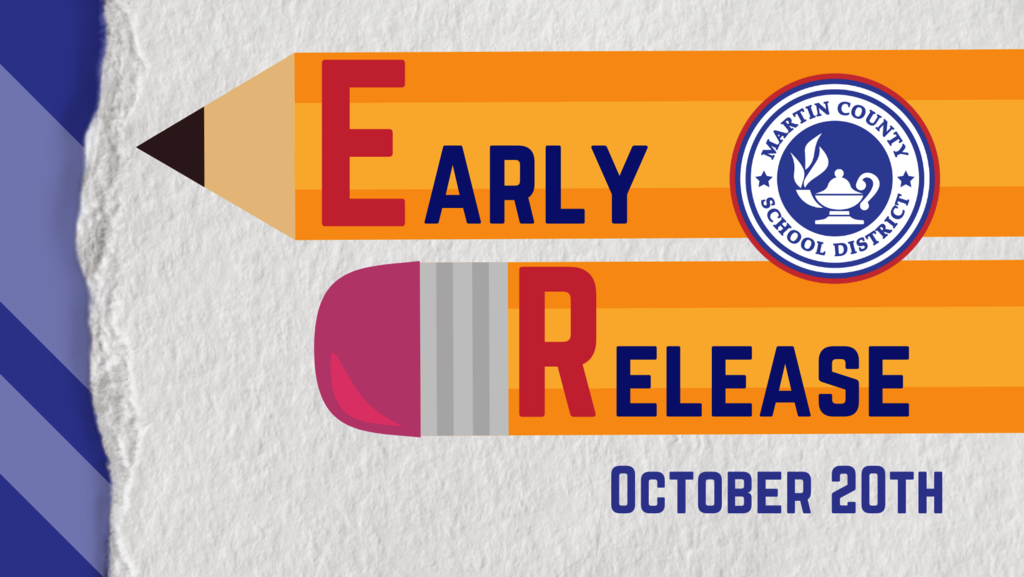 🍎EDUCATING ALL STUDENTS FOR SUCCESS🍎 Families - please click the link below to read an important message about staffing challenges we are experiencing throughout the District. Your patience and support are very much appreciated, and we thank you for partnering with us for your child's education.
https://www.martinschools.org/article/562039
#ALLINMartin👊

🍎HAVE YOU DOWNLOADED THE NEW APP YET?🍎 We are loving our new app! Access documents, news updates, and even emergency notifications, right from your pocket. #ALLINMartin Download the app on Android:
https://bit.ly/384NjgH
or iPhone:
https://apple.co/3Dl3iWC
.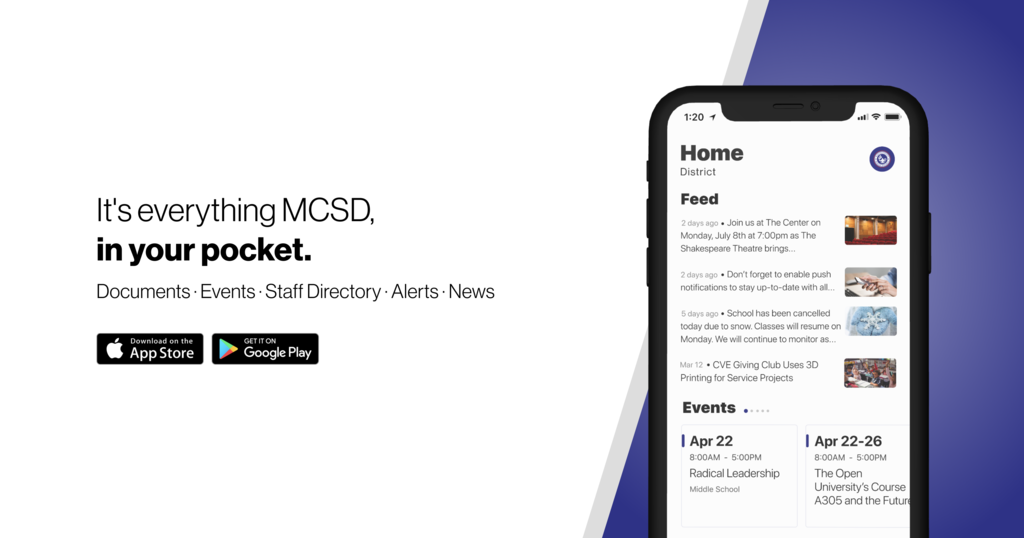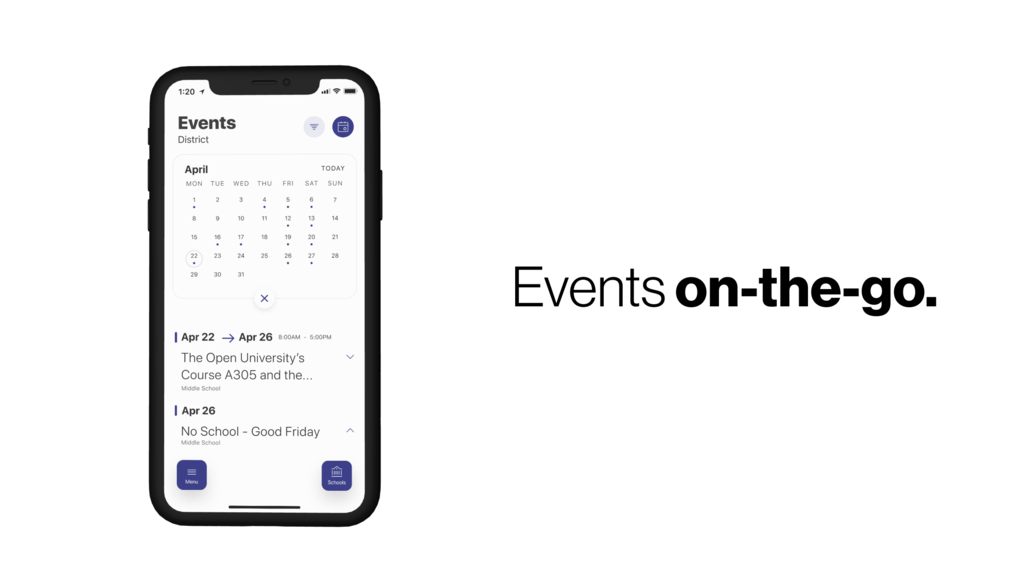 🍎#THANKANMCSDPRINCIPAL🍎 Parent Loren Esposito is grateful for Palm City Elementary School Principal Robyn Monte. "Ms. Monte, thank you for going above and beyond for your students and staff every single day," she shares. "You are so committed to making PCE a safe, positive learning environment, and it shows! Every night my son says his favorite part of the day was going to school. You are the glue that holds everything together. I see you in carline helping kids get to the correct car. I see you at the SAC and PTA meetings. I see you helping the teachers to make sure they have everything they need. I see you taking the time to talk to your students and their parents. I see you and I thank you. There is so much that you do and you make it look effortless. You truly are the best principal in the world!" Share a message of gratitude with your favorite MCSD principal in honor of #ThankAPrincipal month:
https://bit.ly/ThankAnMCSDPrincipal
. #ALLINMartin👊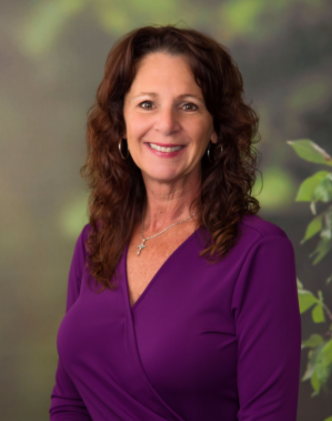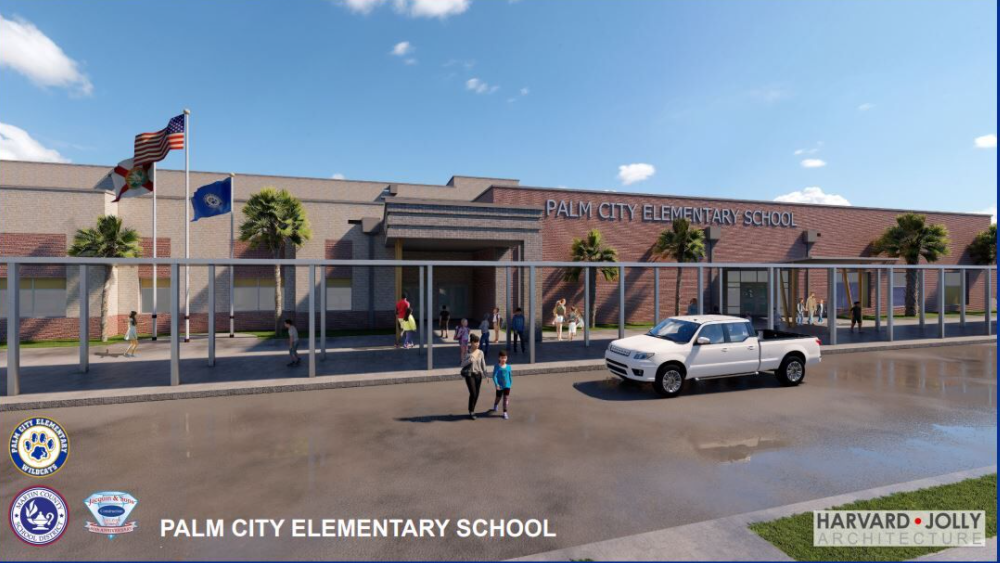 Palm City Families, Our PTA membership is a vital part of our ability to host school events, such as Kona Ice, Sailfish Splash, festivals, dances, and support classroom needs. 100% of our teachers have purchased memberships this year... YAY! Becoming a member only requires your one time membership fee of: $8 membership only $10 membership + PAWSome car magnet Click here to purchase.
https://pcewildcats.memberhub.com/store?category=Memberships
Thank you for your support! PCE PTA, Teachers, Staff, & Administration

🚨EXERCISE CAUTION🚨 Law enforcement is currently on the scene of an accident near the intersection of 714 and 42nd Street. Traffic is extremely congested and school bus transportation will be delayed as a result. Please exercise caution and look for alternate routes when traveling to schools. We appreciate your patience.

🍎RECOGNIZING OUTSTANDING EDUCATORS🍎 The Martin County School District is proud to celebrate #WorldTeachersDay! This year's theme is "Teachers at the Heart of Education Recovery." Please join us in celebrating our outstanding Martin County educators for their commitment to educating all students for success! #ALLINMartin👊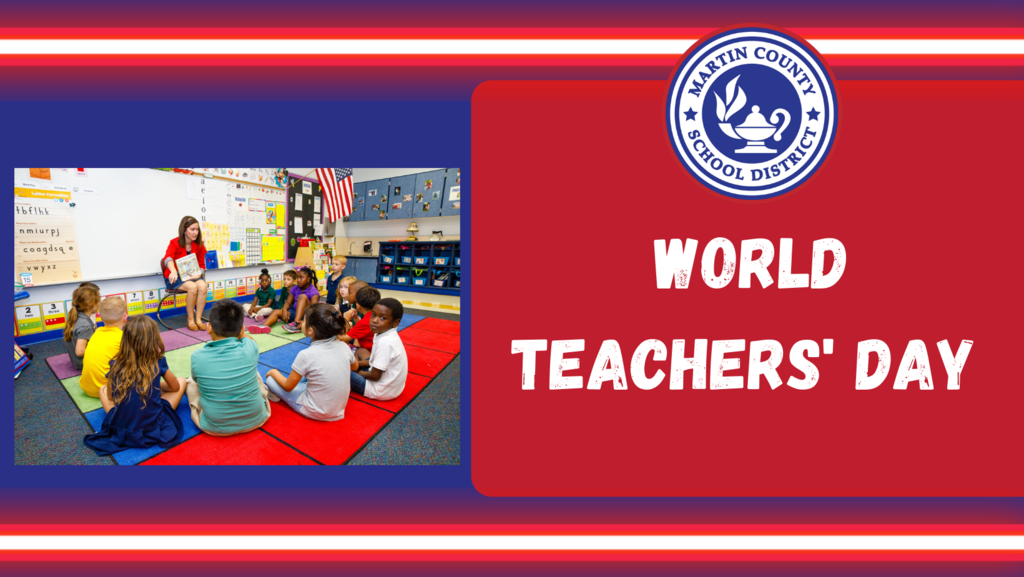 🍎INDIVIDUAL SCORE REPORTS FOR SPRING 2021 ASSESSMENTS🍎 The Martin County School District has received students' individual score reports for Spring 2021 statewide assessments from the Florida Department of Education. Schools have sorted the reports - students' individual records will be sent home with them no later than tomorrow, October 4. If your child took any of the following assessments last spring, please be on the lookout for the appropriate personal score report(s) in their belongings: 🍎English Language Arts (ELA), Mathematics or Science Florida Standards Assessment (FSA) 🍎Biology, U.S. History, Civics or Geometry End-of-Course Exam (EOC) If your child took one or more FSAs or EOCs last school year and you have not received their individual score report(s) by tomorrow evening, please contact their school for assistance. As the score reports are distributed to school districts in hard copy format from the Florida Department of Education, they will not be available for viewing in the FOCUS Parent Portal. A celebration for students who earned a perfect score on one or more of their statewide assessments is being planned for later in the fall. #ALLINMartin👊

🍎HONORING OUTSTANDING SCHOOL LEADERS🍎 Each October, school districts throughout the country celebrate #NationalPrincipalsMonth in recognition of the essential role that principals play in educating all students for success. Please join us in recognizing our #MCSDMagnificent school leaders by leaving a message of gratitude here:
https://bit.ly/ThankAnMCSDPrincipal
. #ALLINMartin👊


🤞REMINDER FOR FAMILIES🤞 Student ID badges are an essential component of our safety plan and many other on-campus functions. #ALLINMartin👊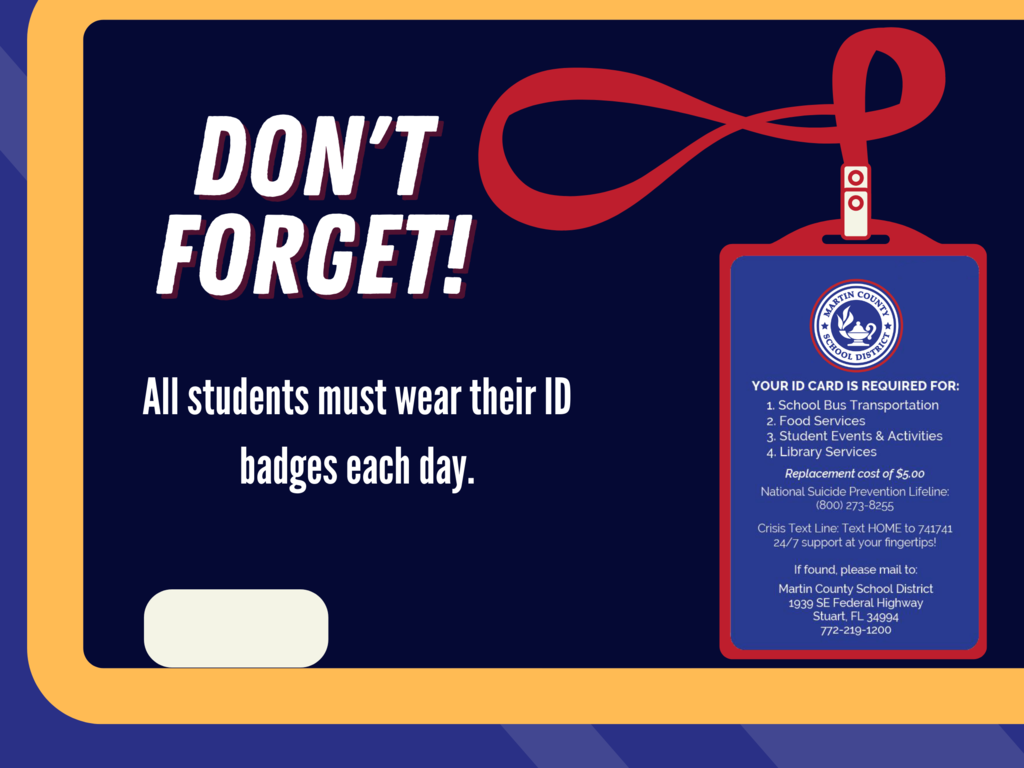 🍎OBSERVING TEACHING AND LEARNING🍎 Superintendent John D. Millay and members of the District's instructional leadership team continued their learning walks this week, with visits to Felix A. Williams Elementary School and Palm City Elementary School occurring on Tuesday. Learning walks allow staff to observe teaching and learning, celebrating best practices while identifying opportunities for improvement. "The observation of teaching, learning and student engagement throughout the District will continue to inform our decisions and practices," Dr. Millay shared. "What we are able to see and hear from teachers, students and support personnel is invaluable." #ALLINMartin👊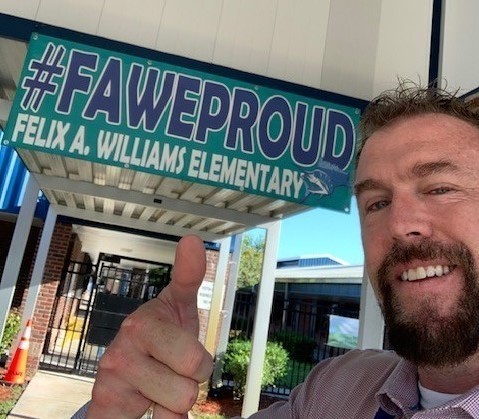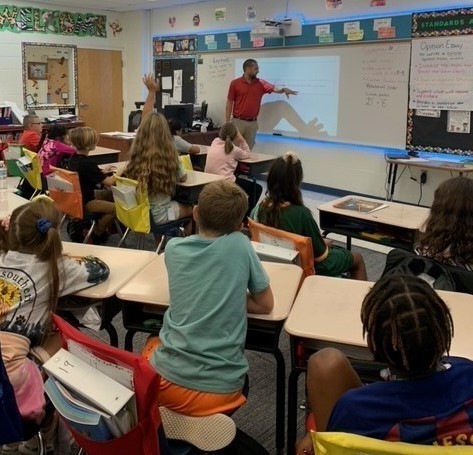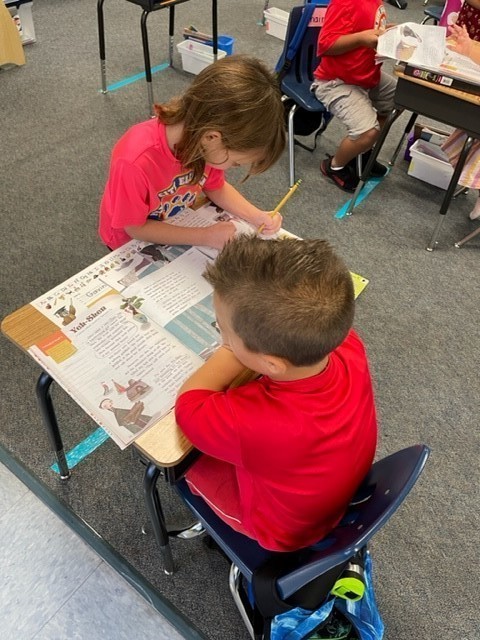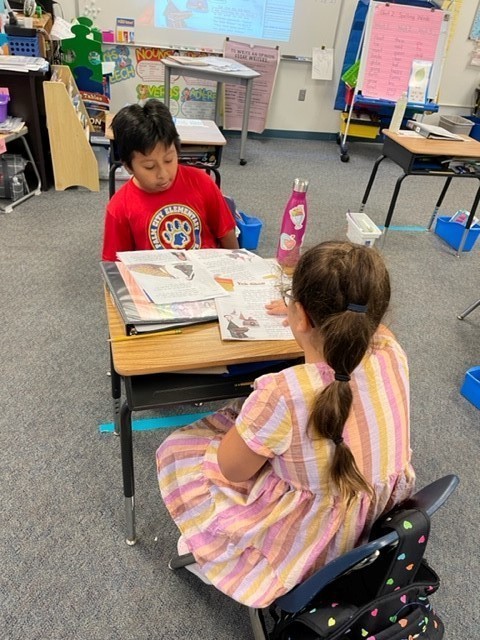 🍎EDUCATING ALL STUDENTS FOR SUCCESS🍎 Students' individual score reports for Spring 2021 assessments have been received from the Florida Department of Education. Schools will sort these reports and send students' records home with them no later than 10/4/21. Learn more:
https://www.martinschools.org/article/544426
#ALLINMartin👊

🩺STUDENT QUARANTINE PROTOCOL UPDATE🩺 In accordance with new student quarantine protocols released by Florida Department of Health (DOH) today, the Martin County School District has updated its parent/caregiver notification processes. Please click here to learn more:
https://www.martinschools.org/article/542636
#ALLINMartin👊

⚖ CONSTITUTION WEEK ⚖ Superintendent John D. Millay participated in #ConstitutionWeek activities at Palm City Elementary School today. Judges Darren Steele and Jennifer Alcorta Waters of the 19th Judicial Circuit Court of Florida spoke with students about the U.S. Constitution and the freedoms and protections we enjoy as Americans. Dr. Millay also snapped a photo of the construction progress on campus - the new JBE and PCE schools are moving right along! #ALLINMartin👊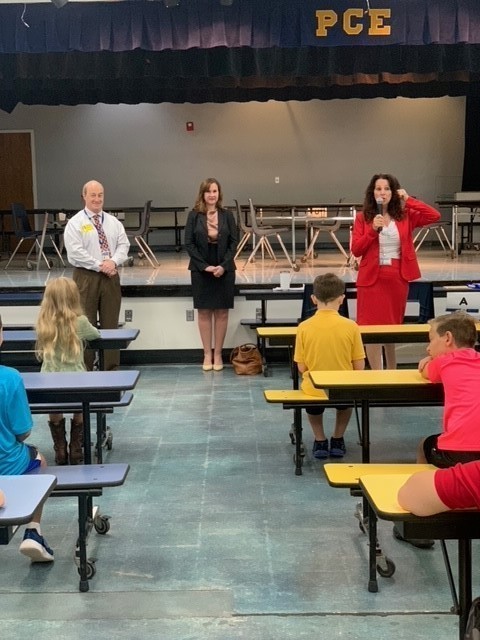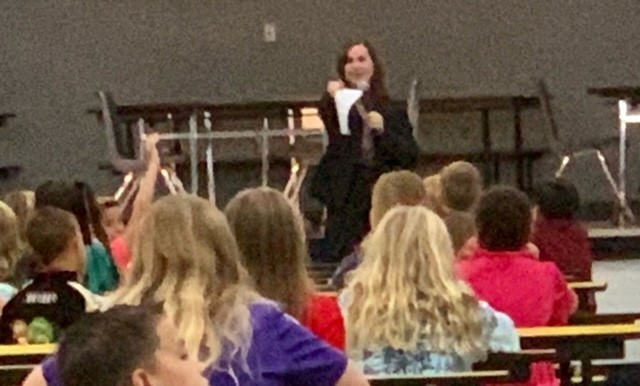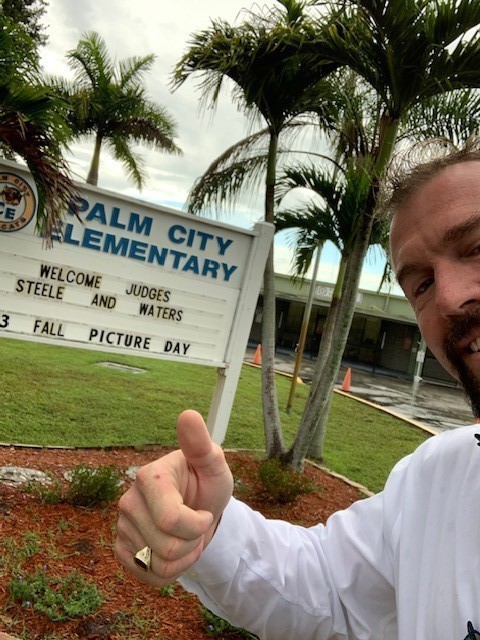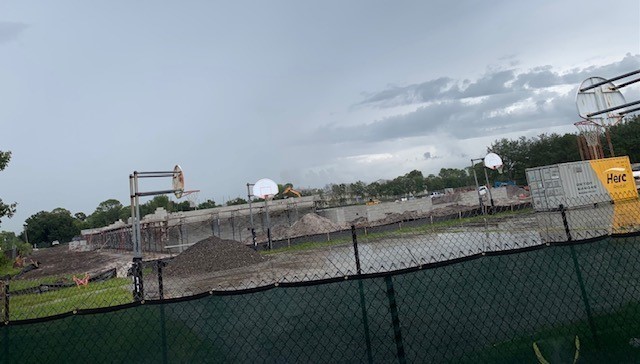 🩺VOLUNTARY VACCINATION EVENTS🩺 The Florida Department of Health in Martin County (DOH Martin) is currently hosting its second round of voluntary community vaccination clinics. 1st and 2nd doses of the #Pfizervaccine are being offered to interested individuals aged 12+. More:
https://bit.ly/3Ab5sWL
. #ALLINMartin👊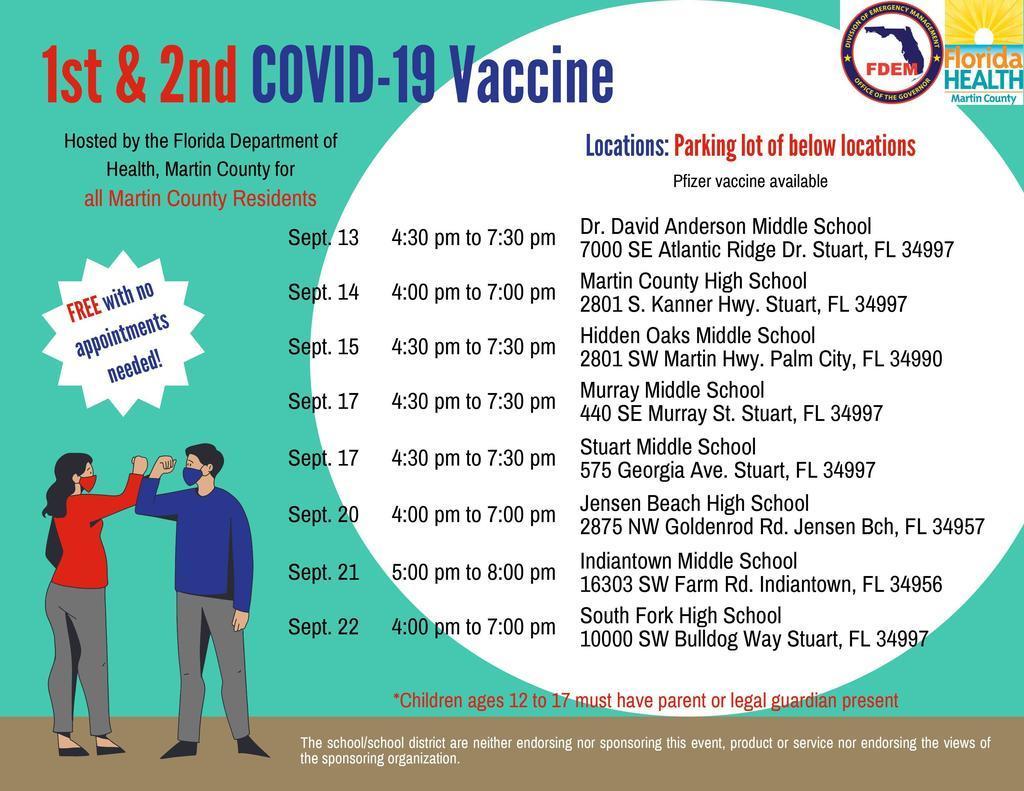 🍎SCHOOLS CLOSED🍎 Reminder, families - all District-operated schools will be closed Thursday, September 16, in observance of #YomKippur. #ALLINMartin👊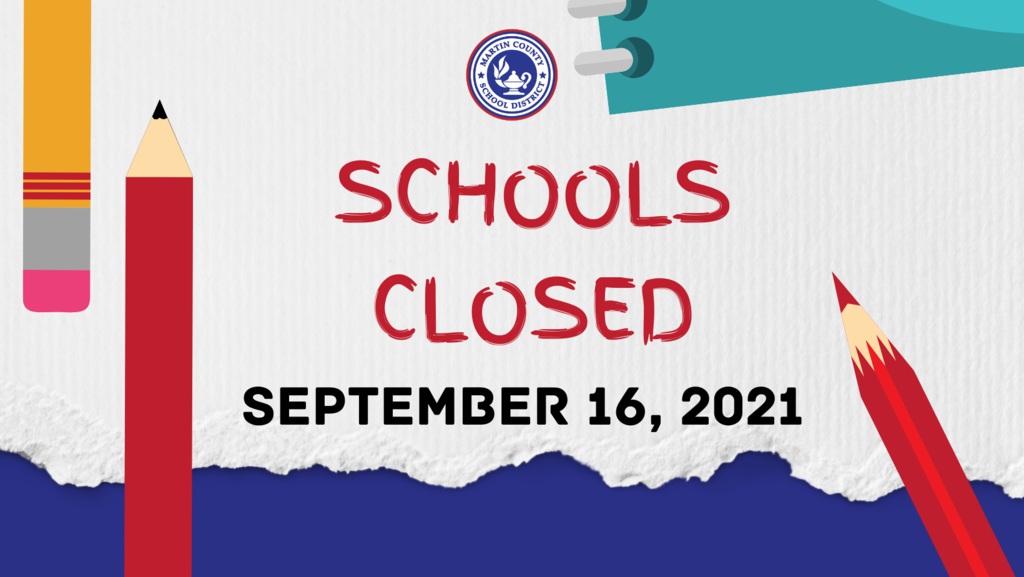 Help our PCE Green School win a new Buddy Bench by collecting more than 4,000 plastic bags! You can recycle your plastic bags at PCE and help us reduce waste in our beautiful waterways! Let's go "All PAWS in" and bring plastic bags to PCE now! #TogetherWeGoFar #PAWS4thePlanet #AllPAWSin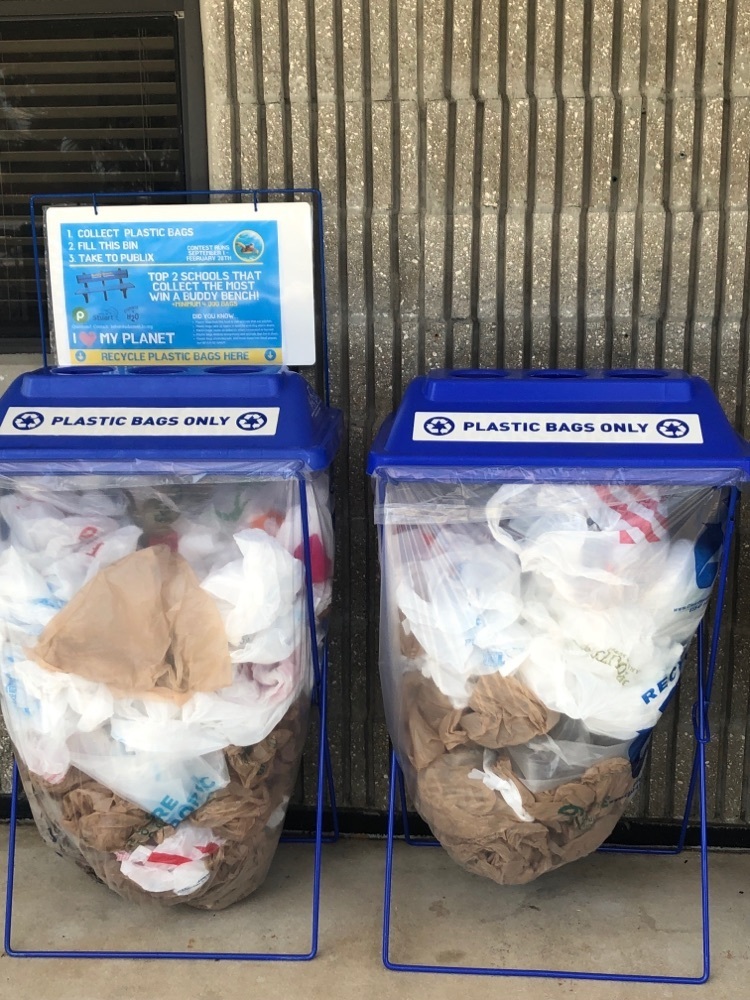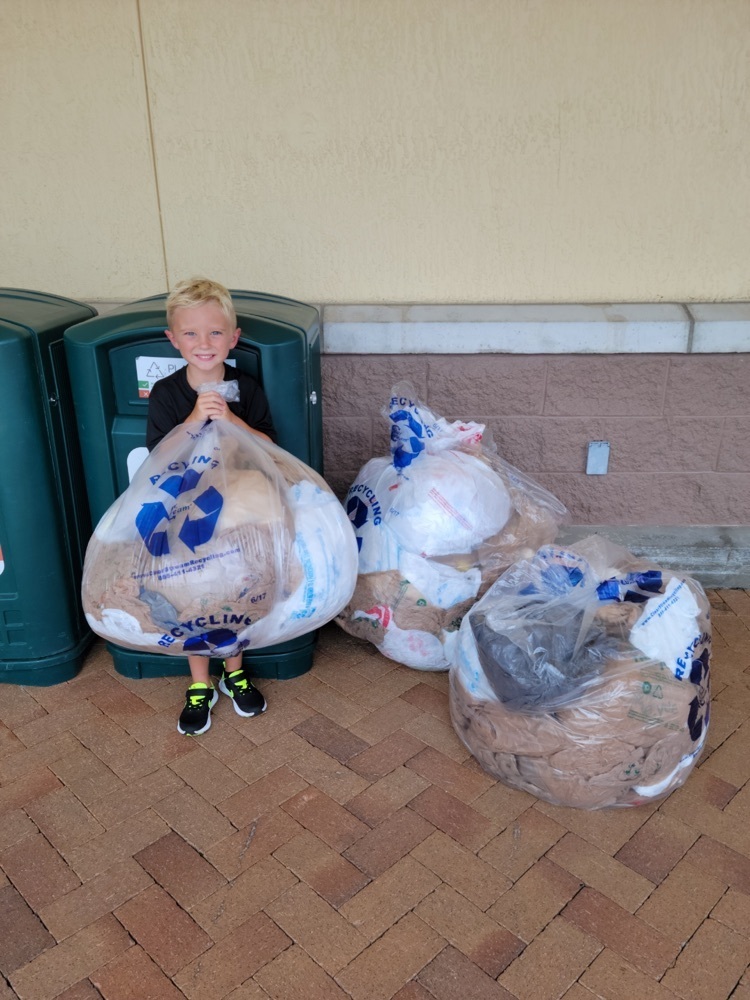 💡SPOTLIGHT ON #MCSDPotential🌟💡 Our first employee in the spotlight is Ms. Kim Harse, a teacher at Palm City Elementary School. Parent Amy Freese says Ms. Harse helps students achieve their #MCSDPotential by going above and beyond and using Zoom to keep all members of her class informed. Thank you for leading by example, Ms. Harse! Know a student or employee who is achieving or helping others achieve their #MCSDPotential? Nominate them for recognition by clicking here: bit.ly/MCSDPotential. #ALLINMartin👊