Kids Tag Art Seasons 2019/2020, 2020/2021, and 2021/2022 are now available for purchase at mckta.com.


🍀CREATE YOUR LUCK🍀 It's not too late to create your own luck with Paper! Reminder to all Martin County School District parents and teachers - you and your students have FREE 24/7 access to Paper's professional tutors! Go to app.paper.co or log in via ClassLink! #ALLINMartin👊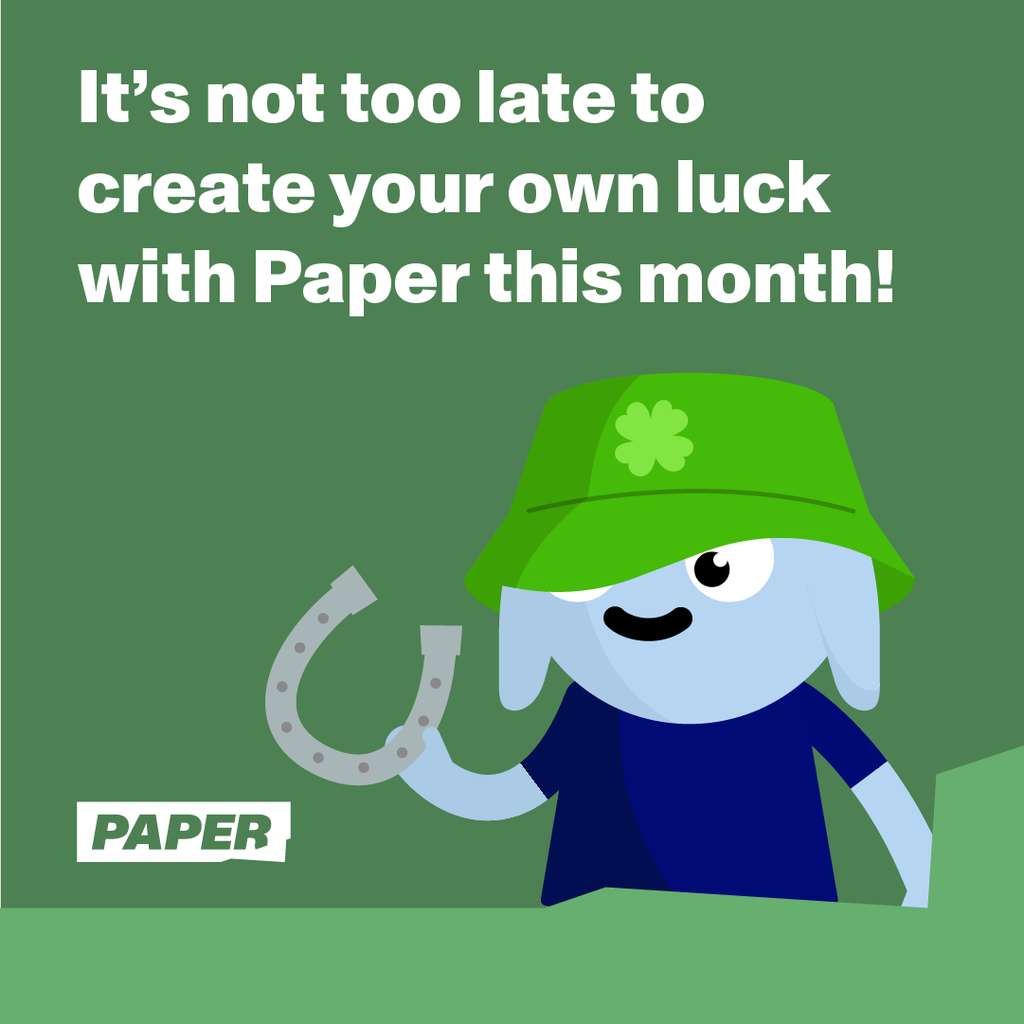 Thunderbird Alert: 5th Grade Legoland Update -As of 3.28.23, we have only issued 20 standby-requests for Bus #2. Ticket sales have been extended until 3.31.23, in an attempt to sell an additional 20-30 seats. If we can not fill at least 80% of Bus #2, we will refund all "stand-by" requests. Actualización de Legoland de 5.° grado: a partir del 28 de marzo, solo hemos emitido 20 solicitudes de espera para el autobús n.° 2. La venta de boletos se ha extendido hasta el 31 de marzo, en un intento de vender 20-30 asientos adicionales. Si no podemos llenar al menos el 80 % del autobús n.º 2, reembolsaremos todas las solicitudes de "espera".

💧WATER FEST 2023💧 ICYMI...Martin County School District students participated in Water Fest 2023 this past Saturday! Our students and staff created great tables filled with fun activities and lots of important information about water! Thank you to Students4H2O and StuartLife - The City of Stuart, Florida for including us and making #WaterFest possible! #ALLINMartin👊 #TheWorldWeWant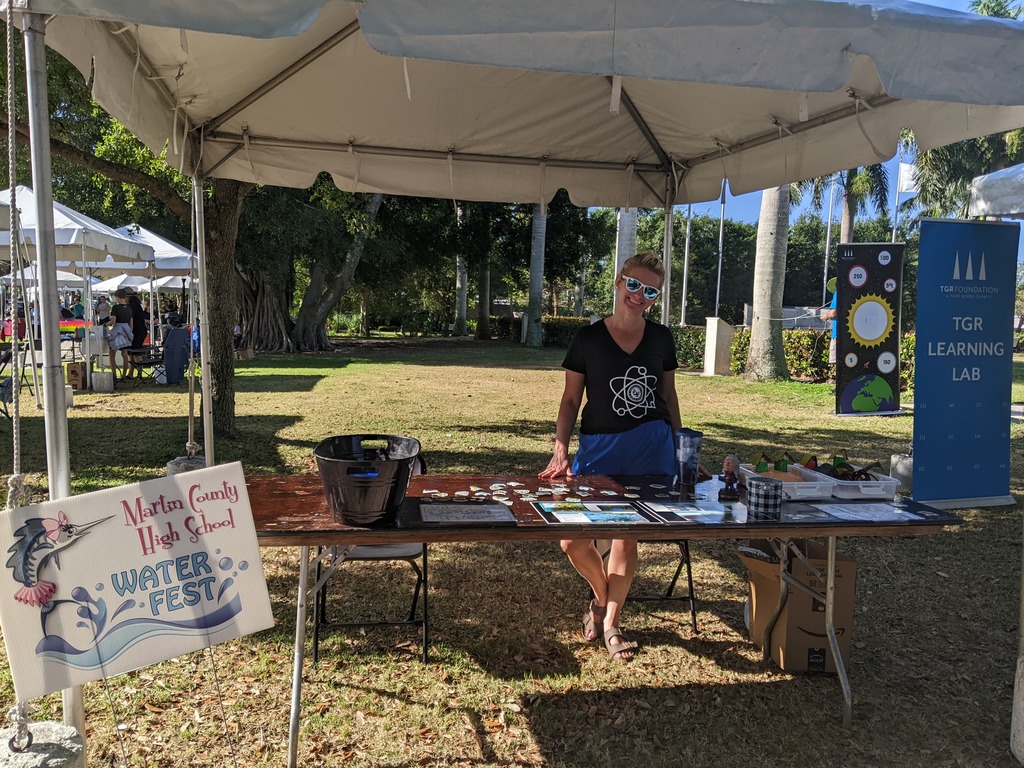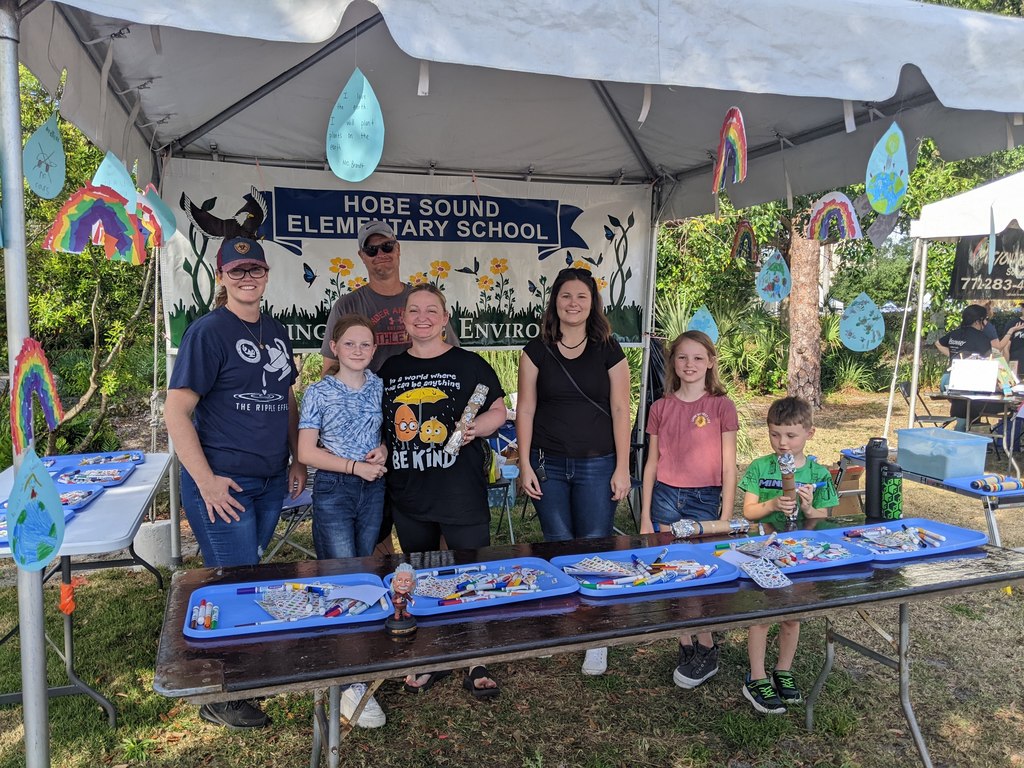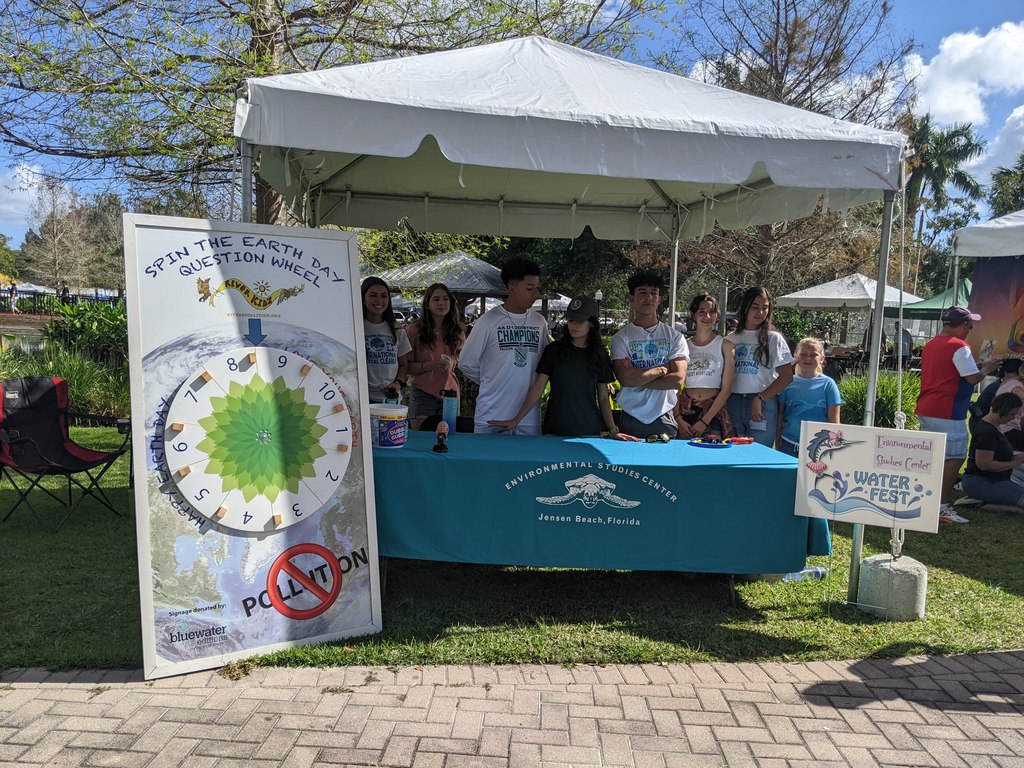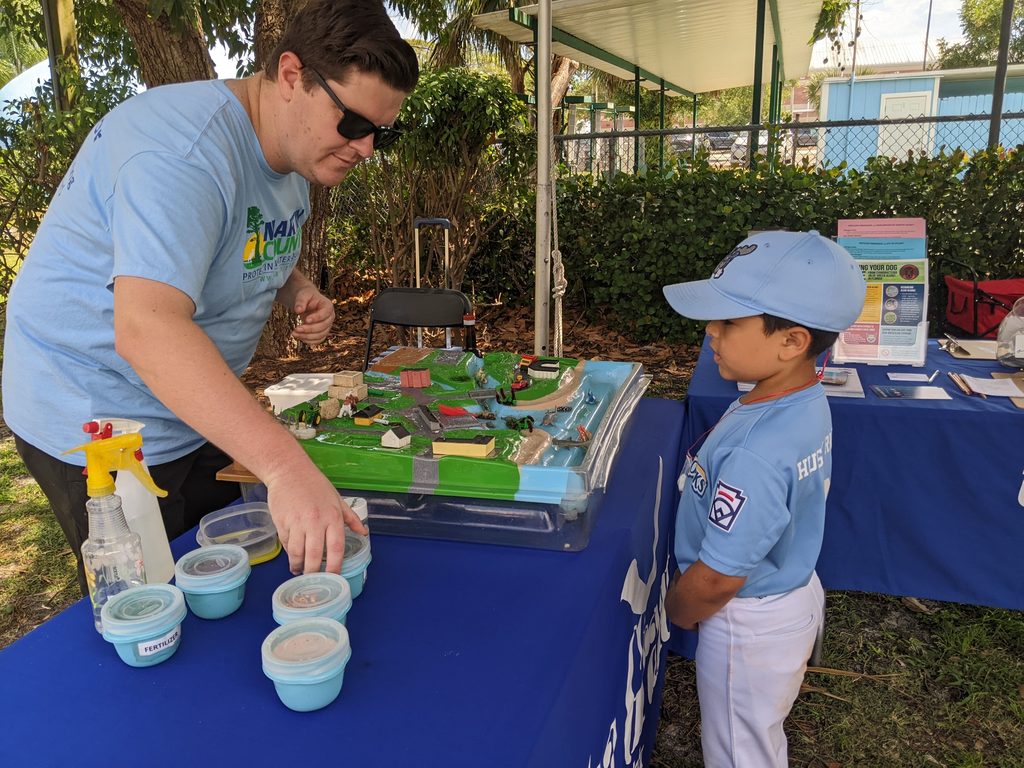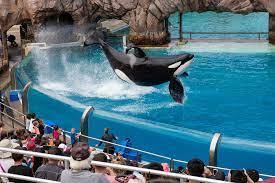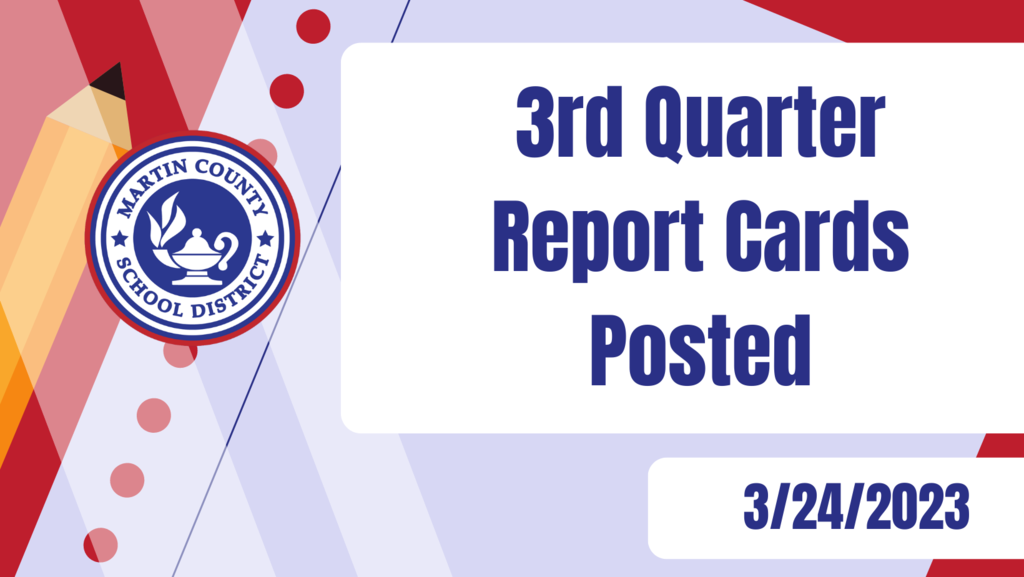 ⏰DAYLIGHT SAVING TIME⏰ Don't forget to set your manual clocks ahead one hour before going to bed this evening! We'll #SpringForward beginning at 2 a.m. tomorrow. #ALLINMartin👊 #PublicSchoolProud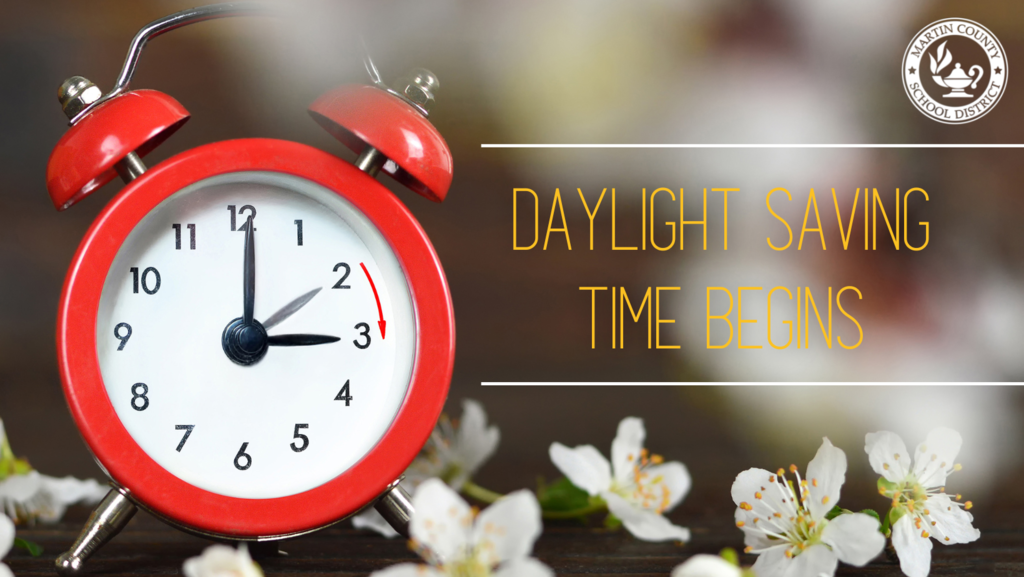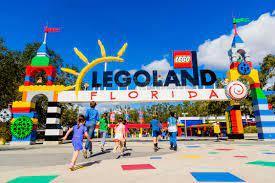 Thunderbird Gradventure Alert: As of 3.7.23 we 10 remaining seats available on Bus #1. In order to send another bus, we will need to sell at least 40 seats on Bus #2, as the price is based upon filling each bus. Refunds will be issued if we can not fill the 2nd Bus. Ticket Sales for this trip will end on 3.9.23. Alerta de Thunderbird Gradventure: a partir del 3.7.23, quedan 10 asientos disponibles en el autobús n.º 1. Para enviar otro autobús, necesitaremos vender al menos 40 asientos en el autobús n.º 2, ya que el precio se basa en llenar cada autobús. Se emitirán reembolsos si no podemos llenar el segundo autobús. La venta de boletos para este viaje finalizará el 3.9.23.

🌽WHAT'S POPPIN'🌽 Indiantown Middle School is poppin' with mini blue corn! Students chose to grow mini blue corn so they could make popcorn🍿. They planted at the beginning of November, and the majority of the corn was ready to be harvested on Thursday! When students planted the corn, they were asked "when popped, do you think the popcorn will be blue or white?" They don't know the answer just yet...the corn needs to dry in order to pop in the microwave. Fun Facts about corn: 🌽Every piece of corn is attached to a string of silk at the tip of a corn husk. 🌽United States is the world's largest producer and exporter of corn and the US's #1 field crop. 🌽Corn is a vegetable, fruit and grain. What a fun experiment for Ms. Monks and the Garden Club! #ALLINMartin👊 #PublicSchoolProud #MCSDTheRippleEffect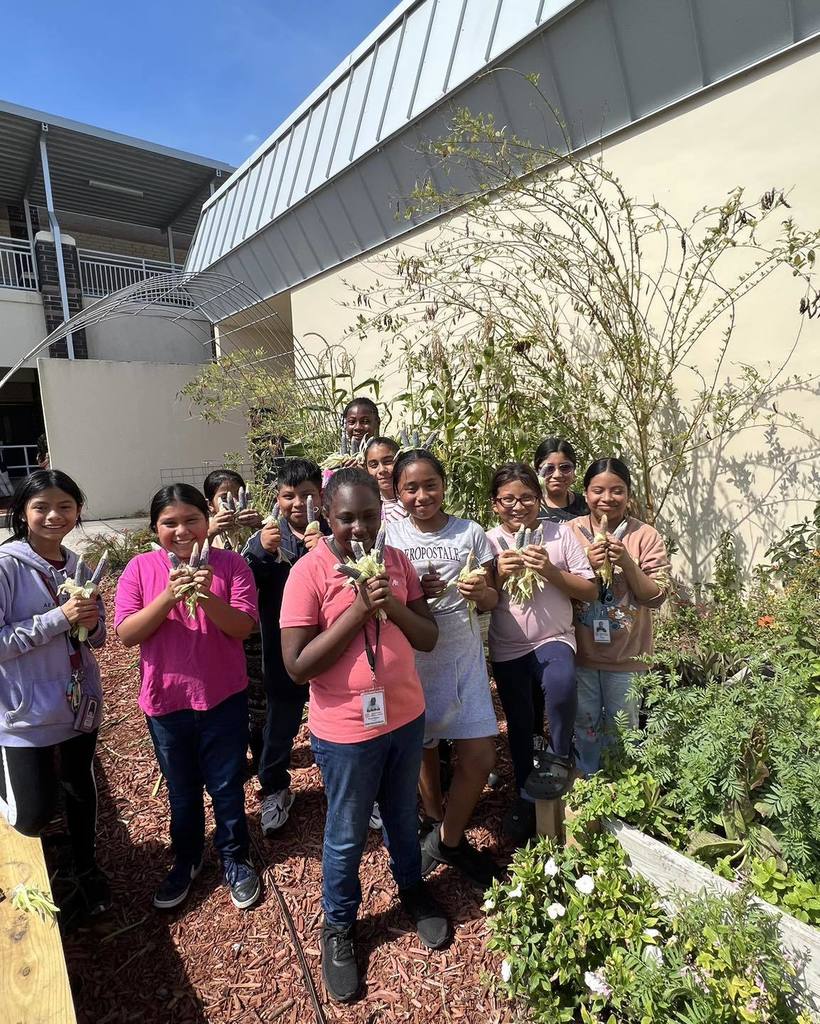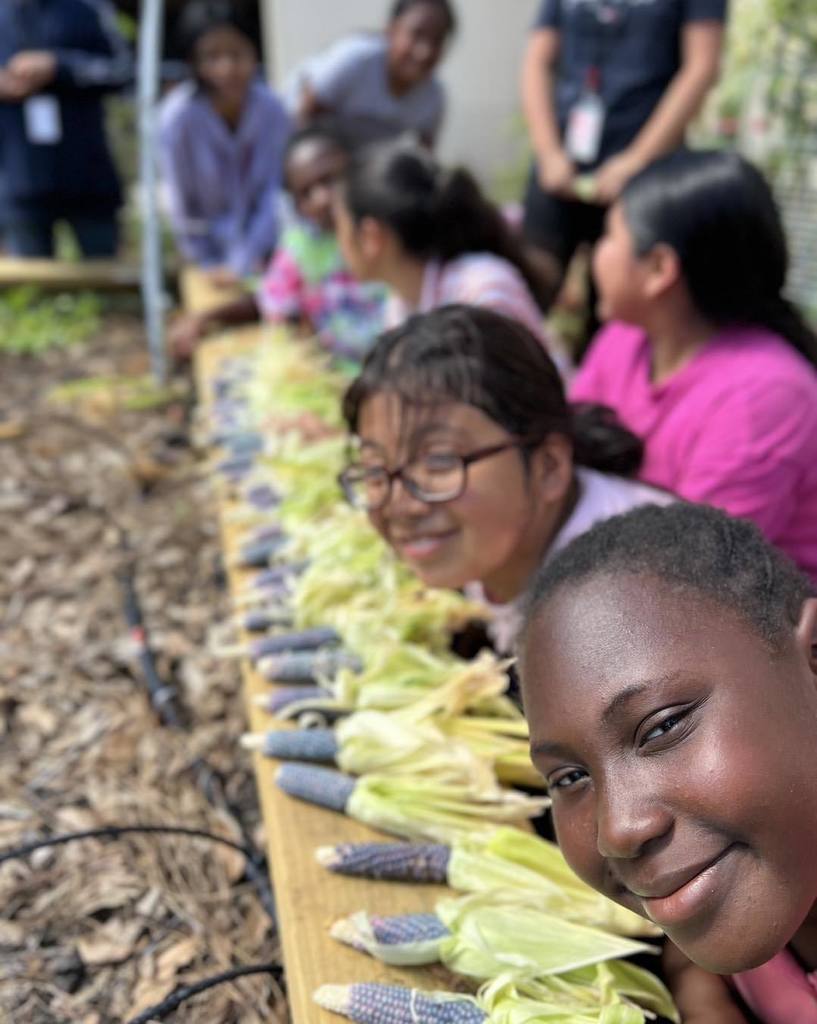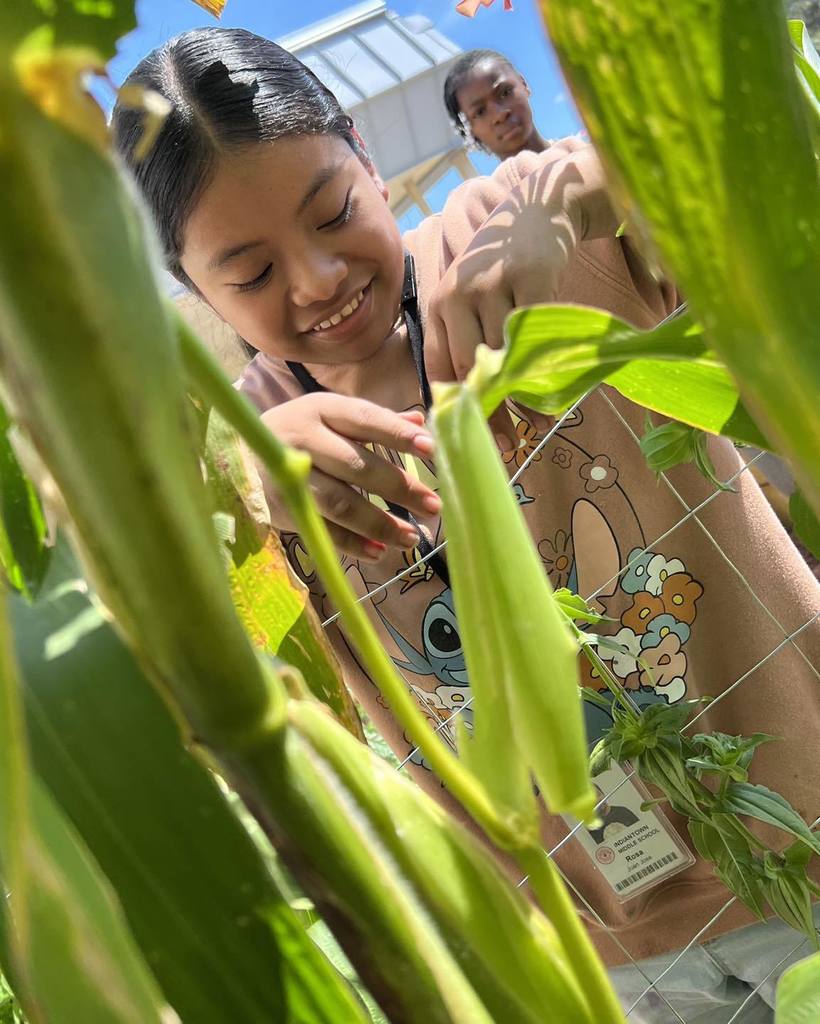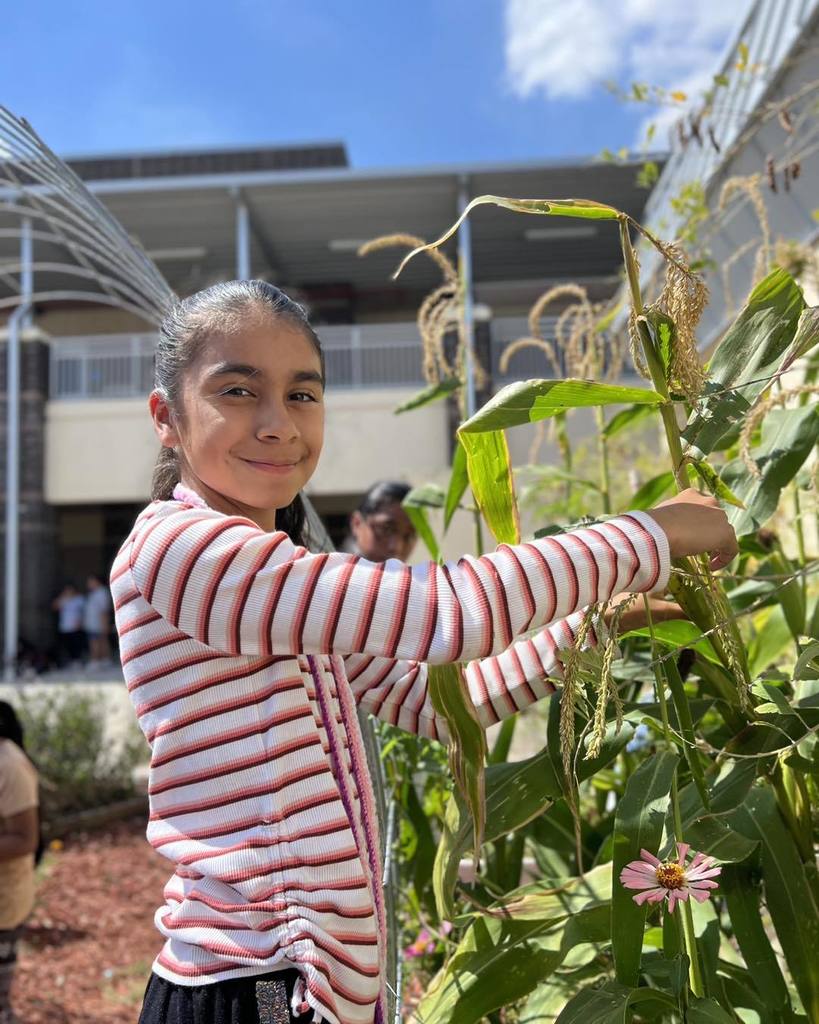 Thunderbird Alert: An obvious question? Which school has the BEST parents in the MCSD? Answer: The ones reading this text/post!!!! Indiantown Middle School will be receiving a "School Report" from our Parent Surveys!!! Thank you to everyone who responded! The Survey will remain open until March 10th.
http://survey.5-essentials.org/martin/survey/parent/
¿Una pregunta obvia? ¿Qué escuela tiene los MEJORES padres en el MCSD? Respuesta: Los que leen este texto/publicación!!!! ¡La Escuela Intermedia Indiantown recibirá un "Informe Escolar" de nuestras Encuestas para Padres! ¡Gracias a todos los que respondieron!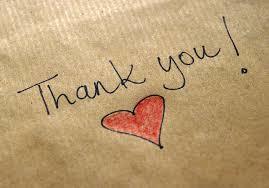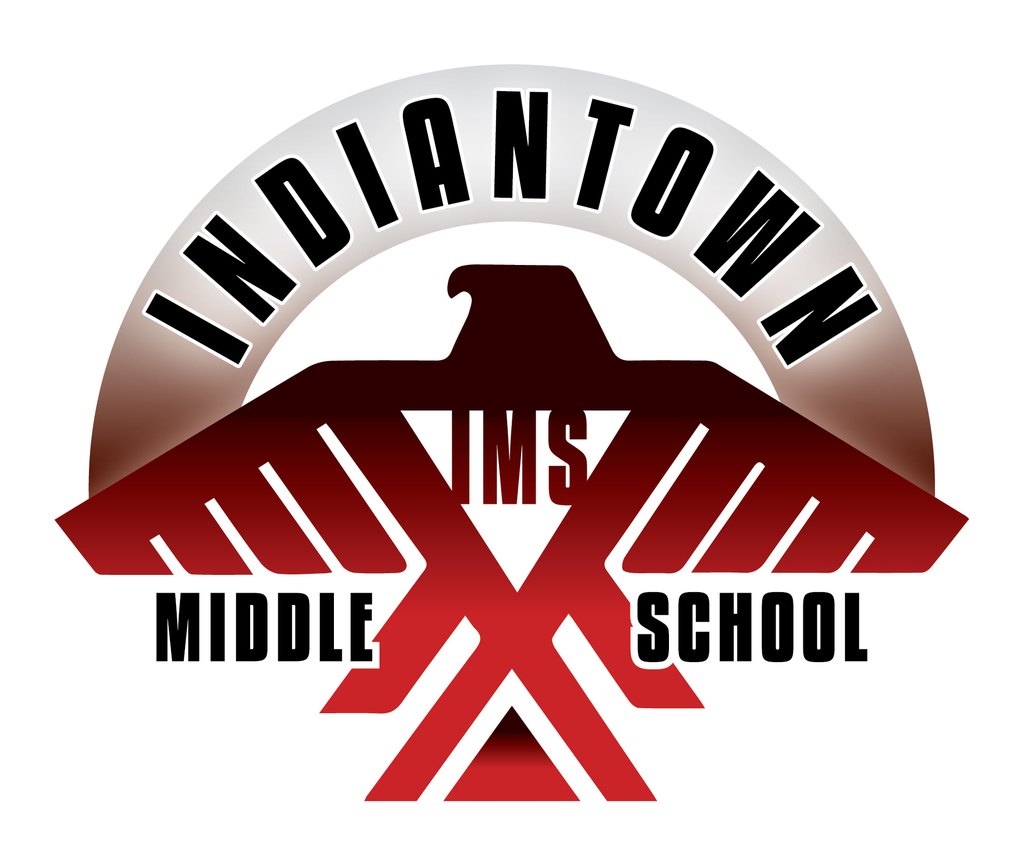 🍀24/7 TUTORING🍀 Did you know Martin County School District middle and high school students have free access to Paper's professional tutors 24/7?! Paper's online tutors are available year-round to assist students with learning and assignments across more than 200 subject areas. These virtual tutoring services are offered in English, Spanish, French and Mandarin. Create your own luck and log in via ClassLink or check out app.paper.co to get started! #ALLINMartin👊 #PublicSchoolProud #MCSDTheRippleEffect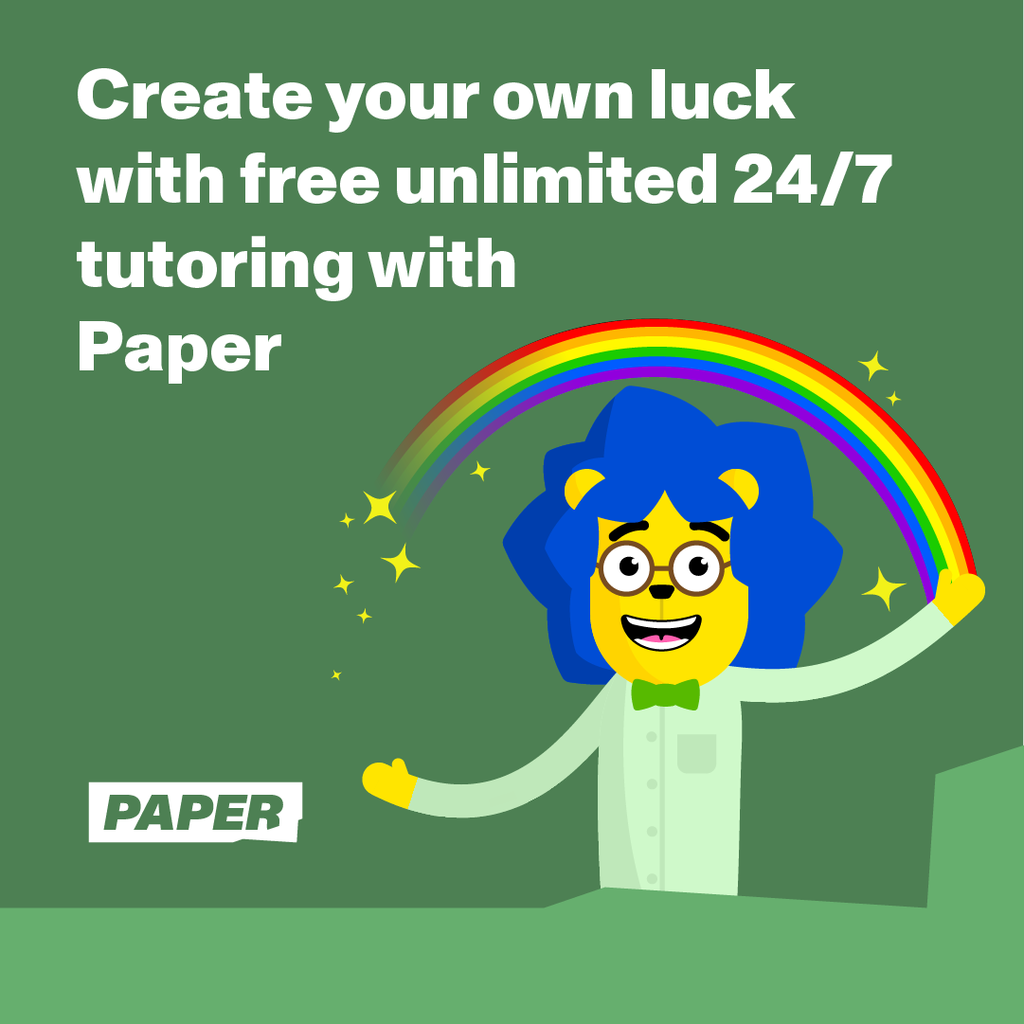 📚CELEBRATING OUR HISTORY📚 Ms. E. Thelma Waters was a celebrated civic leader in the Village of Indiantown, FL Government whom we celebrate for #BlackHistoryMonth! Ms. Waters had an inspirational determination to ensure a quality and equitable education for her children and countless others in her community. She was named to the Florida Commission on the Status of Women in 2020 and was one of three people who signed the Articles of Incorporation for the Village of Indiantown. #ALLINMartin👊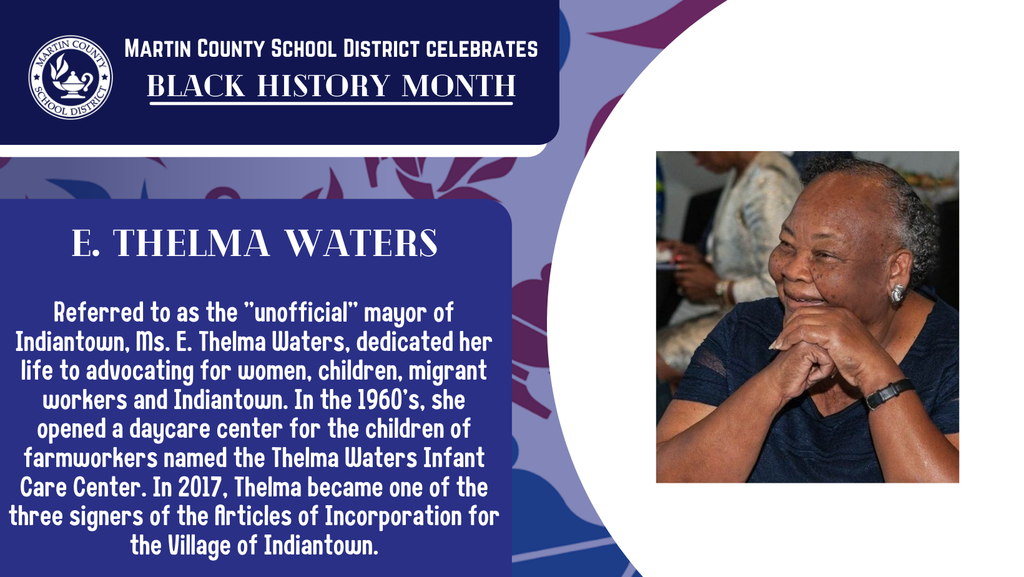 📐B.E.S.T. AT MATH📐 Today, Martin County School District math educators can start sharing their new content knowledge on B.E.S.T. Mathematics Standards after attending an intensive all-day learning opportunity hosted by the Florida Department of Education this weekend. Educators from Dr. David L. Anderson Middle School, Hidden Oaks Middle School, Indiantown Middle School, Stuart Middle School and our district math team spent their Saturday in Miami for the workshop. Now, they are even more prepared to help lead planning lessons of the B.E.S.T. Standards for Mathematics for ALL students! #ALLINMartin👊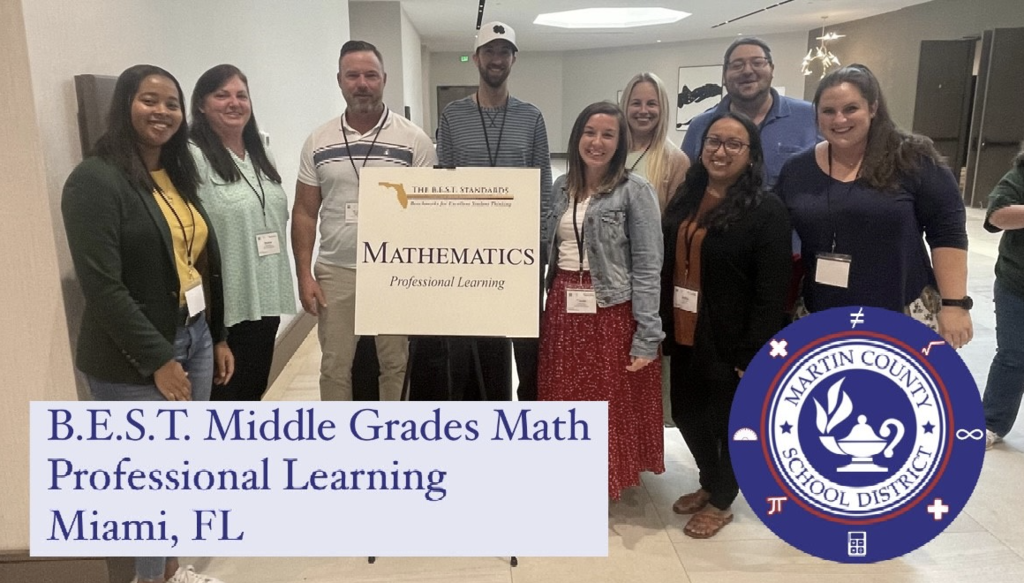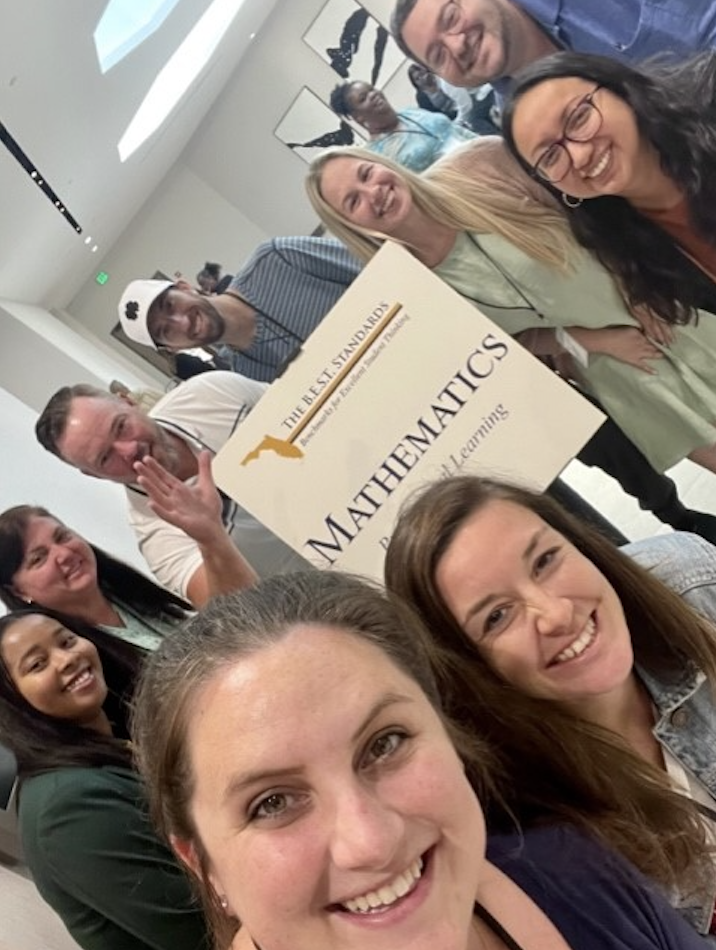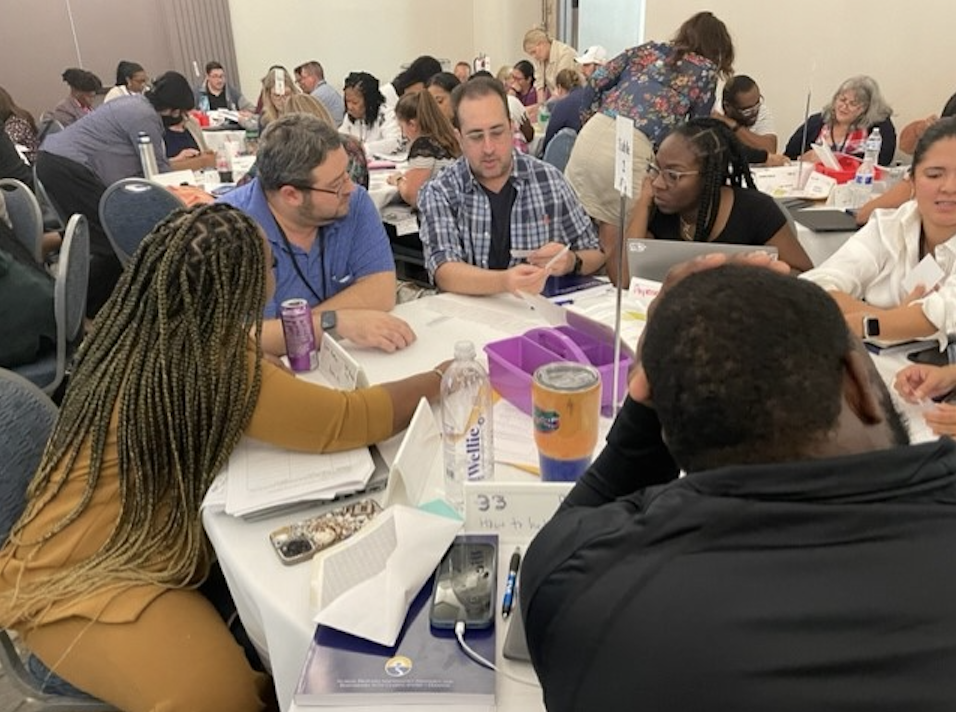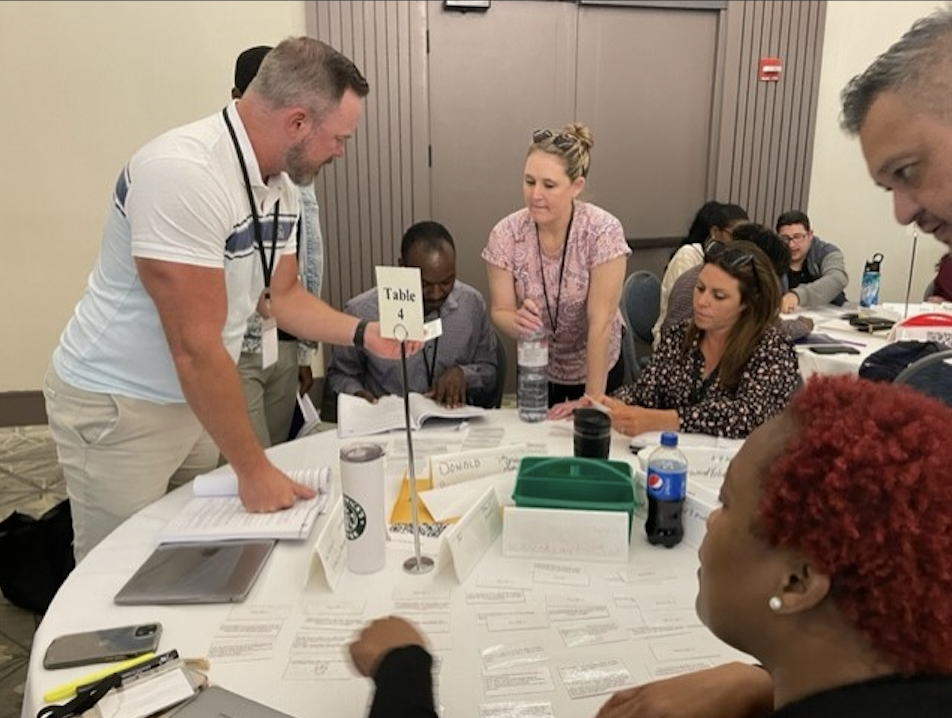 🇺🇲SAFE DELIVERY🇺🇲 Martin County Fire Rescue is all about rescuing people when they need help, and we appreciate them for their hard work. Unfortunately, for some of the eggs, no amount of firefighters could save them from their fate. That was up to Martin County School District students to create egg protection devices during the annual Egg Drop Competition! Of the 154 students who participated in this year's Egg Drop challenge, 52 eggs survived in their homemade protection devices. We are very proud of all our students, and we appreciate the assistance from the firefighters! #ALLINMartin👊 #PublicSchoolProud #MCSDTheRippleEffect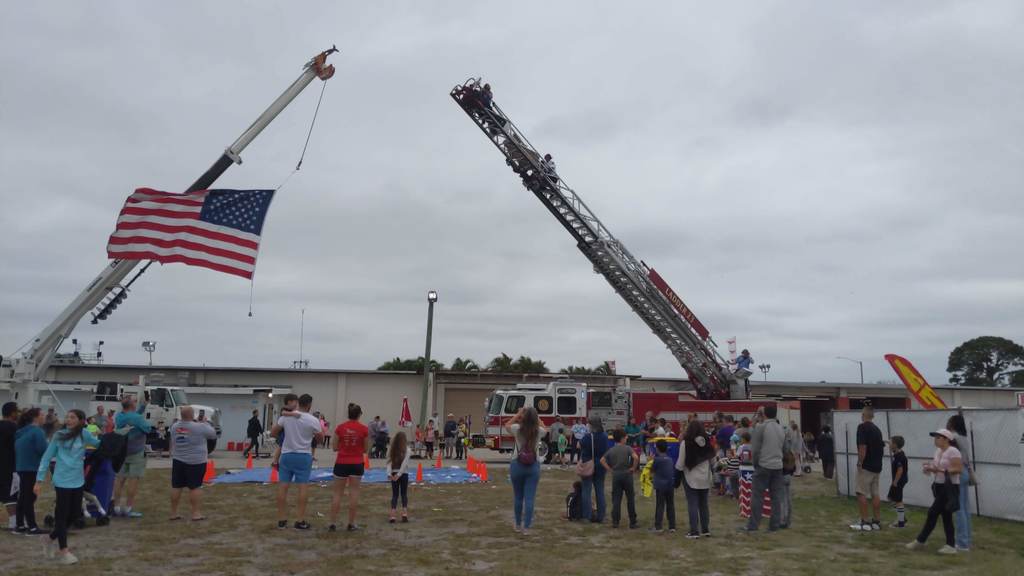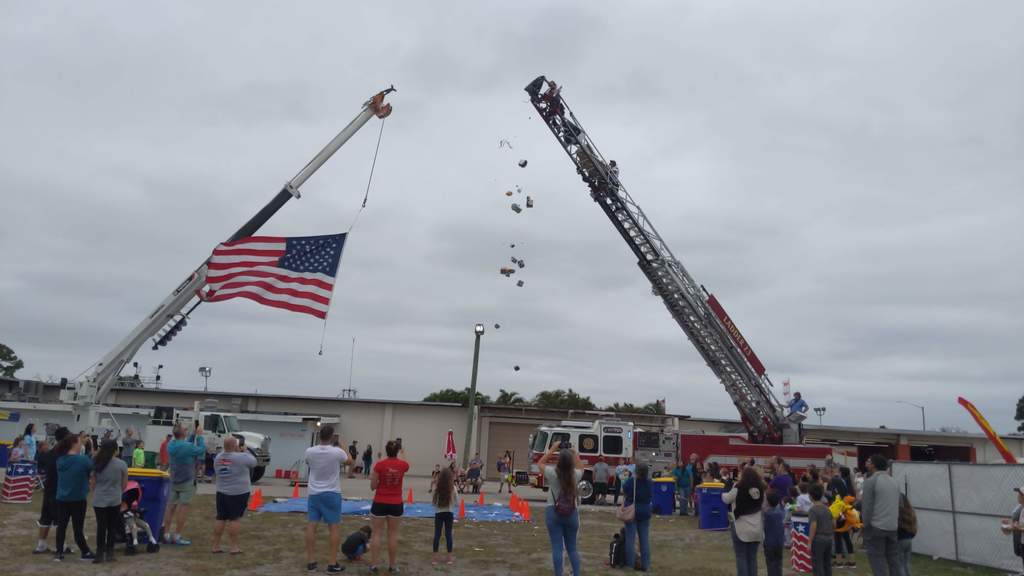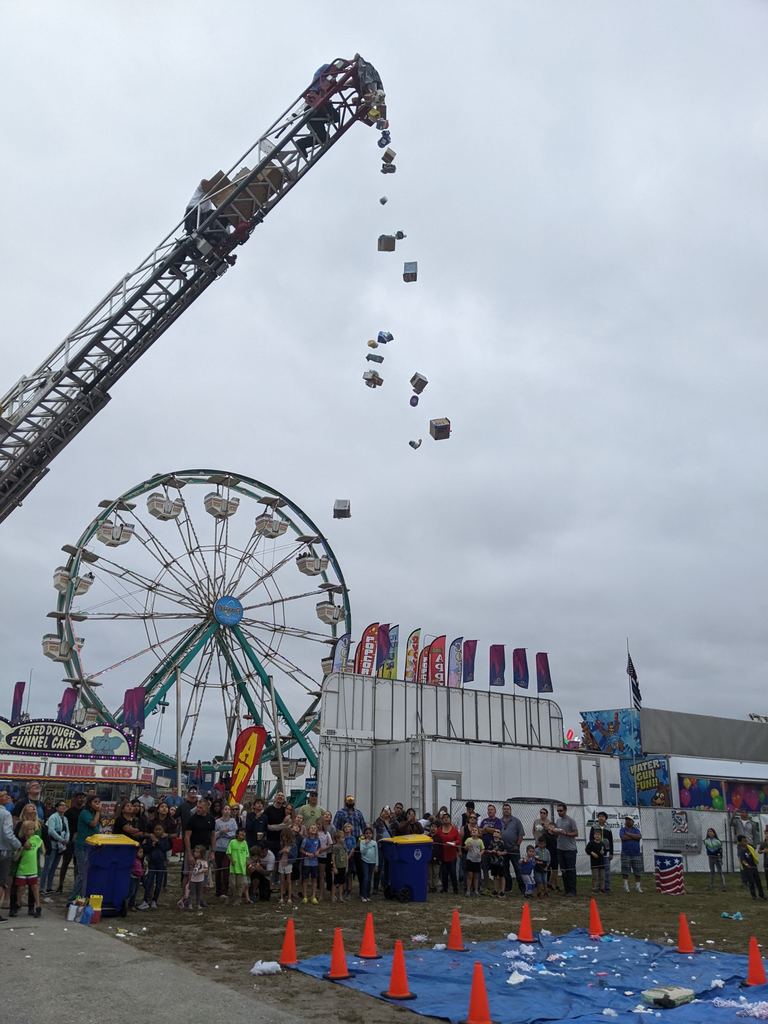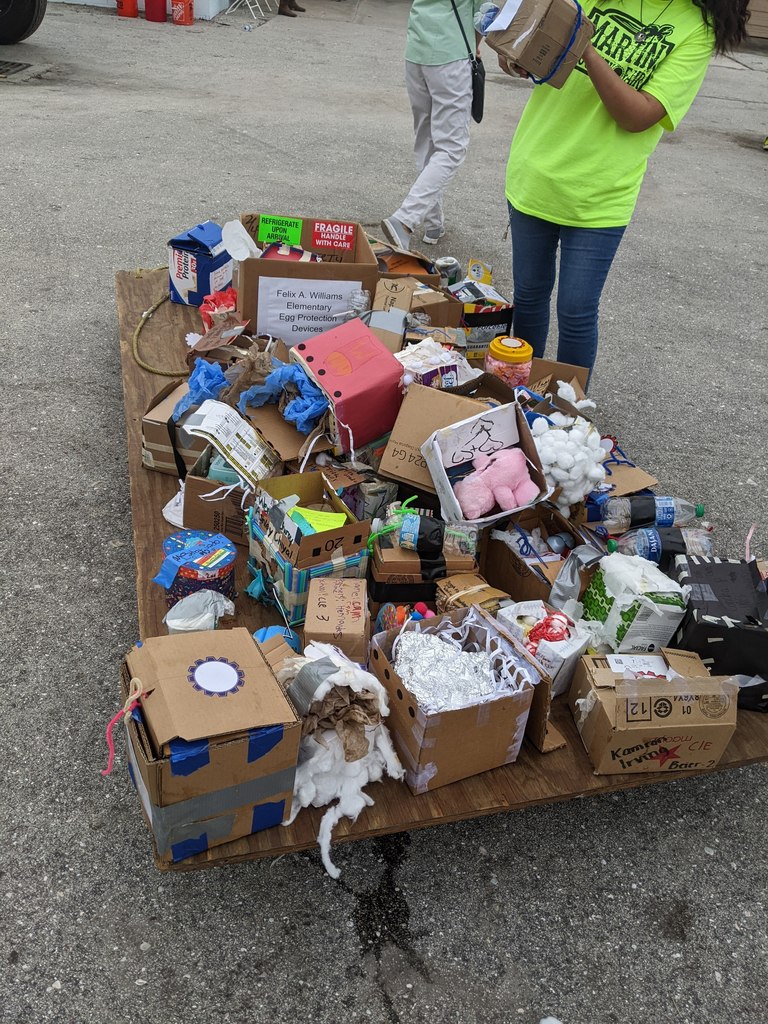 🇺🇲SAFE DELIVERY🇺🇲 Martin County Fire Rescue is all about rescuing people when they need help, and we appreciate them for their hard work. Unfortunately, for some of the eggs, no amount of firefighters could save them from their fate. That was up to Martin County School District students to create egg protection devices during the annual Egg Drop Competition! Of the 154 students who participated in this year's Egg Drop challenge, 52 eggs survived in their homemade protection devices. We are very proud of all our students, and we appreciate the assistance from the firefighters! #ALLINMartin👊 #PublicSchoolProud #MCSDTheRippleEffect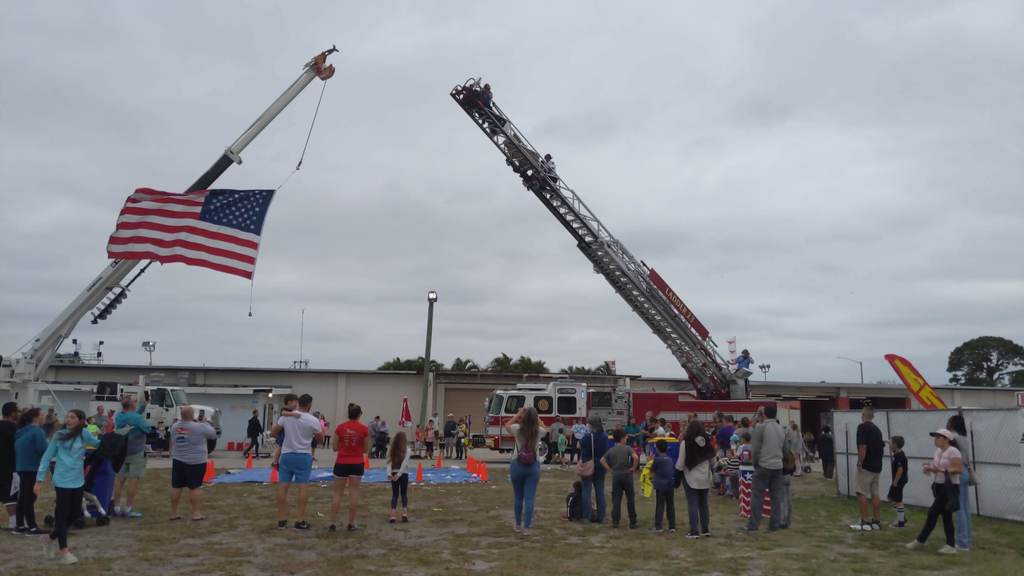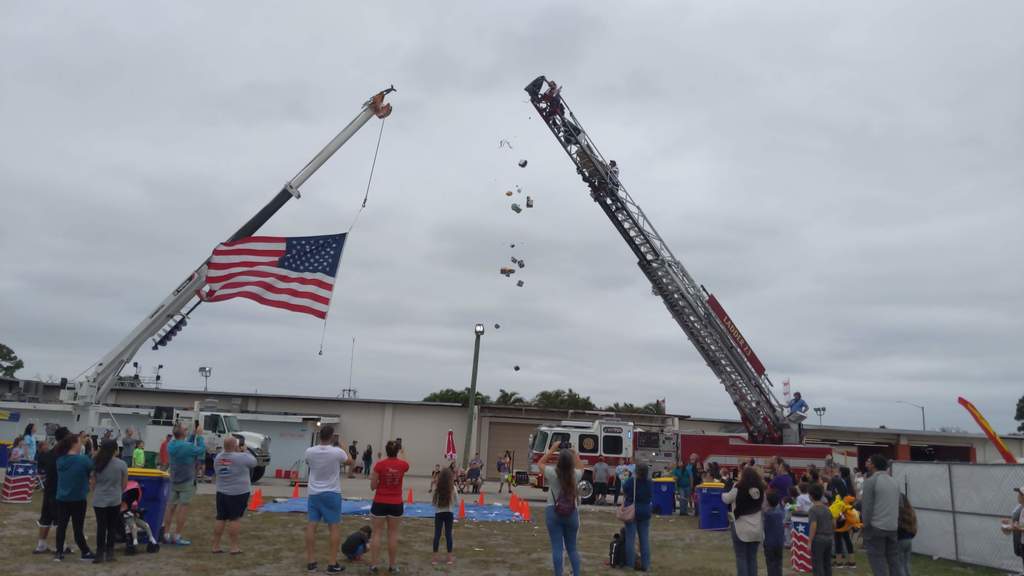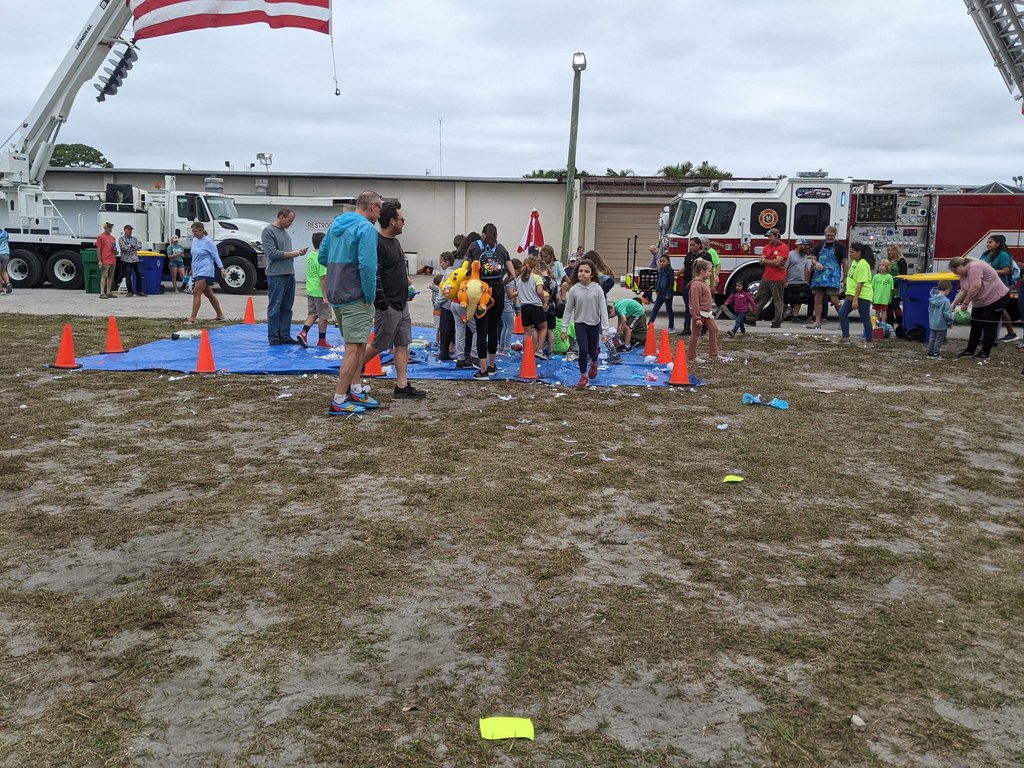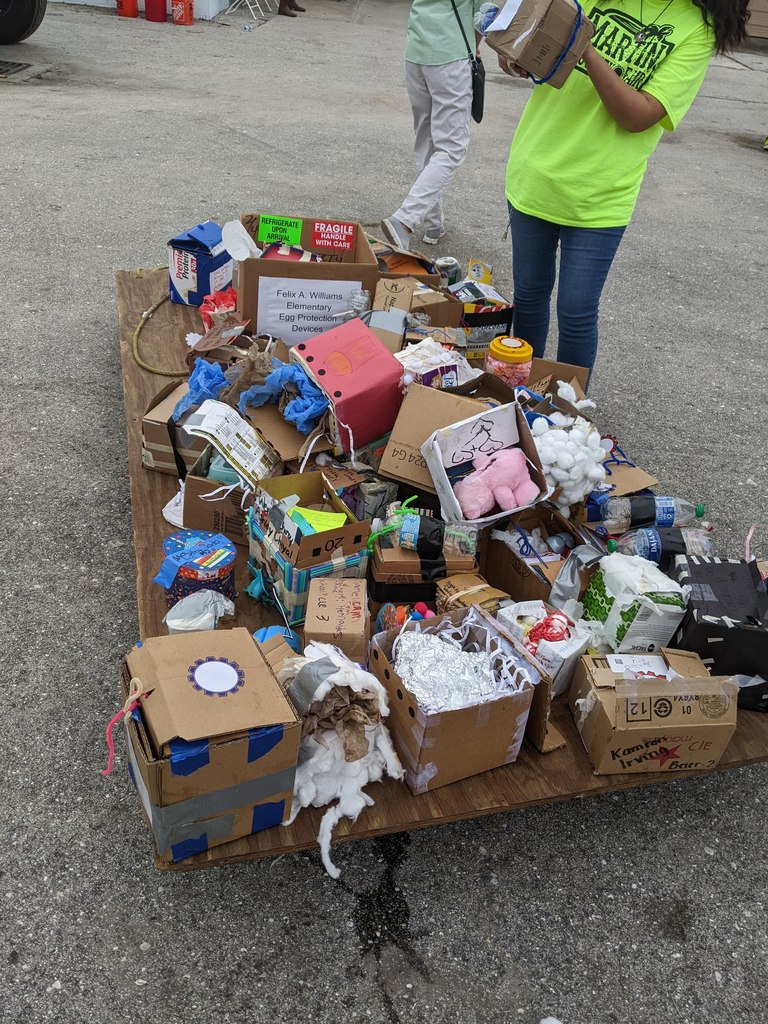 🇺🇲SAFE DELIVERY🇺🇲 Martin County Fire Rescue is all about rescuing people when they need help, and we appreciate them for their hard work. Unfortunately, for some of the eggs, no amount of firefighters could save them from their fate. That was up to Martin County School District students to create egg protection devices during the annual Egg Drop Competition! Of the 154 students who participated in this year's Egg Drop challenge, 52 eggs survived in their homemade protection devices. We are very proud of all our students, and we appreciate the assistance from the firefighters! #ALLINMartin👊 #PublicSchoolProud #MCSDTheRippleEffect