🍎EDUCATING ALL STUDENTS FOR SUCCESS🍎 4th quarter report cards for middle and high school students are now available in the FOCUS Parent Portal. Students who were enrolled in a course requiring an End-of-Course (EOC) exam will receive their grades later this month once test results have been received from the Florida Department of Education. Access your child's grades in the FOCUS Parent Portal:
https://martin.focusschoolsoftware.com/focus/
Register for access to FOCUS:
https://martin.focusschoolsoftware.com/focus/auth/
#ALLINMartin👊 #PublicSchoolProud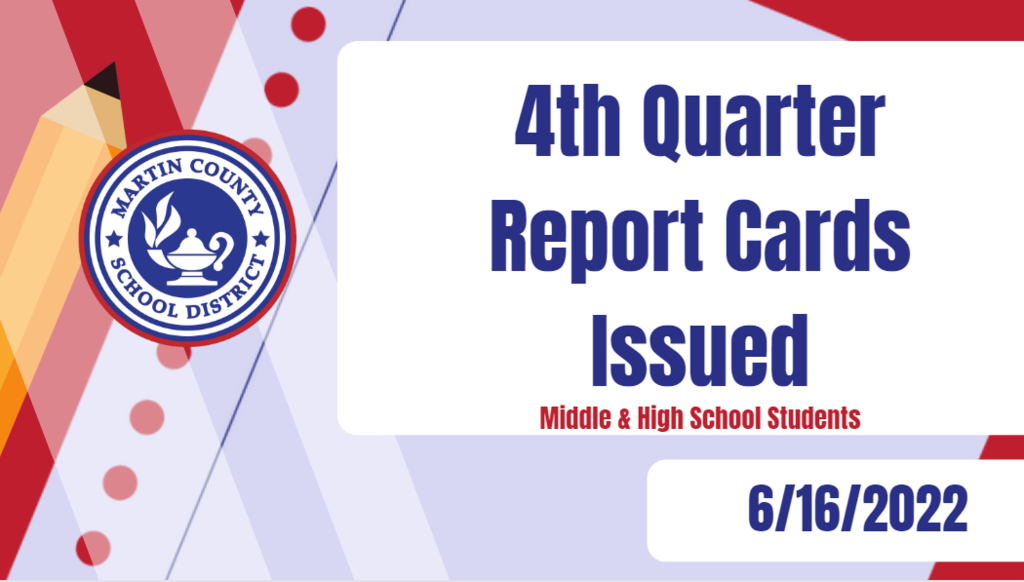 Thunderbird Alert: We hope everyone is enjoying their time away from the NEST! Along with experiencing lots of rest and relaxation, please encourage your child to read during the Summer. In fact, adults can join in too! There is an excellent Summer reading program for adults and children at our public library. Check out the link below for more details:
https://www.martin.fl.us/summer-reading-program-2022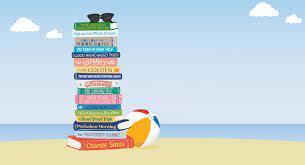 🗽Honoring our nation's heroes.🗽 Martin County School District is proud to honor the brave men and women throughout history who made the ultimate sacrifice to protect our liberty and freedoms. May we never forget that freedom isn't free. #MemorialDay. #ALLINMartin


🍽 SUMMER BREAK SPOT 🍽 Our Food & Nutrition Services Department will continue to offer free meals to children aged 18 and under during the summer months with no income restrictions. Breakfasts and lunches will be served beginning on Tuesday, May 31. Please click here to learn more:
https://www.martinschools.org/article/755243
#ALLINMartin👊 #PublicSchoolProud

🌞 HAPPY SUMMER, FAMILIES! 🌞 Fourth-quarter report cards for elementary students will be posted today, May 27. Report cards for middle and high school students will be posted on Tuesday, June 14. View your child's grades and attendance records in the FOCUS Parent Portal:
https://martin.focusschoolsoftware.com/focus/
. If you do not currently have access to the FOCUS Parent Portal, please click here to view instructions for claiming your account:
https://martin.focusschoolsoftware.com/focus/auth/
. We wish all of our students and families a safe and relaxing summer break. The 2022-2023 school year will begin on August 10, 2022. #ALLINMartin👊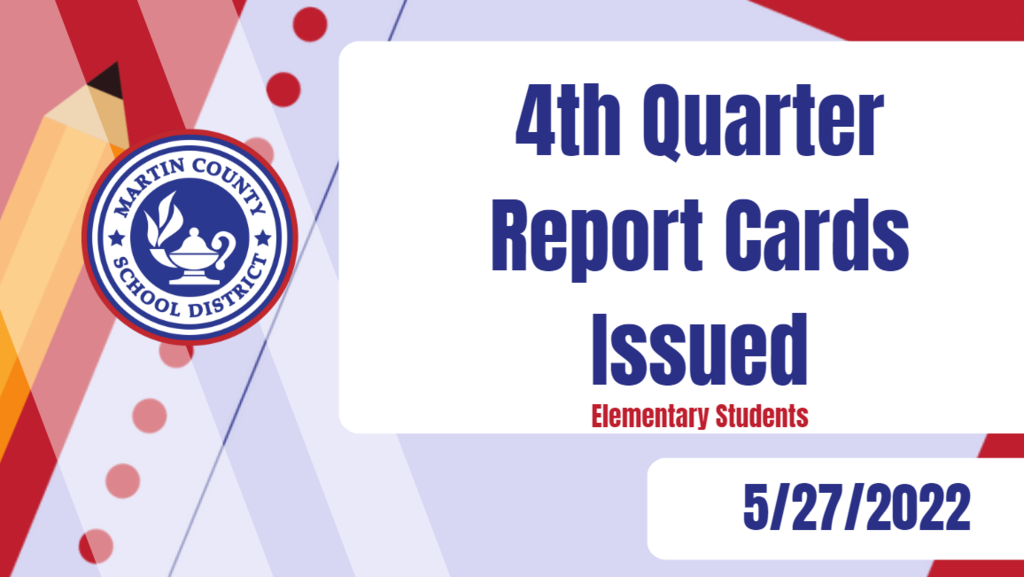 Our hearts remain with Uvalde. 💔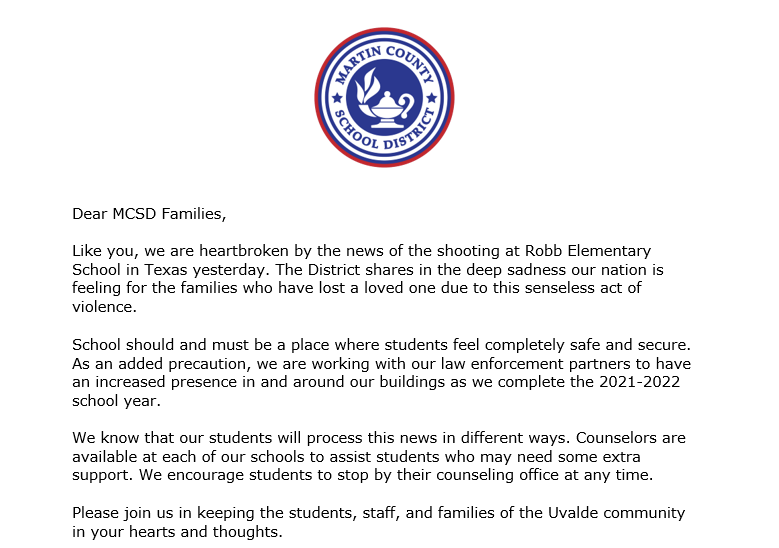 Thunderbird Alert: The 8th grade Promotion Ceremony will take place on 5/26 at 5:30 pm. The doors to the Gym will open at 4:45 pm. After the ceremony, students will reunite with their family in the Cafeteria. La Ceremonia de Promoción de 8º grado se llevará a cabo el 26 de mayo a las 5:30 p. m. Las puertas del Gimnasio se abrirán a las 4:45 pm. Después de la ceremonia, los estudiantes se reunirán con su familia en la Cafetería.




Thunderbird Alert- Didn't order a yearbook? We have a limited supply left. Contact Coach Dawedeit to inquire:
dawedea@martinschools.org
: ¿No ordenó un anuario? Nos queda un suministro limitado. Comuníquese con el entrenador Dawedeit para consultar:
dawedea@martinschools.org


Thunderbird Alert - Tonight's SAC Meeting was postponed, as we did not have a quorum (less than 50% of the voting members were present). Please see the link below for the May SAC Presentation:
https://docs.google.com/presentation/d/1PeYTEGwN626jKQB0fmn_63R9QHQSWIfuXdp3JgxtmQ8/edit?usp=sharing
La reunión del SAC de esta noche fue pospuesta, ya que no tuvimos quórum (menos del 50% de los miembros con derecho a voto estuvieron presentes). Consulte el enlace anterior para ver la presentación del SAC de mayo: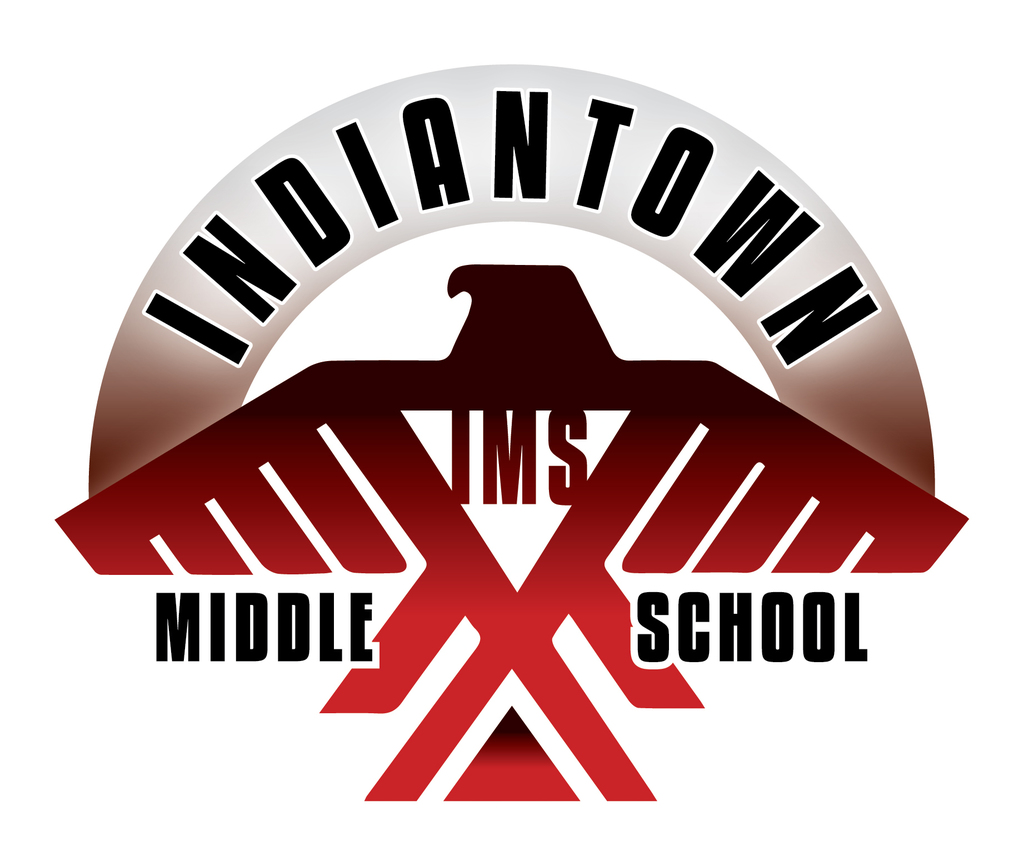 A mother is she who can take the place of all others, but whose place no one else can take.💐❤️ Happy #MothersDay, Martin County!

The voter-approved half-mill property tax has funded an extra School Resource Officer (SRO) at each MCSD-operated high school for the last four years. The Martin County School Board wants to know if you think this should be continued if the half-mill is renewed by voters on August 23, 2022. Please click the following link to share your thoughts with the School Board:
https://bit.ly/MCSDMillageRenewalSurvey
. #ALLINMartin👊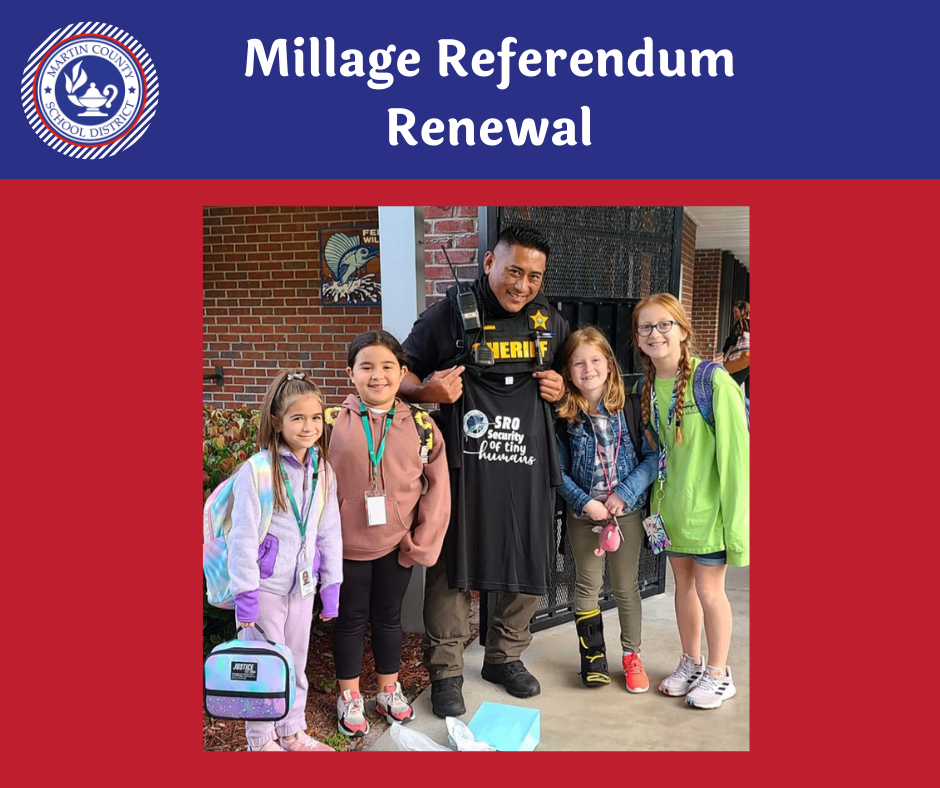 Thunderbird Assessment Alert: On Monday, May 9th, students in Grades 5-8 will take Session 1 of the FSA Math Assessment. Students in Grades 7 & 8 should make sure their laptops are fully charged, prior to arriving to school on Monday. Our Thunderbirds are ready to SOAR! #AllRise El lunes 9 de mayo, los estudiantes de los grados 5-8 tomarán la Sesión 1 de la Evaluación de Matemáticas FSA. Los estudiantes de los grados 7 y 8 deben asegurarse de que sus computadoras portátiles estén completamente cargadas antes de llegar a la escuela el lunes. ¡Nuestros Thunderbirds están listos para VOLAR! #AllRise


Teacher Appreciation Week! Thank you to so many for making this a special and fun filled week for our staff! Special thanks to Debbie Hardy, La Mexicana, Jennifer Serrano, Sally and Brian Critoph, Mr. Mancini, Jody Garrett and Angelina Perez!! You are all spoiling us...and we love it!