🍂GIVING THANKS🍂 We wish all of our students, families and employees a safe and relaxing #Thanksgiving holiday! Classes will resume on Monday, November 28. #ALLINMartin👊 #PublicSchoolProud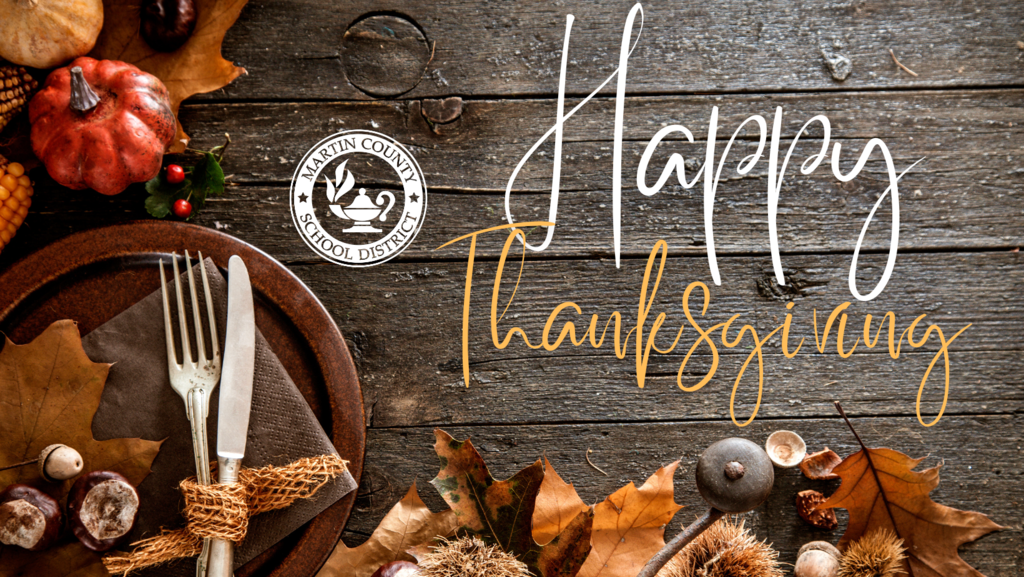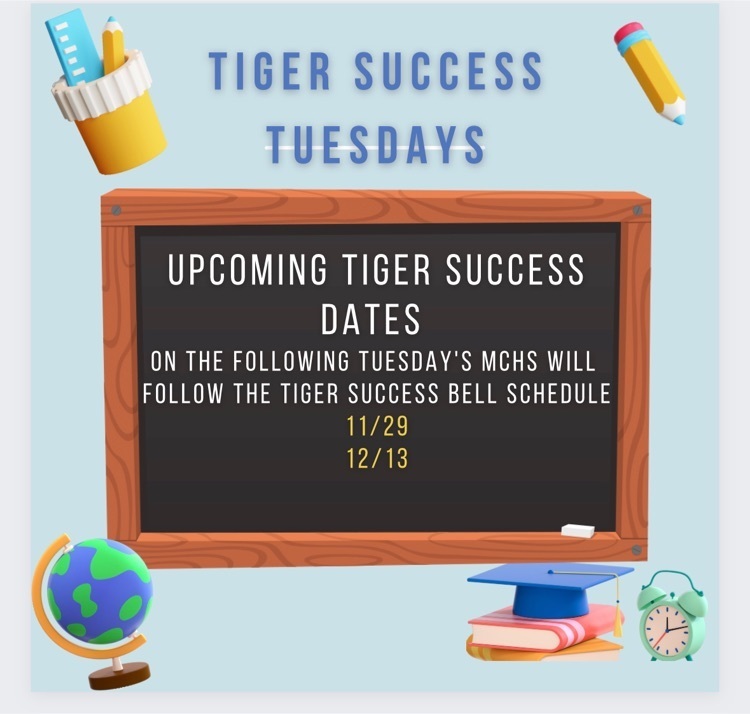 Interested in learning more about the MCHS Cambridge program? Please join us on December 5th in the MCHS auditorium at 6pm.
https://tinyurl.com/yc32x6ay

MCSD Alert: MCSD's "Speak Life End Bullying" campaign encourages students to awaken their empathy, ignite hope and be the change they wish to see in the world. Learn more about the program and hear students' reactions by watching this short video:
https://youtu.be/_ttYUyDQ7S0
. #ALLINMartin
MCHS Tigers! Reminder is our Fall Sports Pep Rally! Freshman and Seniors wear white! Sophomores and Juniors wear blue! Go Tigers!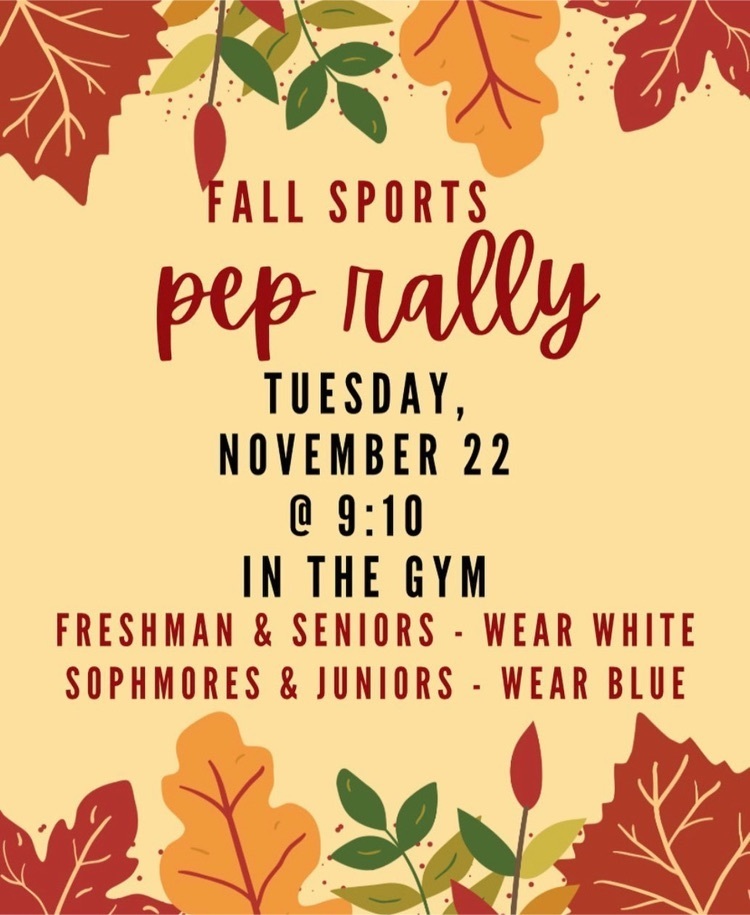 🍎HURRICANE MAKE-UP DAYS🍎 Due to Hurricanes Ian and Nicole, students enrolled in the Martin County School District have missed four (4) days of instruction this school year. In an effort to maximize instructional time and mitigate learning loss, the decision has been made to use two of the Hurricane Makeup Days that are included on the 2022-2023 instructional calendar. Learn more:
https://www.martinschools.org/article/915657
#ALLINMartin👊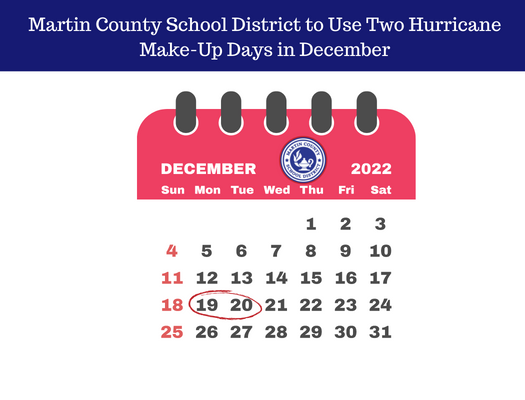 🎓A FUTURE FILLED WITH PROMISE🎓 Qualifying members of the Class of 2023 have an opportunity to earn their Associate Degree from Indian River State College (IRSC) at no tuition cost! IRSC's Promise Program, now in its second year, is generously funded through donor philanthropy and sponsored by the IRSC Foundation. Eligible students must graduate in 2023 from a public/charter high school or approved homeschool program located in Indian River County, Martin County, Okeechobee County or St. Lucie County. Students must be eligible for in-state tuition and meet all Promise Program deadlines. Learn more:
https://www.martinschools.org/article/912802
#ALLINMartin👊 #PublicSchoolProud

🎉RECOGNIZING EXCELLENCE IN EDUCATION 🎉 The Education Foundation of Martin County knows how to treat Martin County School District teachers like the incredible educators they are! The Teacher of the Year Awards Ceremony was filled with good food, great dancing and even better camaraderie among colleagues. Thank you to all the sponsors who made the night unforgettable, and congratulations to each school's teacher of the year! Watch the video:
https://youtu.be/CpSkXOY7hfo
#ALLINMartin👊 #MCSDTheRippleEffect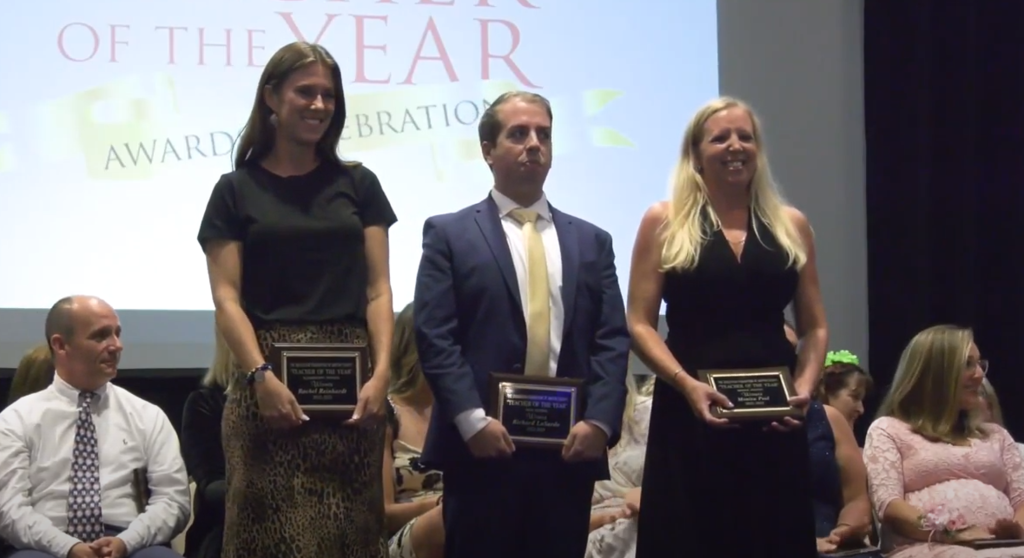 Seniors! Grad Bash is Friday, April 21, 2023. First payment is due on December 1, 2022. Please turn the first payment of $90.00 into Mrs. Gribben's Room (1-217).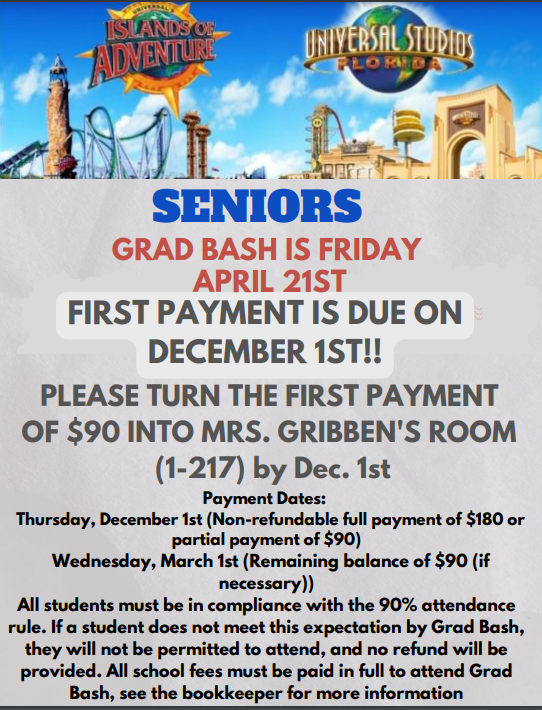 🥳CELEBRATING THE DREAM TEAM 🥳 We are so grateful for our outstanding paraprofessionals, clerical and specialist staff, Educational Technology team, Food & Nutrition Services employees, Transportation staff and Operations personnel! These caring and dedicated employees contribute to #MCSDTheRippleEffect by ensuring our students receive the services and support they need to be successful. #ALLINMartin👊 #PublicSchoolProud #ESPDay22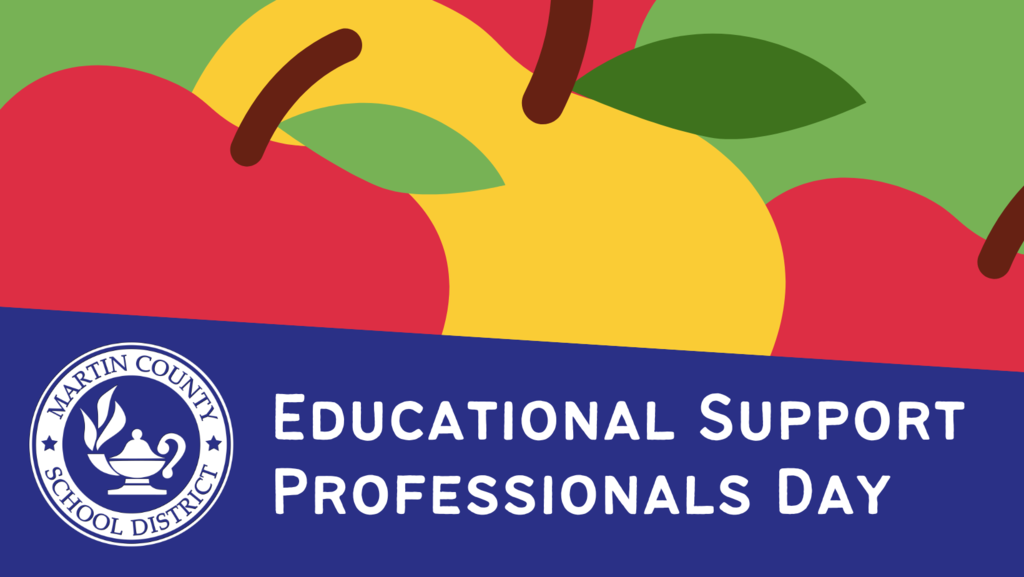 📢SHARE YOUR FEEDBACK📢 In accordance with Florida's instructional materials adoption cycle, the District is beginning the social studies curriculum adoption process. Students, parents/caregivers, employees and members of the community are encouraged to review materials that have been submitted by publishers and provide their feedback as part of the process. Learn more and get involved:
https://www.martinschools.org/article/910484
#ALLINMartin👊 #PublicSchoolProud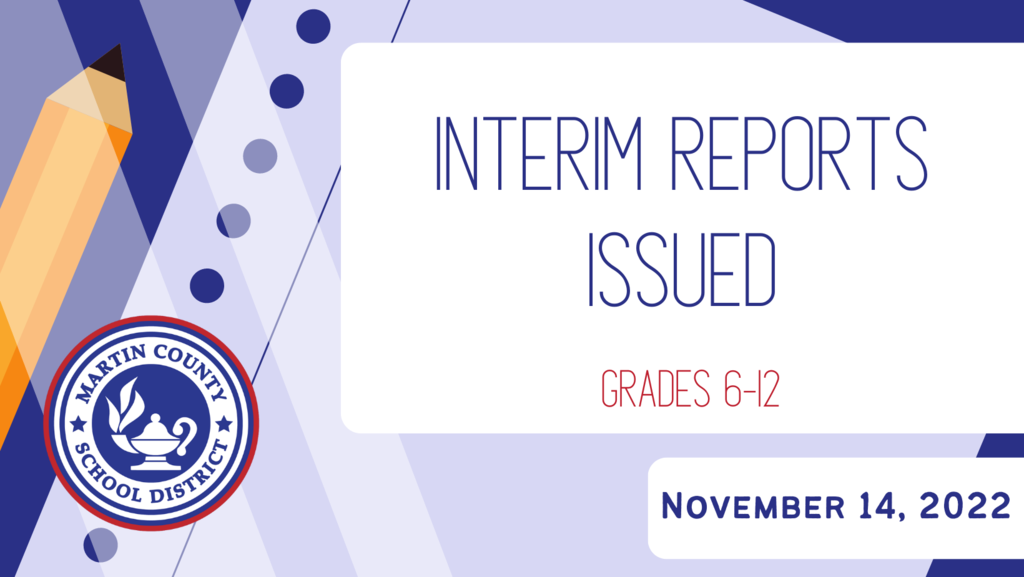 MCHS was proud of honor the Veterans in attendance last night at the Varsity Football Game. Thank you for your service! 🏈🇺🇸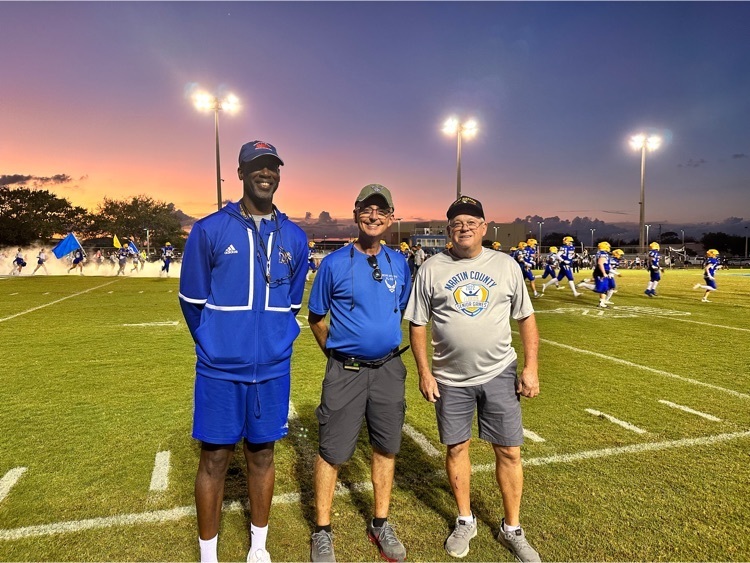 "We remember those who were called upon to give all a person can give, and we remember those who were prepared to make that sacrifice if it were demanded of them in the line of duty, though it never was. Most of all, we remember the devotion and gallantry with which all of them ennobled their nation as they became champions of a noble cause." - Ronald Reagan, 40th President of the United States of America #ALLINMartin👊 #PublicSchoolProud #VeteransDay

🍎DISTRICT TO REOPEN ON MONDAY, NOVEMBER 14🍎 Fortunately, our schools and facilities were spared the brunt of Hurricane Nicole. Our Facilities and Maintenance Departments are working to address minor repairs and clean up debris before reopening. The District will return to normal operations on Monday, November 14, 2022. #ALLINMartin👊

🗽CELEBRATING HEROES🗽 Just a reminder, Martin County - all schools and offices will be closed on Friday, November 11, in observance of #VeteransDay. #ALLINMartin👊 #PublicSchoolProud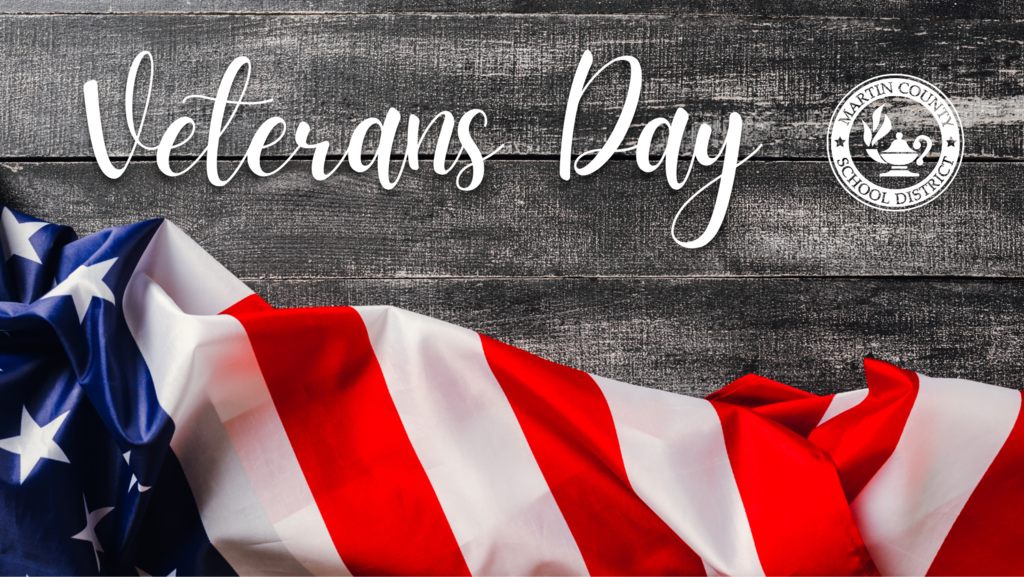 🌀EYE ON NICOLE🌀 In partnership with Martin County Emergency Management, the District will open five schools as storm shelters beginning at 8 a.m. tomorrow, November 9. Learn more:
https://youtu.be/Eecx6FFOXYA
#ALLINMartin👊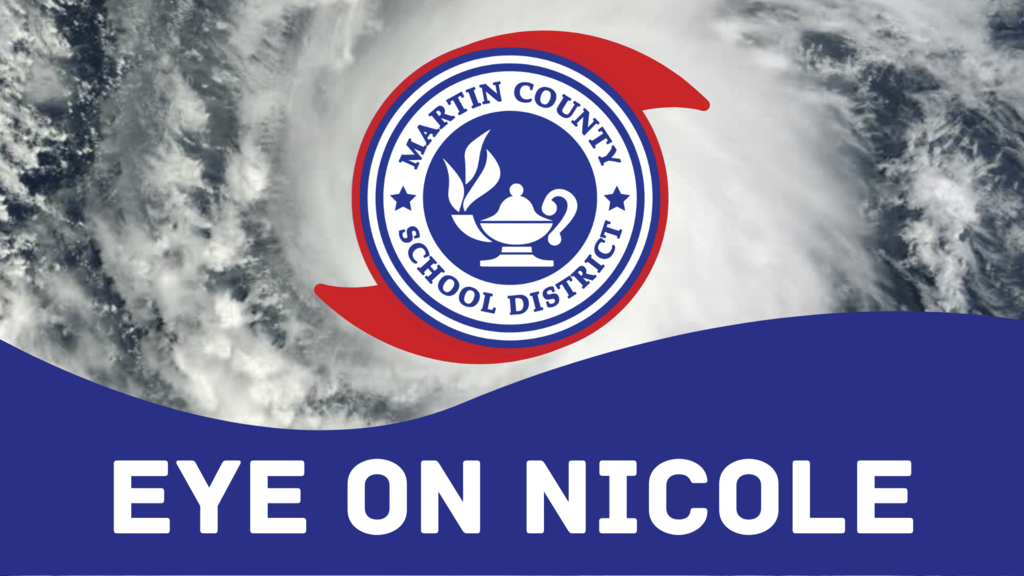 Congratulations Mr. LoSardo, MCSD Teacher of the Year! A big thank you to Card My Yard for helping us celebrate Mr. LoSardo!