Protect yourself and our community from COVID-19. Wash your hands frequently with soap and water for at least 20 seconds, especially after going to the bathroom, before eating, and after blowing your nose, coughing or sneezing.
Migrant Education Program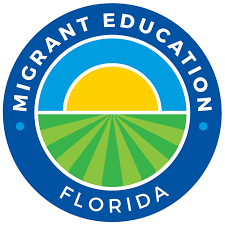 The Migrant Education Program (MEP) is authorized by Part C of Title I of the Elementary Secondary Education Act. The MEP provides formula grants to establish or improve education programs for migrant children. The general purpose of the MEP is to ensure that migrant children fully benefit from the same free public education provided to other children. To achieve this purpose, the MEP helps address the special educational needs of migrant children to succeed academically. Services are provided to improve educational opportunities for migrant children to help them succeed in the regular school program, meet the challenging State academic content and student academic achievement standards that all children are expected to meet, and graduate from high school. Supportive services are provided to ensure the special needs are coordinated. Programs are designed to help migrant children overcome educational disruption, cultural and language barriers, social isolation, various health-related problems, and other factors that inhibit their ability to do well in school, and to prepare them to make a successful transition to postsecondary education or employment.
Migrant Education Program Resources & Information
The Family Empowerment Scholarship (FES) Program was established during the 2019 Legislative Session to enhance Florida's menu of education options. It will provide children whose families have limited financial resources with the opportunity to attend the school that best meets their needs and enables them to reach their academic goals.
Migrant Education Program Gallery Showcase