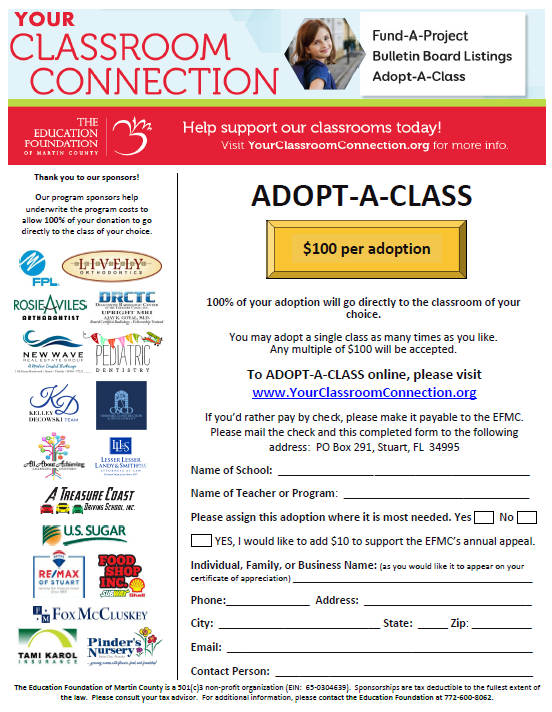 🍎COUNTDOWN TO #BACKTOSCHOOL🍎 Martin County families - our Back to School countdown is on! Have you visited our website to read up on what you need to know prior to the first day of classes? Be sure to review the bell schedule for your child's school here:
https://www.martinschools.org/page/reopening#bell
. Ensuring your child attends school on time and remains on campus for the duration of the school day will help position them for success! #ALLINMartin👊 #PublicSchoolProud
We need your help! Please take a moment to download the Box Tops for Education app on your phone 📲 When you sign up, make sure to choose Pinewood Elementary School as the recipient. Then, simply scan your receipts from the grocery store, Walmart….ANYWHERE to help raise money for our PAWSome school 🐾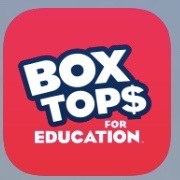 We had a wonderful response today to our SMENCIL offer during Kindergarten screening. Don't miss out on your child starting off the school year the "write" way. SMENCILS are available until 8/10 in the front office and during Meet the Teacher. Remember to bring $2.00 cash for the purchase. 🐾🐾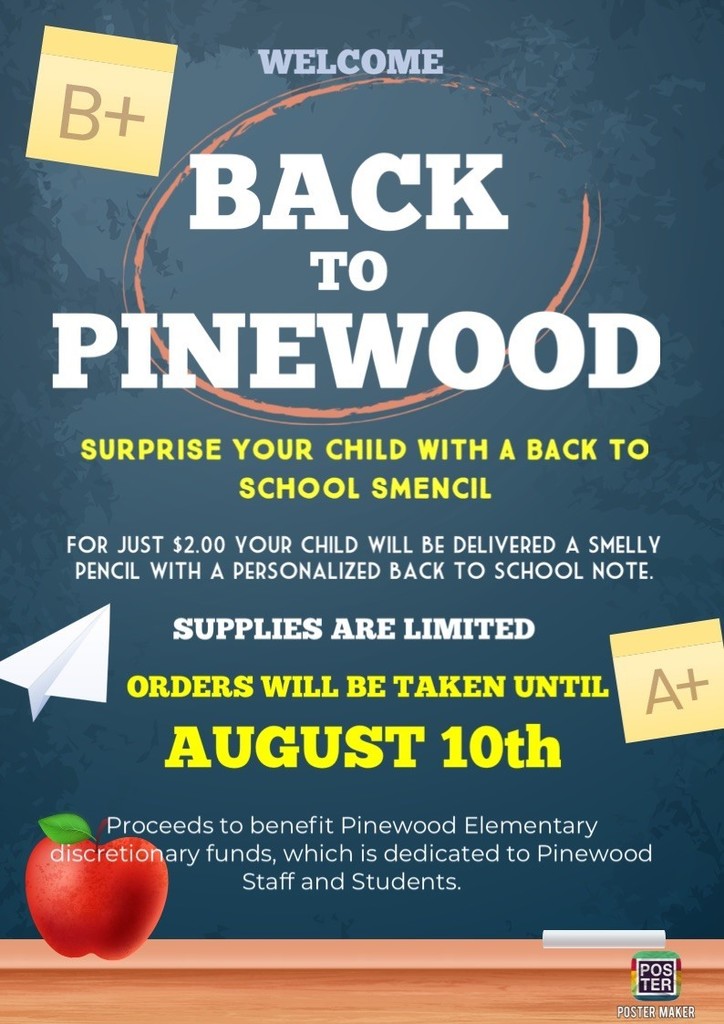 🐾We can't wait to welcome all of our Panthers back to school. You can make it extra special for your child with fun SMENCIL delivered right to their classroom with a personalized note from you 📝 SMENCILs will be available for purchase in the front office or at Meet the Teacher on August 10th. Questions? Call 772-219-1595.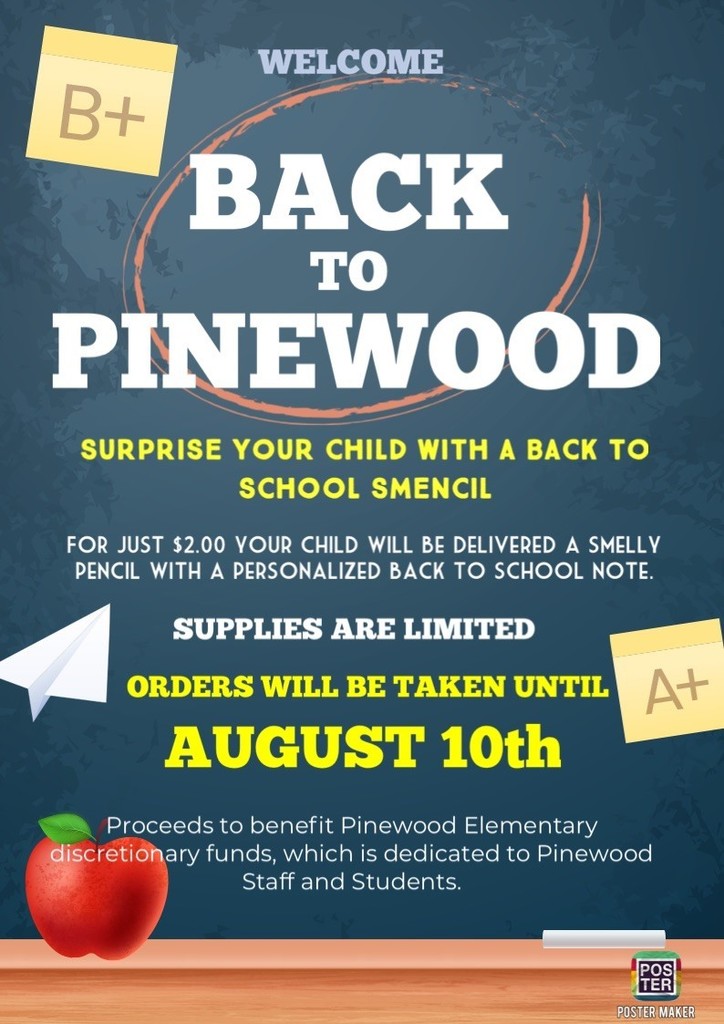 🍎 EXTENDED DAY REGISTRATION NOW OPEN🍎 Families - Extended Day registrations are now being accepted for the upcoming school year! Extended Day is our afterschool program for children enrolled in one of our 12 elementary schools. Please click to learn more and secure your child's spot today:
https://bit.ly/MCSDExtendedDayRegistration2022
#ALLINMartin👊 #PublicSchoolProud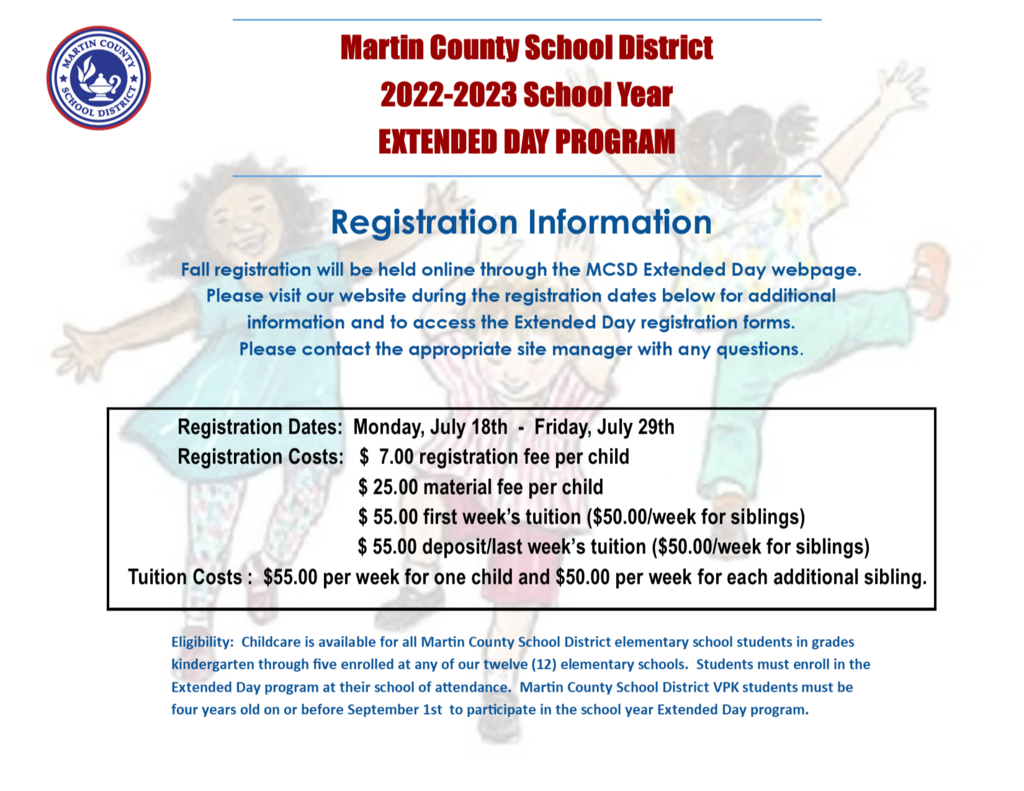 🍎 ICYMI: MCSD Is The Best Place To Be🍎 Another great job fair is in the books for the Martin County School District! More than 150 candidates attended the event and more than 30 left with letters of intention! Great news! MCSD leaders approved offering free drug tests and free fingerprinting for all applicants hired through the end of July! Take advantage of this opportunity and apply to join our team today! There's no better place to begin or continue your career than the Martin County School District! Click ▶ below to see why for yourself...
https://www.youtube.com/watch?v=YISrYJzz4uY
Happy Summer Pinewood Panthers 🐾 The new school year is approaching and we have some important dates for you.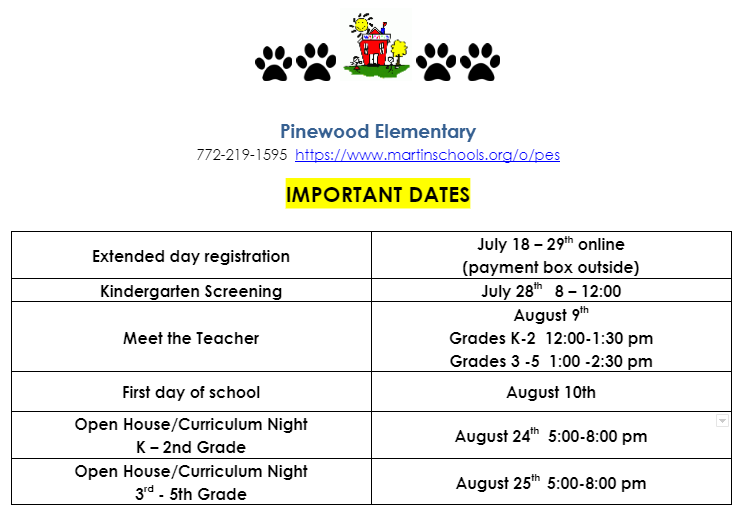 REMINDER ⚠: Pinewood Beautification Day TOMORROW!!! Hope to see you there. When Jul 16, 2022 7:00 am - Jul 16, 2022 12:00 pm Where PINEWOOD ELEMENTARY 5200 SE Willoughby Blvd, Stuart, FL, US 34997 Please join us in our Annual Pinewood Elementary Beautification Day on July 16th from 7:00am to 12:00pm. We would like to invite students, parents, staff, family, and friends to come together to help beautify our school grounds. A variety of volunteer activities will be available, such as gardening and weeding, clean up and trash collection, painting, etc. Volunteers will be provided with tools and materials, as well as water and snacks. If you have your own please mark your name on and bring! We will meet at the School Office at 7:00am but feel free to come a little later if you want. We will work around the campus from 7am-11am. The clean-up activities will begin at 11am. Kona Ice will be in the parking lot from 10-12pm for volunteers. Please fill out below google form:
https://forms.gle/NQVdhTPmN2d1LLwV8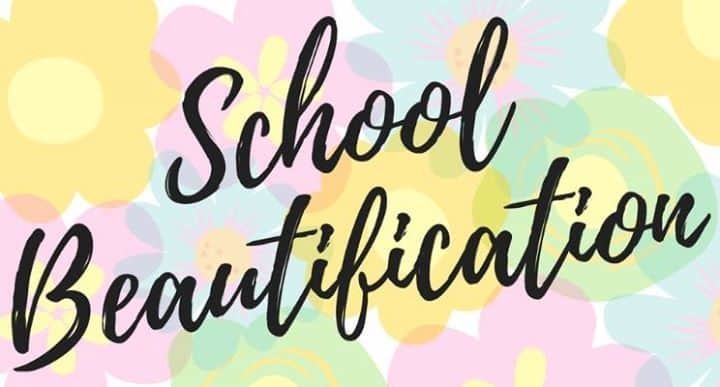 It was great to have our five newest principals with us at the School District Office for data analysis yesterday. We're looking forward to the start of the 2022-2023 school year! 🍎 📚 L-R: Ms. Sarah Tuthill (Felix A. Williams Elementary School), Ms. Darcia Borel ( Dr. David L. Anderson Middle School), Ms. Sherry Richardson ( Citrus Grove Elementary), Dr. Melissa Riviotta ( J. D. Parker Elementary School) and Ms. Susanna Deutsch ( The Pinewood Elementary). #ALLINMartin👊 #PublicSchoolProud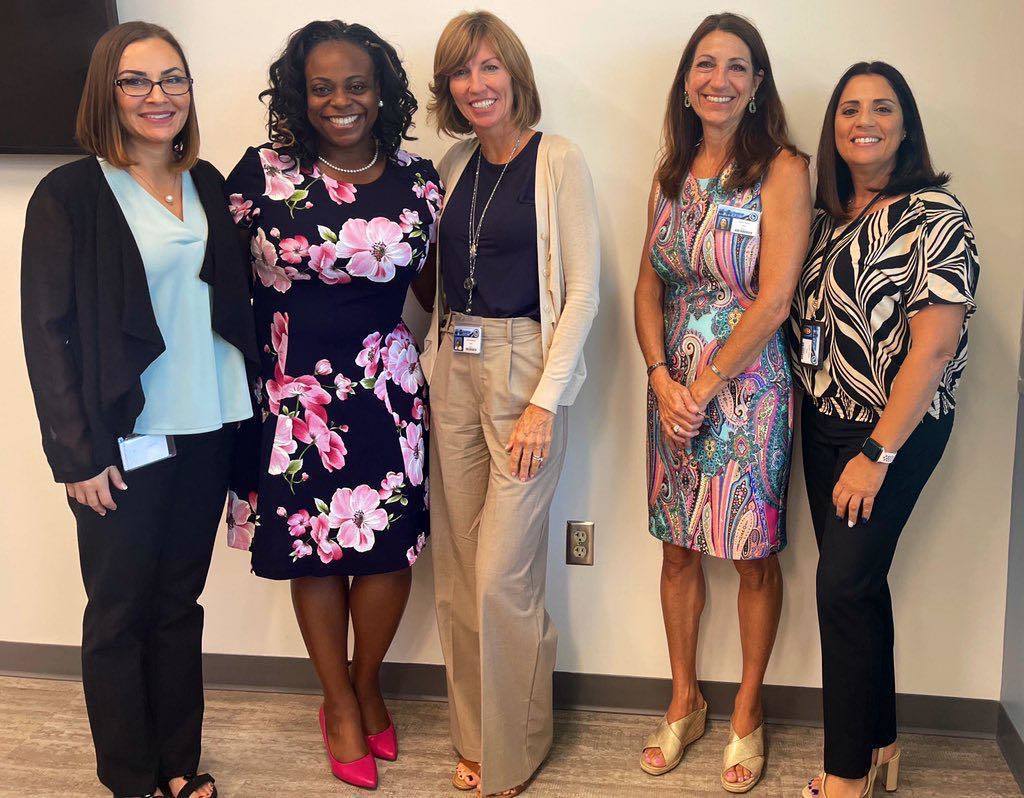 Martin County School District @MCSDFlorida • Just now 🍽NOURISHING ALL STUDENTS FOR SUCCESS🍽 Check out the amazing transformation from an ordinary school bus to food service on wheels! @MCSDFlorida's Food & Nutrition Department, along with Wildar Golf Carts & Trailers went #ALLINMartin to feed kids who can't travel to feeding sites. lack of transportation to feeding sites is one of the largest barriers to meal access faced by students when school is not in session. Using Food Service funds, the District sought to address this challenge by remodeling an older school bus into a mobile kitchen and dining area for students. The new summer feeding bus, which is capable of seating more than 20 children, comes equipped with coolers and containers to ensure proper food storage requirements are met. Free onboard internet service and music are also part of the mobile feeding experience. All meals served will be free to children aged 18 and under. WATCH:
https://youtu.be/gdehDYt5AjY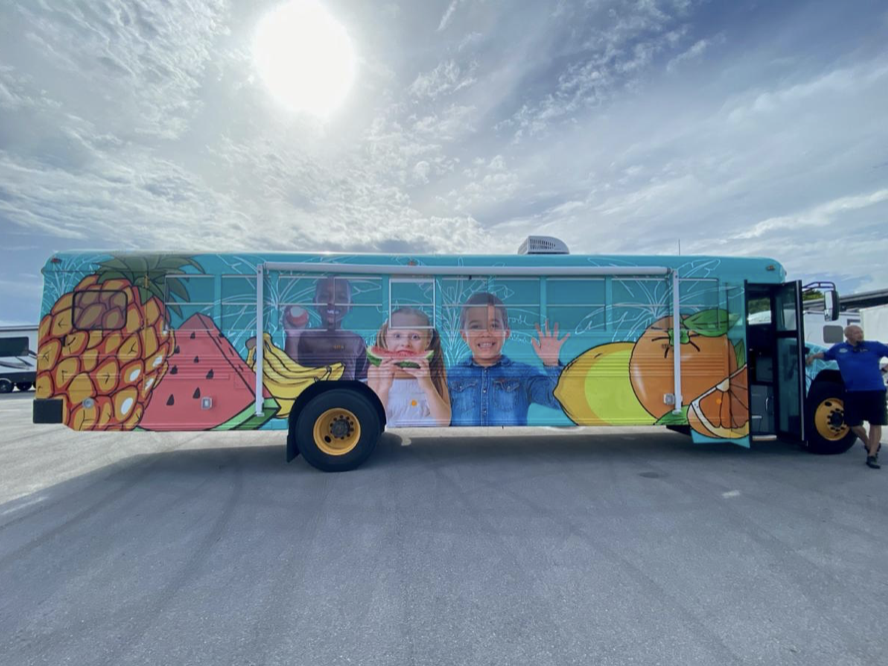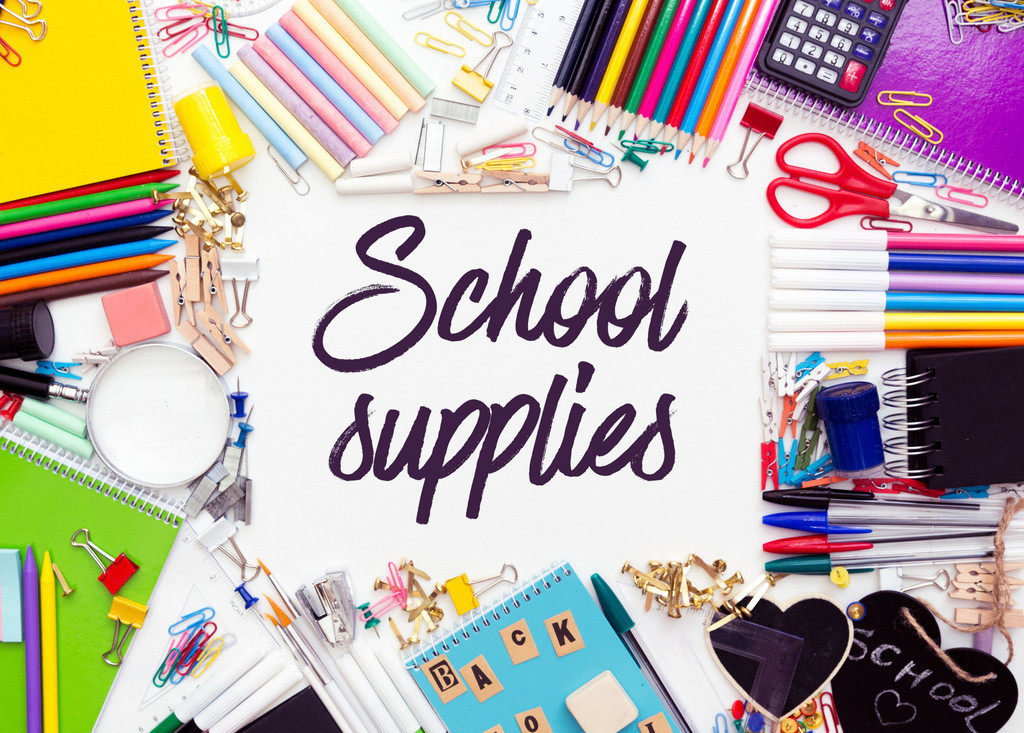 🎨LAST DAY TO VOTE FOR SOPHIE🎨 Today is the last day to vote for Sophie Araque-Liu, a rising senior at Martin County High School, in the 2022 Doodle for Google contest! Let's go #ALLINMartin and help Sophie make it to the top five national finalists! She could potentially win a $30,000 college scholarship AND $50,000 for a new/upgraded computer lab at MCHS! Don't forget, voting ends tonight! To show your support and vote for Sophie, click the link below and search for "Grades 10-12" and then "Florida."
https://doodles.google.com/d4g/vote/


📐MATH REVIEW MONDAY📐 NEW COMPETITION! Paper is upping the game for Math Review Monday! The tutoring company is sponsoring a four-week contest, in which the 6th-12th grade student who uses Paper to assist in answering the most questions will win a $25 Amazon gift card! The contest runs from 7/11 through 8/5. So, let's sharpen those math skills this summer and complete this week's set of Math Review Monday practice problems! Students of all ages within the Martin County School District can participate. Need some help? Elementary students can email the Martin County School District Coordinator of Math, Dr. Paige McMahon, at
mcmahop@martinschools.org
. For middle and high school students, try out the amazing tutors at Paper! Remember, the new four-week contest follows the student who uses Paper to assist in answering the most questions! A new set of questions will be posted here every Monday. Solutions will be posted each Friday. See below for one of the math problems for this week. You can find all the math problems here:
https://bit.ly/3toHO7R
#ALLINMartin👊 #PublicSchoolProud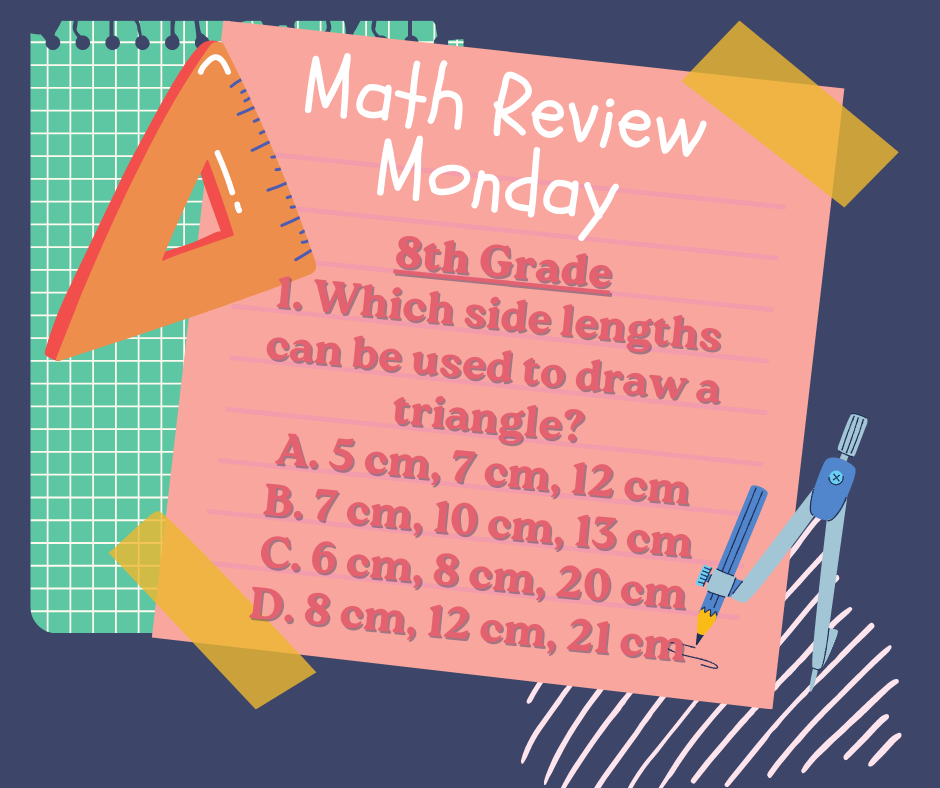 When Jul 16, 2022 7:00 am - Jul 16, 2022 12:00 pm Where PINEWOOD ELEMENTARY 5200 SE Willoughby Blvd, Stuart, FL, US 34997 Please join us in our Annual Pinewood Elementary Beautification Day on July 16th from 7:00am to 12:00pm. We would like to invite students, parents, staff, family, and friends to come together to help beautify our school grounds. A variety of volunteer activities will be available, such as gardening and weeding, clean up and trash collection, painting, etc. Volunteers will be provided with tools and materials, as well as water and snacks. If you have your own please mark your name on and bring! We will meet at the School Office at 7:00am but feel free to come a little later if you want. We will work around the campus from 7am-11am. The clean-up activities will begin at 11am. Kona Ice will be in the parking lot from 10-12pm for volunteers. Please fill out below google form:
https://forms.gle/NQVdhTPmN2d1LLwV8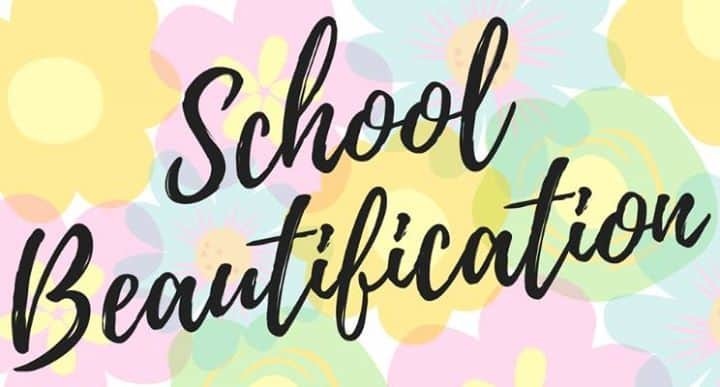 The Florida Department of Education released school and district grades for the 2021-2022 school year today. MCSD earned the highest percentage of "A" rated schools on the Treasure Coast and was just three points shy of earning an "A" district grade in the state accountability system. Five schools ranked among the top 25% of similar schools in the state. Learn more:
https://www.martinschools.org/article/779784
#ALLINMartin👊

✅VOTE FOR SOPHIE✅ One of Martin County School District's very own needs your help to become a national finalist and potentially win big in the Doodle for Google Student Contest! Sophie Araque-Liu, a student at Martin County High School, was recently named the winner for Florida in the 2022 Doodle for Google Student Contest. K-12 students from across the United States had the opportunity to create their own version of the Google logo inspired by the prompt, "I care for myself by..." Sophie's artwork was chosen to represent Florida from thousands of entries. With your vote, she could potentially win a $30,000 college scholarship AND $50,000 for MCHS, plus showcase her amazing artwork to the world! How to vote: head to
https://doodles.google.com/d4g/
between now and 3 a.m. on July 13. Please show your support for Sophie and MCHS by voting and sharing the link with your family and friends. Let's go Sophie! Watch her story:
https://youtu.be/gYt-3i7qp2A
#ALLINMArtin👊 #PublicSchoolProud #DoodleforGoogle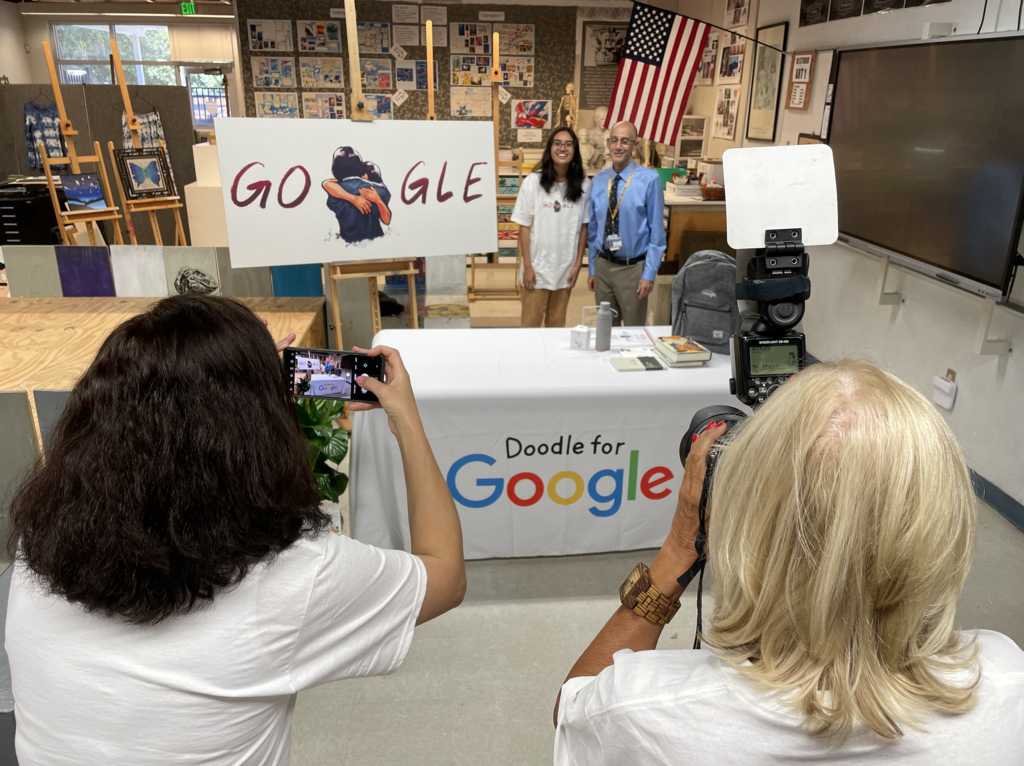 ✅VOTE FOR SOPHIE✅ One of Martin County School District's very own needs your help to become a national finalist and potentially win big in the Doodle for Google Student Contest! Sophie Araque-Liu, a student at Martin County High School, was recently named the winner for Florida in the 2022 Doodle for Google Student Contest. K-12 students from across the United States had the opportunity to create their own version of the Google logo inspired by the prompt, "I care for myself by..." Sophie's artwork was chosen to represent Florida from thousands of entries. With your vote, she could potentially win a $30,000 college scholarship AND $50,000 for MCHS, plus showcase her amazing artwork to the world! How to vote: head to
https://doodles.google.com/d4g/
between now and 3 a.m. on July 13. Please show your support for Sophie and MCHS by voting and sharing the link with your family and friends. Let's go Sophie! Watch her story:
https://youtu.be/gYt-3i7qp2A
#ALLINMArtin👊 #PublicSchoolProud #DoodleforGoogle