Mr. Michael Maine, Executive Director of Principals & Professional Standards, watched as Pinewood Elementary School students participated in their math lessons today. Pursuing our mission of educating all students for success means ensuring all students are engaged in learning! #ALLINMartin👊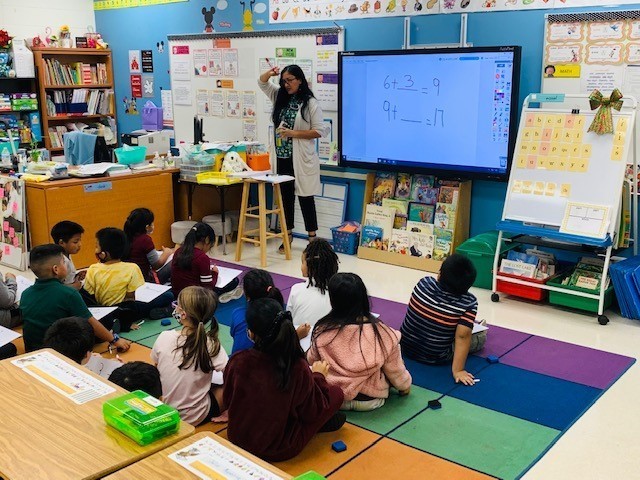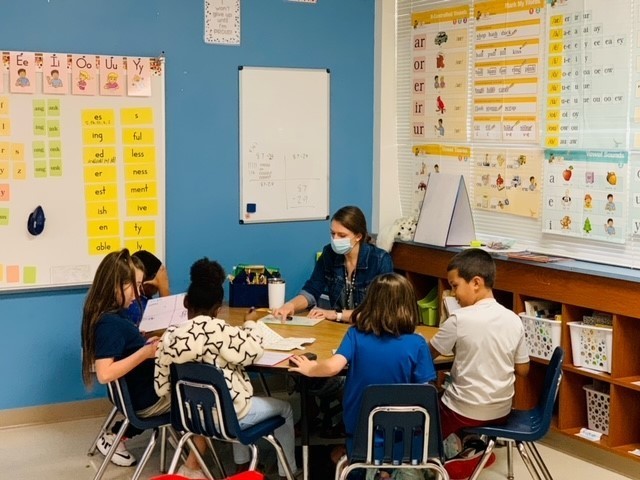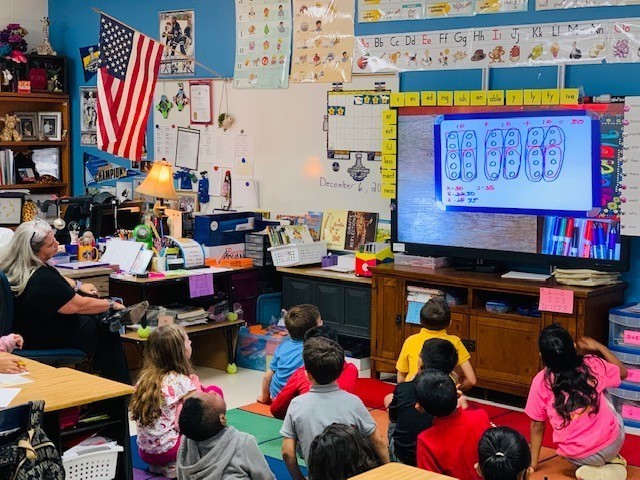 As part of the Martin County School District's commitment to exemplary customer service, Transportation employees participated in customer experience training today. Employees participated in group discussions, hands-on activities and reflections designed to help them achieve the #ALLINMartin👊 standard of excellence each day.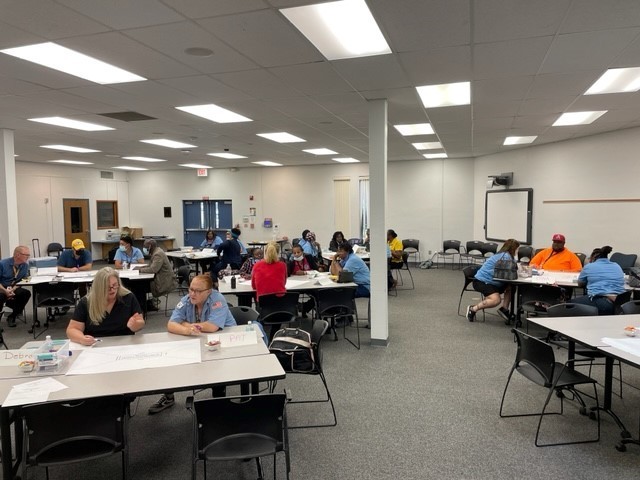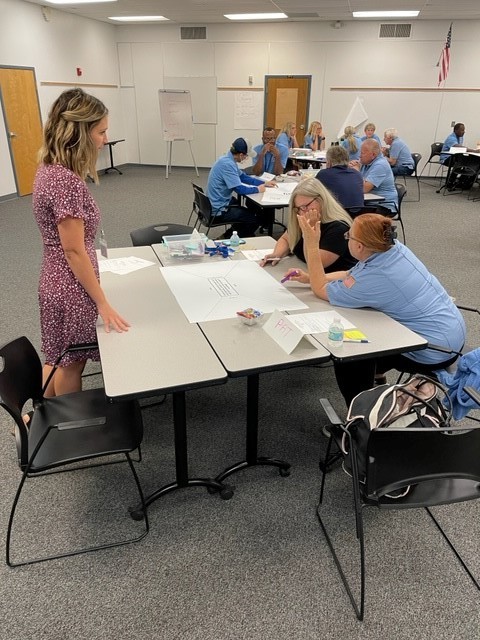 🚗MONDAY MORNINGS WITH MILLAY🚗 Tune in to the WSTU 1450AM Morning Show at 8:00 tomorrow! Superintendent John D. Millay will share the latest news and information from throughout the Martin County School District. #ALLINMartin👊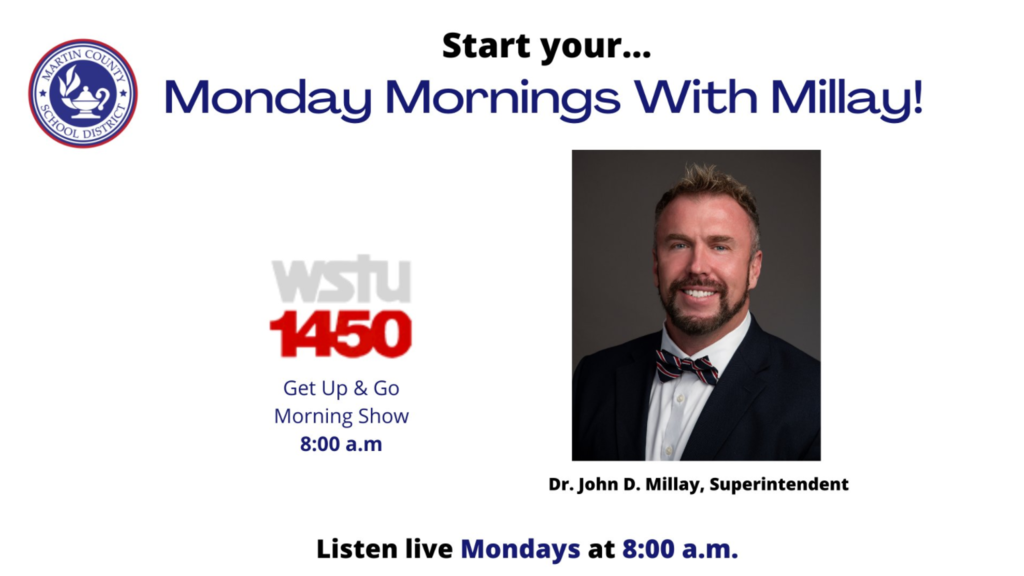 🎓ALUMNI SPOTLIGHT 🎓 Carla Holbrook, a 1994 graduate of South Fork High School, returned to campus to perform for students during lunch sessions yesterday. A member of SGA, band, chorus, and drama while a student at SFHS, Carla has gone on to have great professional success as a musical artist and performer. She has toured the world with many notable music groups, notably serving as the lead vocalist for Grammy-winning artist Salvador Santana (son of Carlos Santana) in the Salvador Santana Band. They toured as the supporting act for Grammy-winning artist Carlos Santana. During the European tour, Carla joined as Carlos Santana's female guest vocalist and continued to share the stage with Santana on many other occasions in California. In between tours, Carla recorded with Salvador Santana and Carlos Santana at Fantasy Studios with famed engineer Stephen Hart (Santana, Green Day, Credence Clearwater Revival, Bill Evans, Journey, Aerosmith. BB King, U2, En Vogue). Carla worked for other studios in the Bay Area as a session vocalist and collaborated with many musicians as well. Since returning to Stuart, Carla has played different venues around Florida, singing with musicians such as Bob Gaffney (Firefall). She has also been involved with several professional theater productions including Little Shop of Horrors (Crystal), Dolly Parton's role in 9 to 5: The Musical (Doralee), Cabaret (sailor), and Gypsy (Louise). The students and staff loved listening to Carla's performance yesterday. #ALLINMartin👊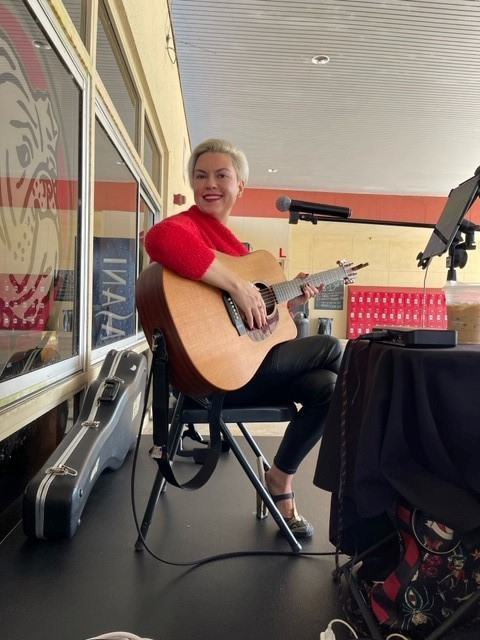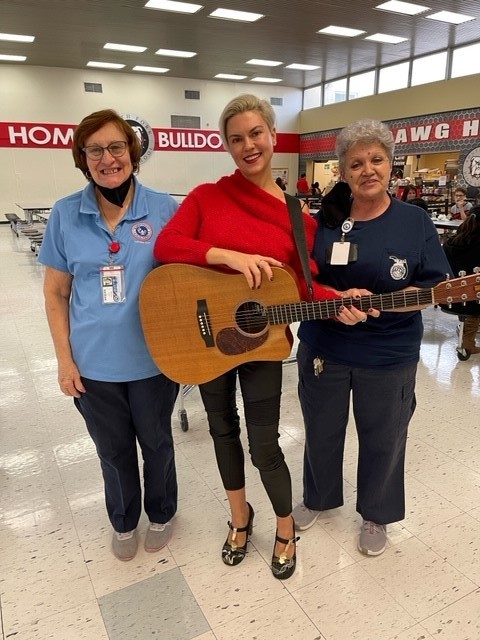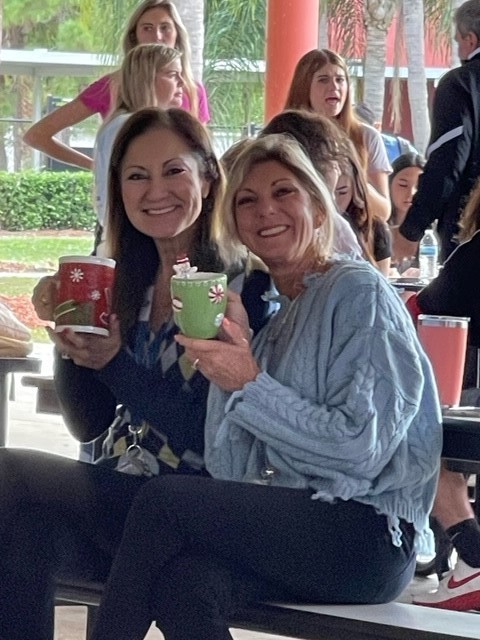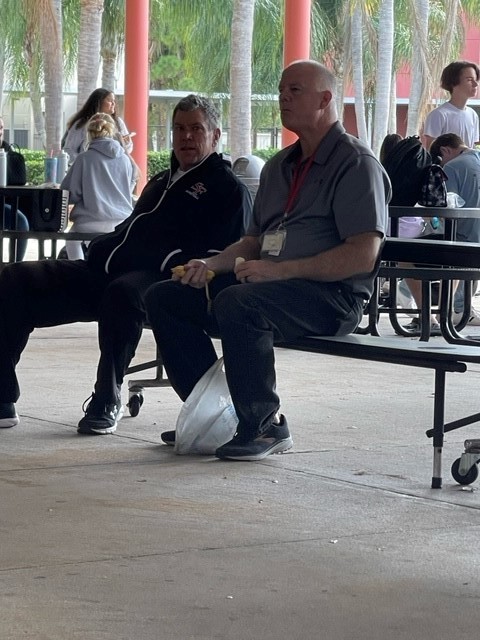 🌲SPIRIT OF THE SEASON 🌲 We are so proud of all of our students and employees who participated in the Stuart Christmas Parade last evening! Congratulations to the following award winners: 🌲Bessey Creek Elementary School - Judges' Choice Award & People's Choice Award 🌲Citrus Grove Elementary School - Musical Award (Small Float) 🌲Indiantown Middle School and Martin County High School- Judges' Choice Award for School Marching Bands #ALLINMartin👊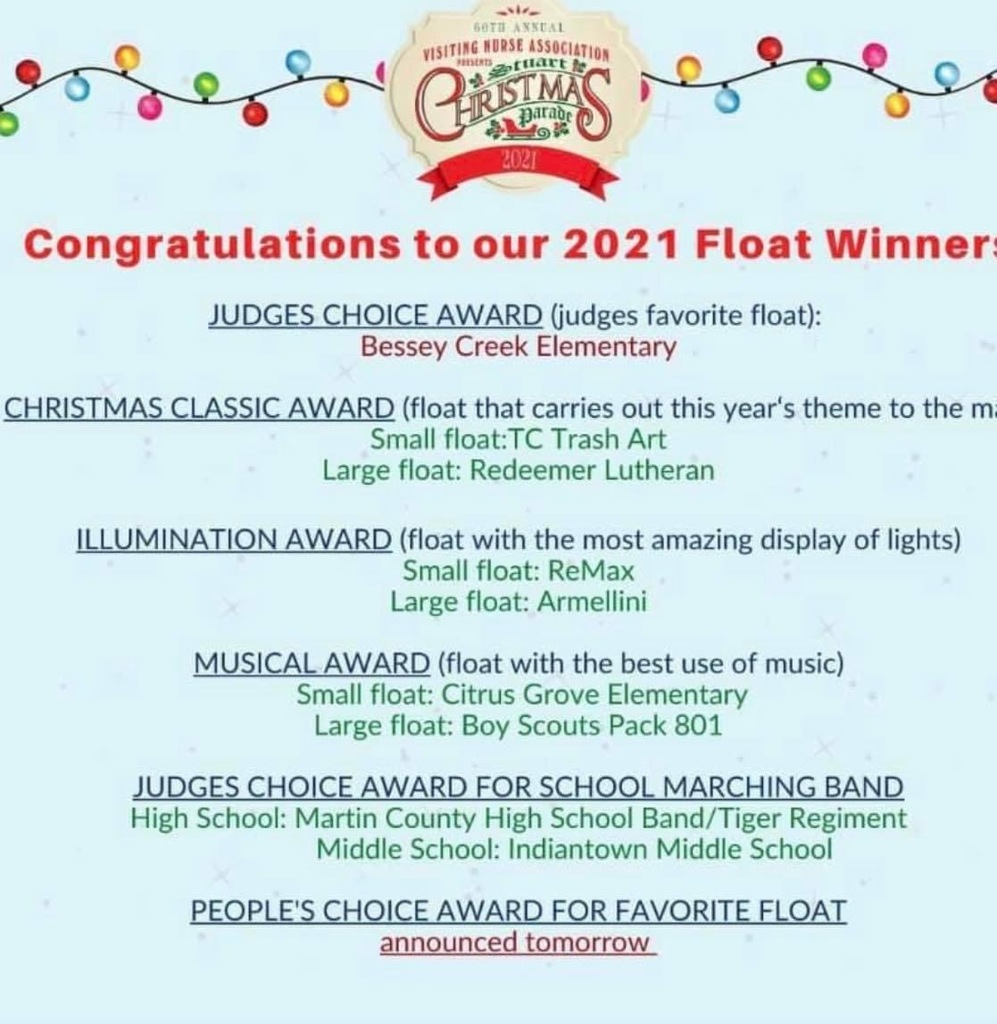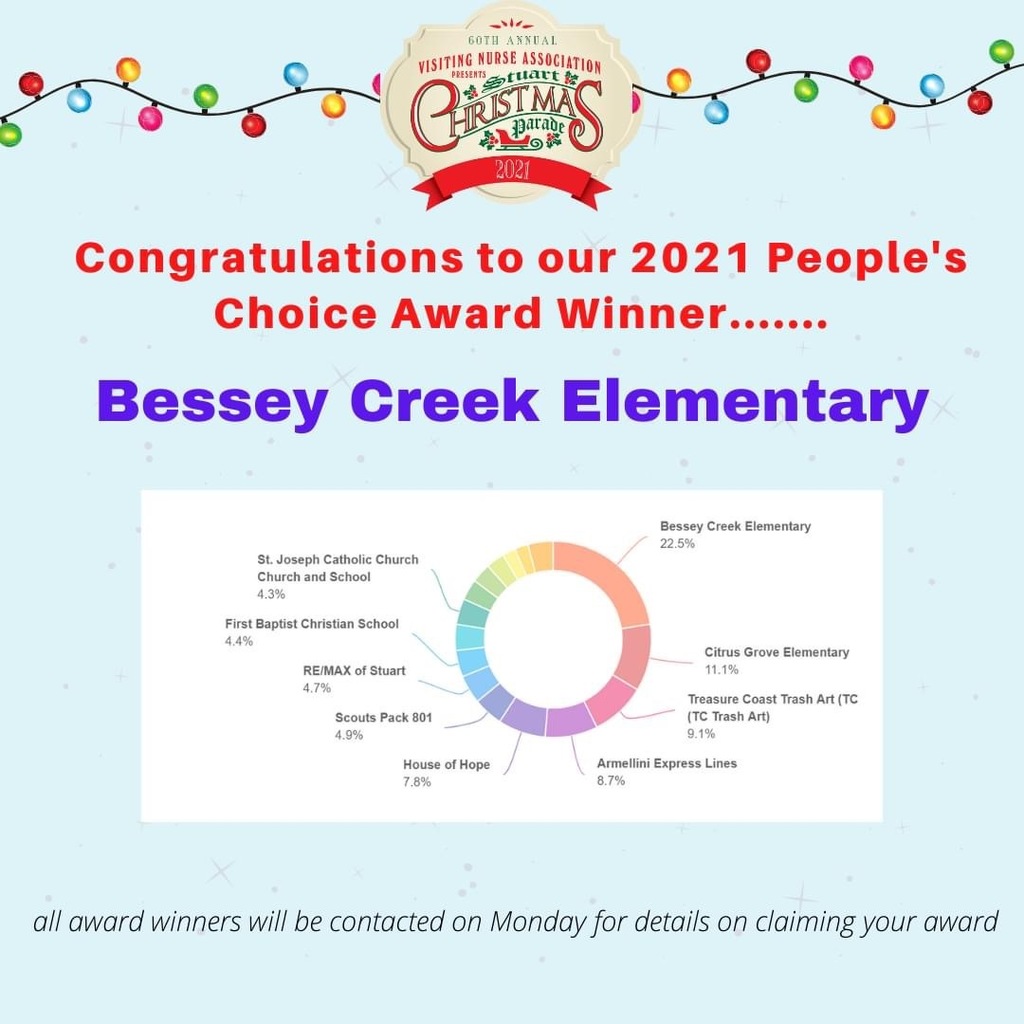 🍎FULL STEAM AHEAD🍎 Students at Warfield Elementary School practiced their ingenuity and engineering skills this week by experimenting with different building materials. They enjoyed using uncooked spaghetti, wood blocks and other manipulatives to build structures! #ALLINMartin 👊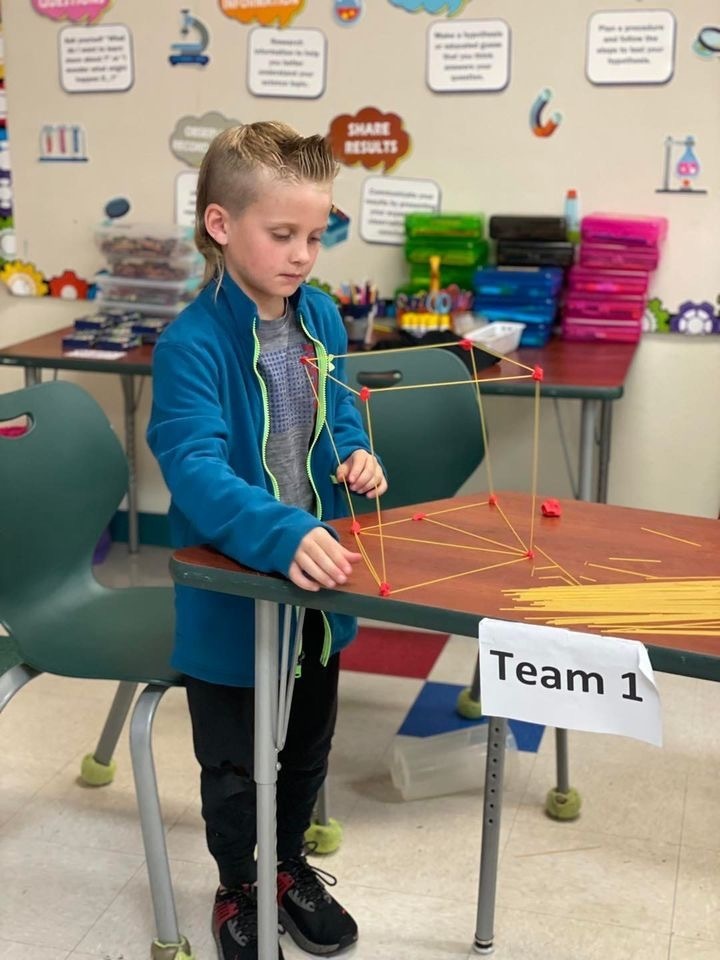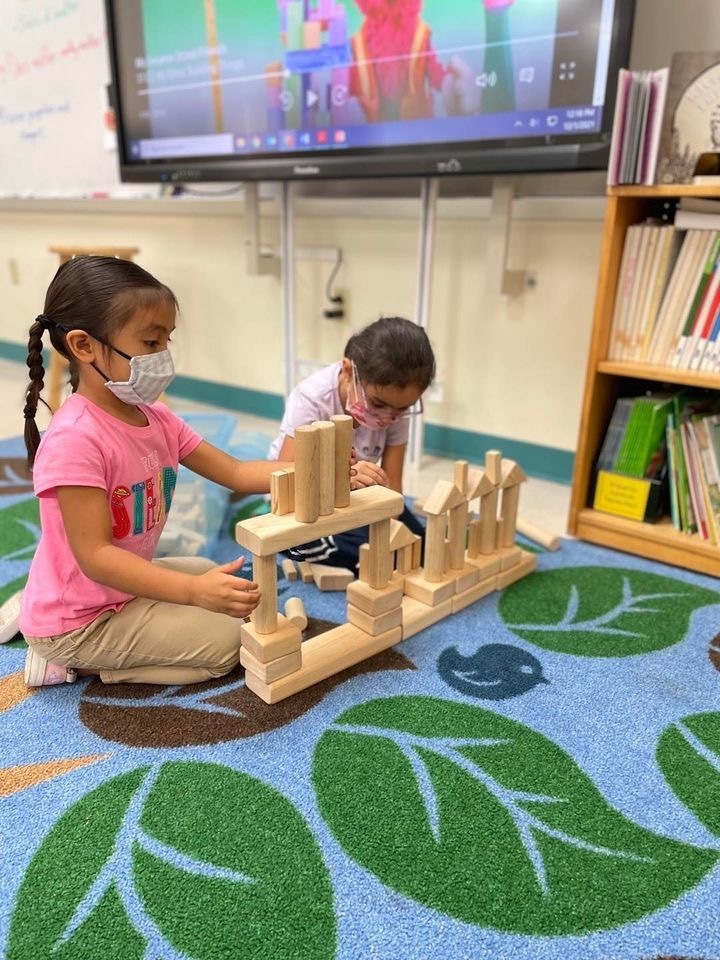 🌲❤️HOLIDAY MIRACLE❤️🌲 Jensen Beach High School Assistant Principal Jaime Thompson's heart dropped when she glanced down at her finger recently and noticed the diamond from her engagement ring was missing. "My heart dropped," she said. "This is something you think you're going to leave your children one day. It's going to be a part of my family forever. I just froze and sat there, thinking 'oh no, maybe if I don't move; it's right here'." Just as she began to lose hope, custodian Paul Orlik came through with a huge holiday miracle. Watch CBS12's exclusive story:
https://cbs12.com/news/local/holiday-miracle-custodian-finds-assistant-principals-missing-wedding-diamond
#ALLINMartin👊

🍎MARTIN MINUTES WITH MILLAY🍎 Did you catch Superintendent John D. Millay's appearance on the WSTU 1450 AM Morning Show this week? Catch up on the latest MCSD news by clicking the link below! Dr. Millay's segment begins at the 2:01:47 mark.
https://www.podbean.com/ew/pb-eddsm-11428d9
#ALLINMartin👊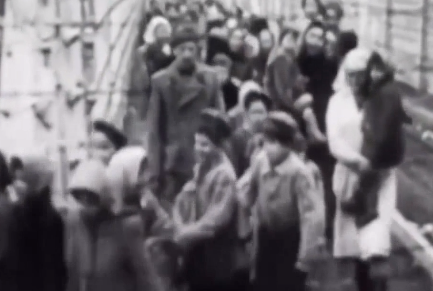 📚THANKFUL FOR BOOKS📚 Port Salerno Elementary School held its Thanksgiving book exchange for kindergarten students last week. The event was made possible through a partnership with the Pew Foundation. "This partnership has provided our students with access to high-quality, engaging texts," Interim Principal Lauren Gifford shared. "The students' smiles, squeals and pure delight were heartwarming." #ALLINMartin👊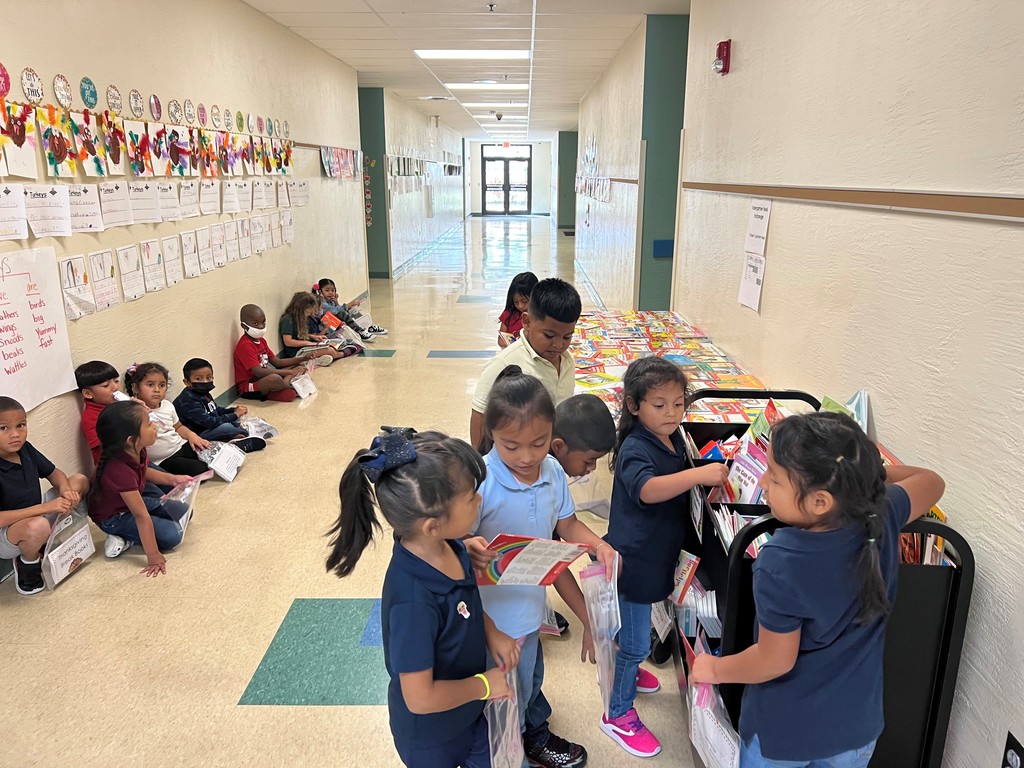 ⛄CHILLWORTHY RESULTS⛄ Data informs our work here in the Martin County School District, and Port Salerno Elementary School has taken this commitment to the next level by displaying its latest English Language Arts (ELA) data for all to see. 📷: Michael Maine, Executive Director of Principals & Professional Standards #ALLINMartin👊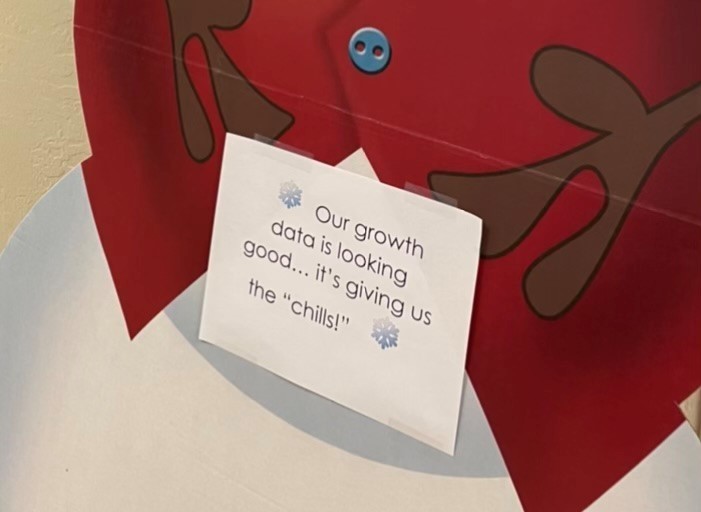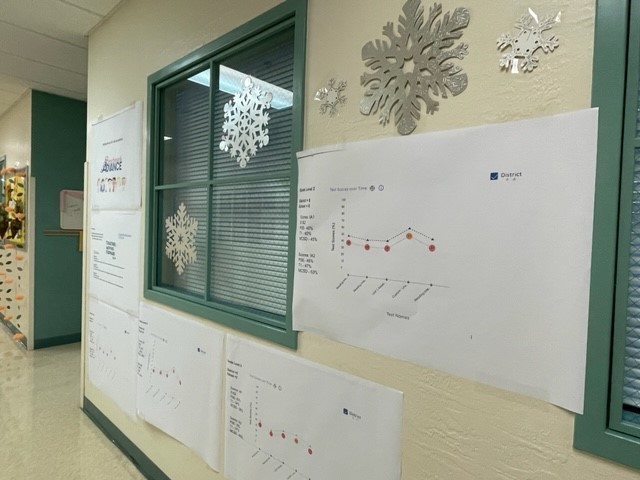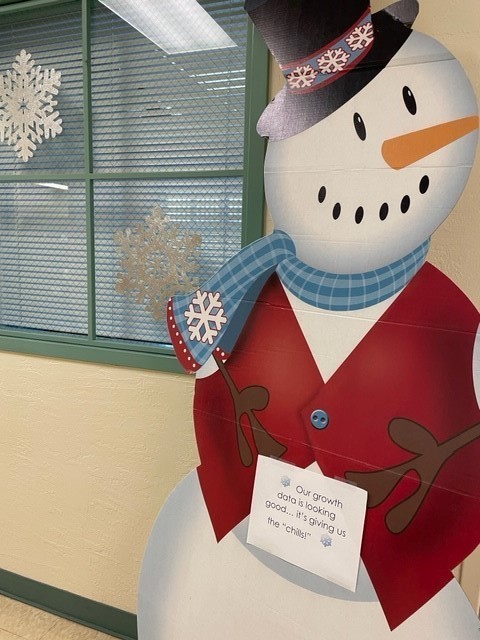 🍎DISTRICT SETS DATES FOR STUDENTS TO RECEIVE REQUIRED FIRST AID, CPR INSTRUCTION🍎 A law passed earlier this year requires Florida school districts to provide 9th and 11th graders with basic training in first aid, including CPR instruction. The District has adopted a training schedule to ensure all freshmen and juniors receive the required instruction. Read more:
https://www.martinschools.org/article/580547
#ALLINMartin👊

🍎EXPLORE MY FUTURE EVENT SIGN-UP🍎 The Martin County School District is partnering with our local Council of Chambers to allow our 8th graders to participate in the first "Explore My Future" event. This event will allow students to explore career opportunities offered by local businesses and organizations, which will hopefully give them an idea of what types of Career & Technical Education (CTE) programs they might want to pursue in high school. Please click the link below if you or your business/organization are interested in participating in this career exploration experience with our students.
https://docs.google.com/forms/d/e/1FAIpQLSdDFHEF9rQuxLT3vahYG-gM8NLRwQh6FhG81zozv3hT6LH1pg/viewform
#ALLINMartin👊

🏈CELEBRATING VICTORY🏈 Bleacher Report captured Martin County High School alum George Johnson celebrating the University of Michigan's rivalry victory over Ohio State University on Saturday. George and the Wolverines will take on the University of Iowa in the Big Ten championship game this weekend! #ALLINMartin👊

We wish all celebrating families peace, love and joy this Hanukkah season! #ALLINMartin👊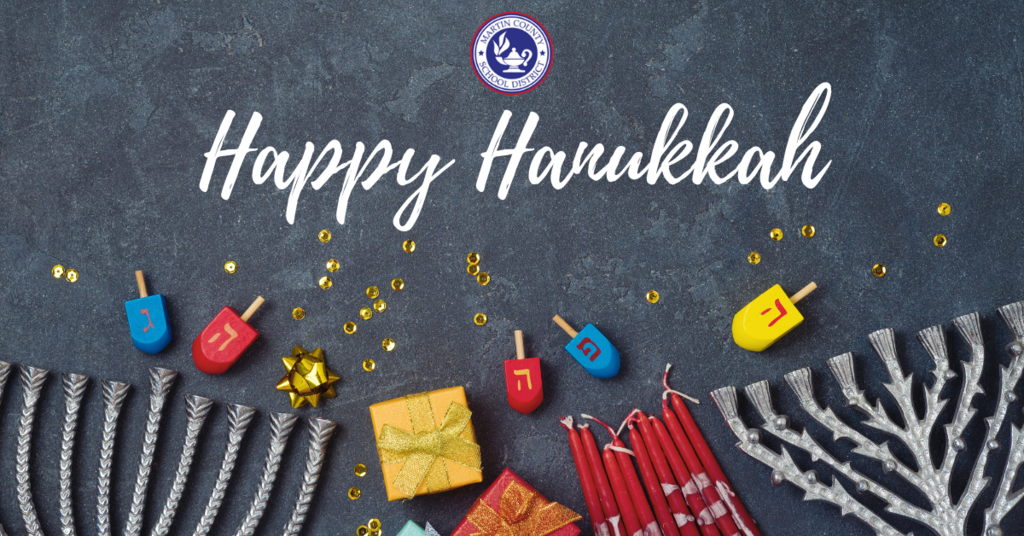 🚗MONDAY MORNINGS WITH MILLAY🚗 Tune in to the WSTU 1450AM Morning Show at 8:00 tomorrow! Superintendent John D. Millay will share the latest news and information from throughout the Martin County School District. #ALLINMartin👊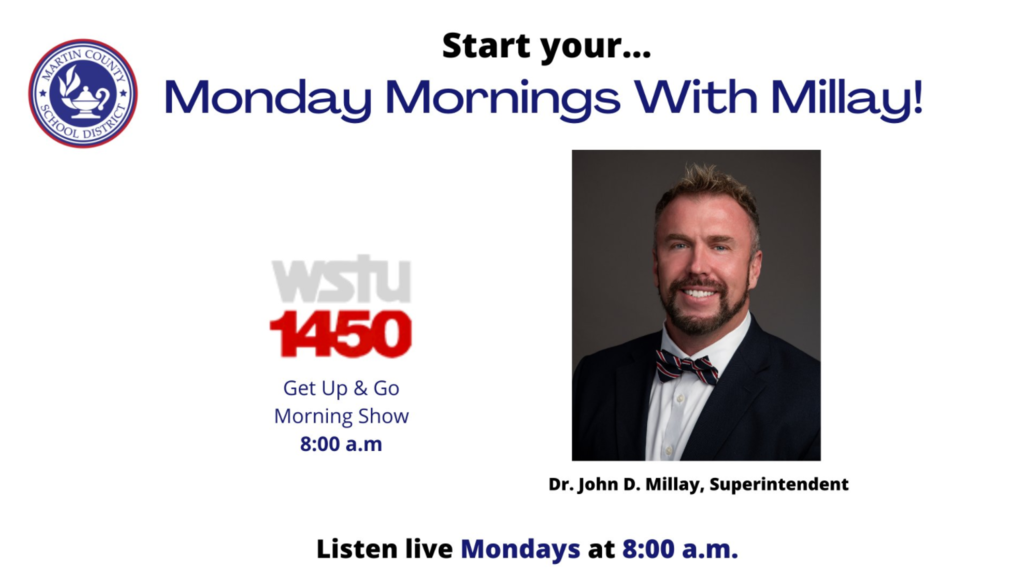 🦃THANKSGIVING COUNTDOWN🦃 Today's second story is number 1️⃣ on our list. In May 2021, the Martin County School District celebrated the Class of 2021. Check out these points of pride for graduating seniors from Jensen Beach High School, Martin County High School and South Fork High School! #ALLINMartin👊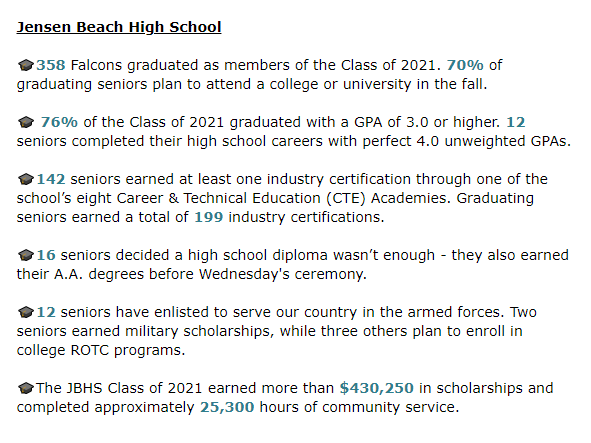 🦃 MARTIN MOMENTS OF GRATITUDE: THANKSGIVING COUNTDOWN🦃 Today's first story is number 2️⃣ on our list. The Martin County School District earned a graduation rate of 90.2% during the 2019-2020 school year according to data released in January 2021 by the Florida Department of Education The graduation rate for the three traditional, District-operated high schools increased to 95.3% during the same time period, a 1.7 percentage point increase over the rate in the 2018-2019 school year and a 5.3 percentage point increase above the state's overall graduation rate of 90%. "In our mission of educating all students for success, we always begin with the end in mind," Superintendent John D. Millay shared. "We remain committed to providing each student with the effective instruction and learning opportunities he or she needs to achieve the goal of high school graduation. While we still have work to do to ensure all of our students become graduates, I remain confident that we are headed in the right direction. I am extremely proud of our students, faculty, staff and families for their hard work and commitment to achieving success." 2019-2020 graduation rates for Martin County schools are as follows: 🎓Clark Advanced Learning Center - 100% 🎓Jensen Beach High School - 95.1% 🎓Martin County High School - 94.5% 🎓South Fork High School - 96.5% #ALLINMartin👊

🦃 MARTIN MOMENTS OF GRATITUDE: THANKSGIVING COUNTDOWN🦃 Today's second story is number 3️⃣ on our list. In October 2021, the Martin County School District was named an Academically High-Performing School District by the Florida Department of Education for the third consecutive year. The District is one of just 16 school districts - and the only district on the Treasure Coast - to earn the prestigious award for the 2020-2021 school year. Read more:
https://www.martinschools.org/article/566581
#ALLINMartin👊