🧪🔬OH. WHAT. WONDER! 🧪🔬 First-graders in Ms. Leslie's class at J.D. Parker Elementary School had a blast growing their very own monsters as part of a science lesson this week! #ALLINMartin👊 #PublicSchoolProud #MCSDTheRippleEffect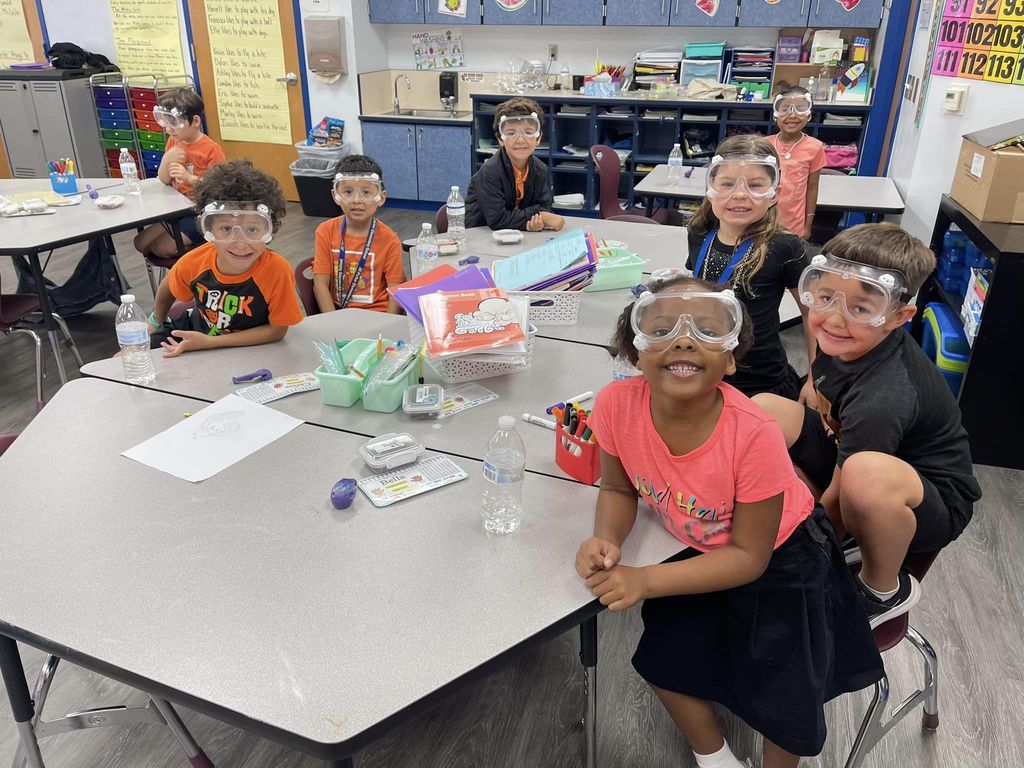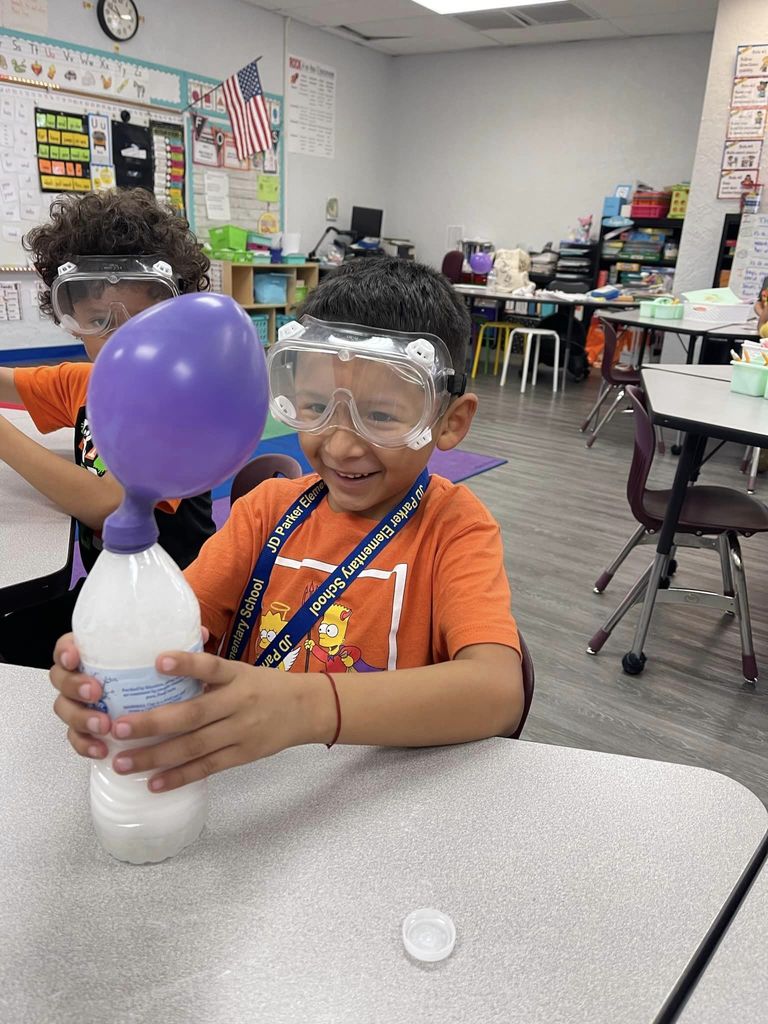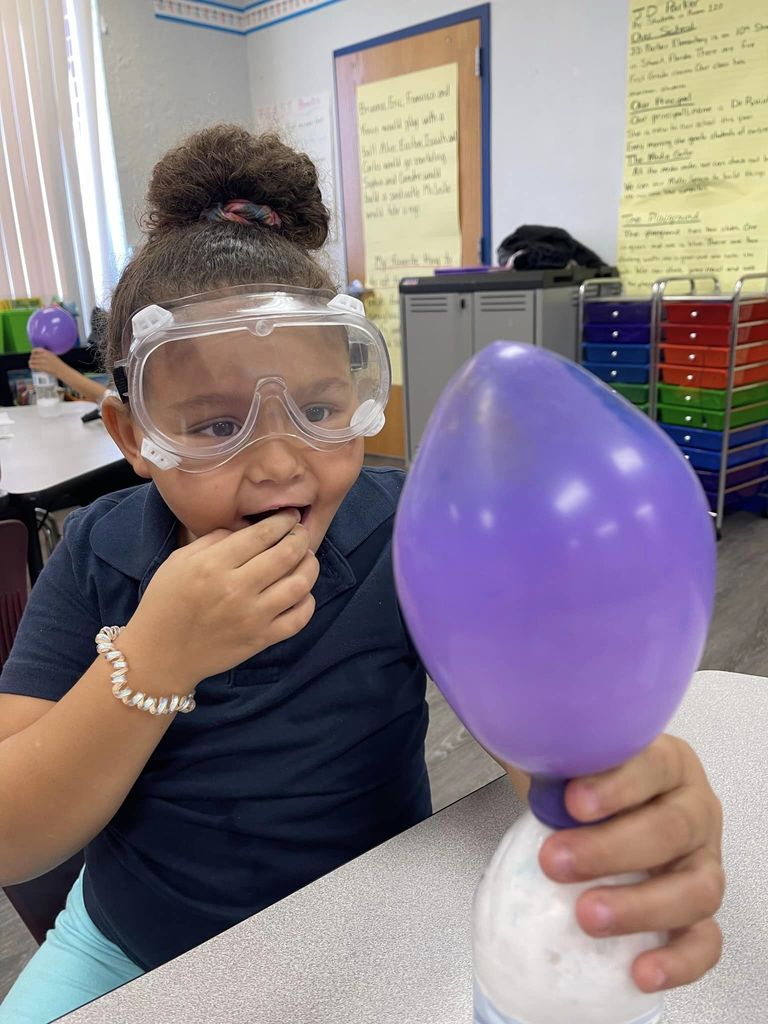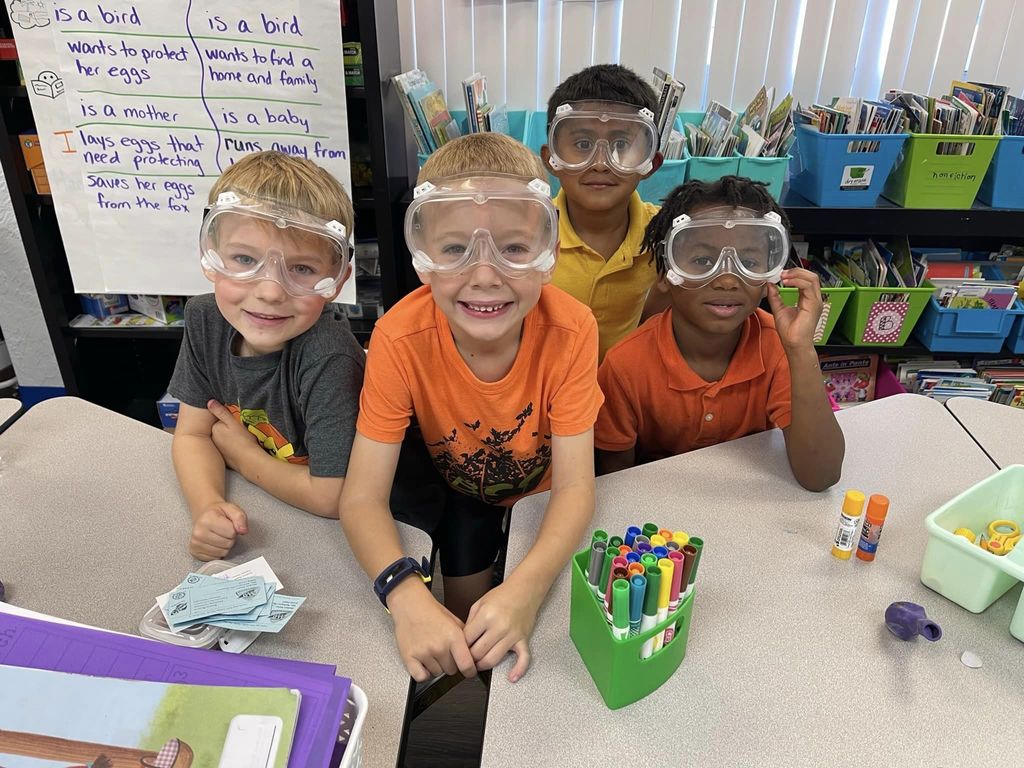 💖BREAST CANCER AWARENESS💖 The Jensen Beach High School Falcon Family recently dressed for #Pinktober to support breast cancer awareness. The Falcons also dressed in pink to help raise money for the Cradle Cancer Foundation, which supports Martin County School District staff when they or a family member are diagnosed with cancer. #ALLINMartin👊 #MCSDTheRippleEffect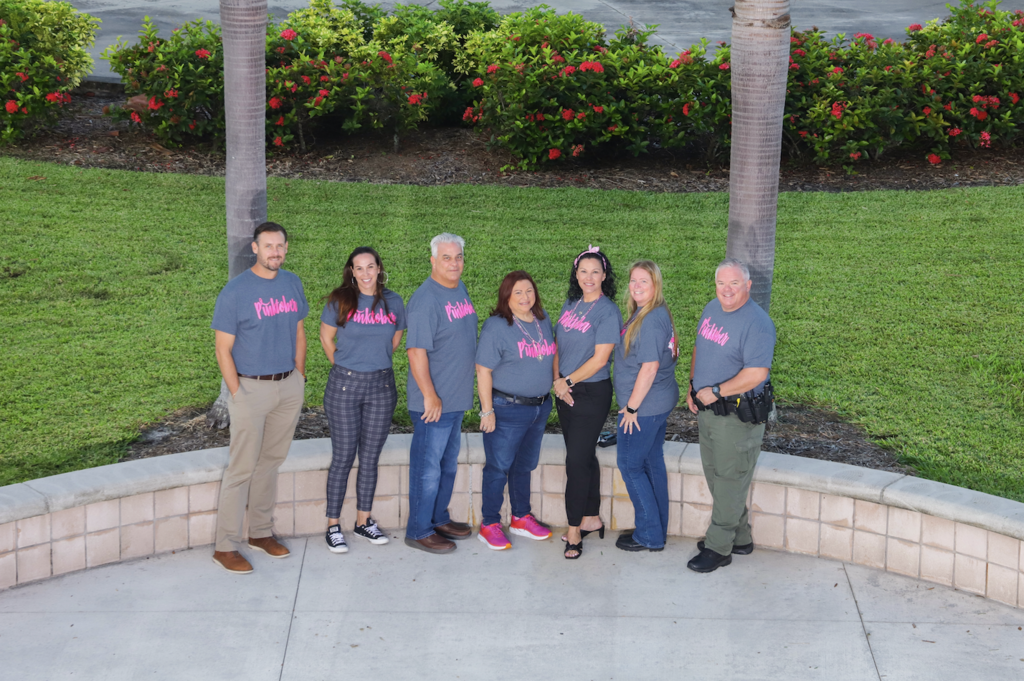 🍎EDUCATING ALL STUDENTS FOR SUCCESS🍎 Middle school conferences will be held Thursday evening at Dr. David L. Anderson Middle School, Hidden Oaks Middle School, Indiantown Middle School, Murray Middle School and Stuart Middle School. Parents/caregivers wishing to meet with teachers should review the scheduling instructions that have been released by their child's school. #ALLINMartin👊 #PublicSchoolProud #MCSDTheRippleEffect

🎃GOULASH, BONES AND SPOOKY TREATS...OH MY🎃 Thanks to our Human Resources team, it was a very spooky and delicious day at the Martin County School District Central Office! #ALLINMartin👊 #PublicSchoolProud #MCSDTheRippleEffect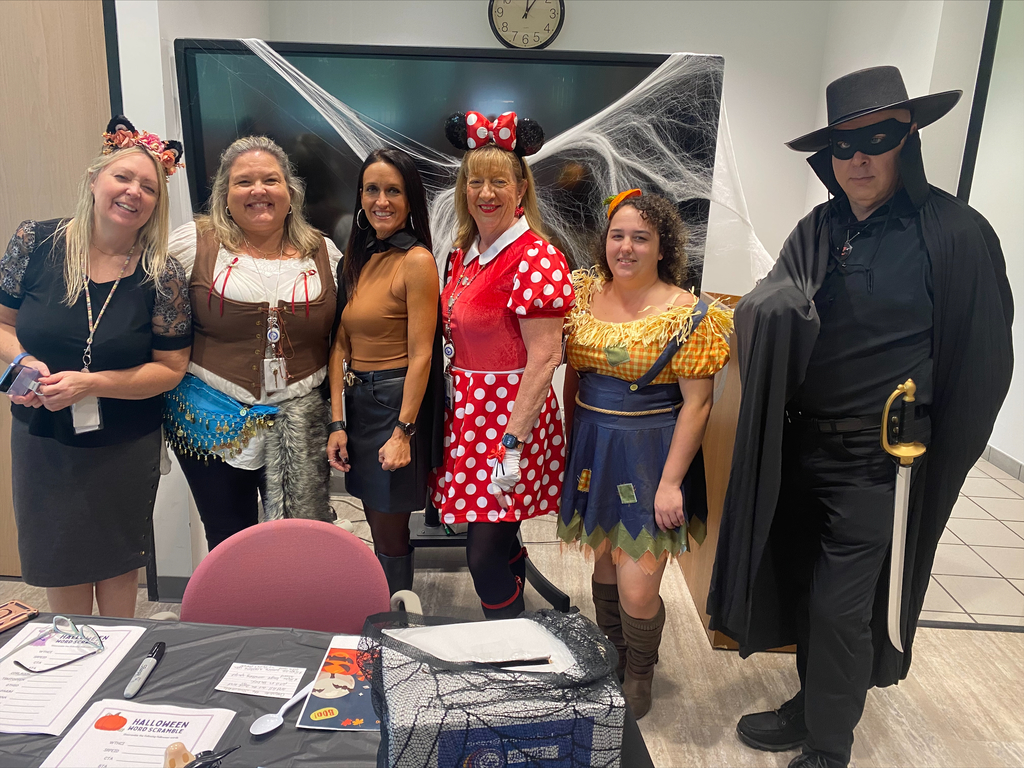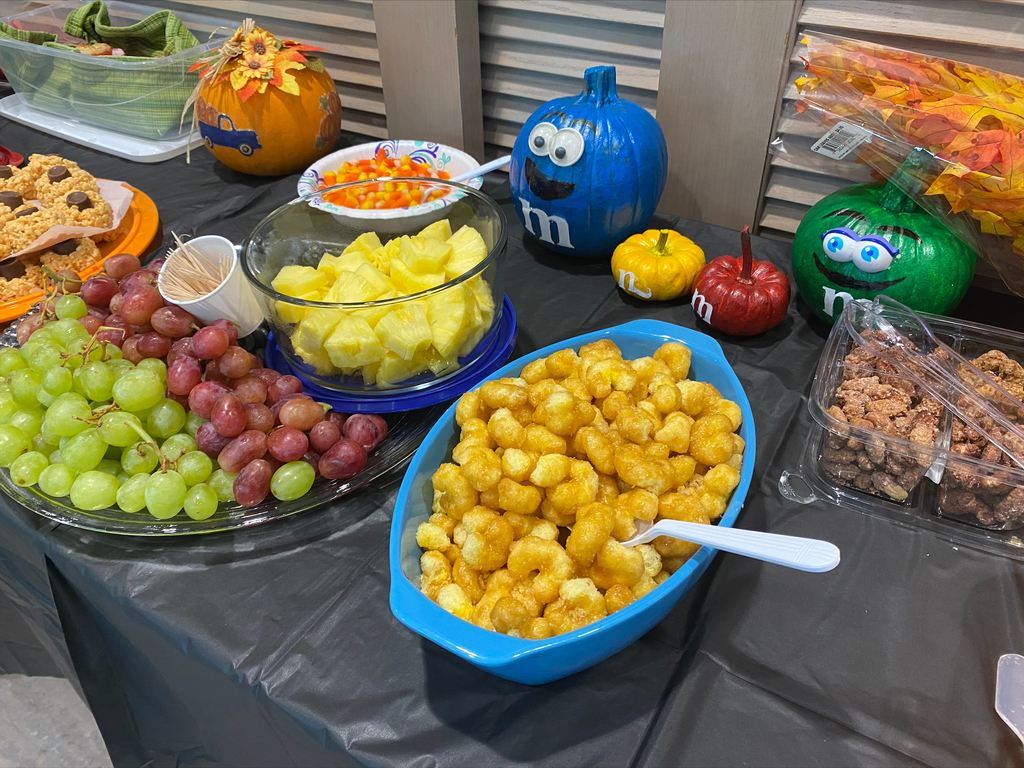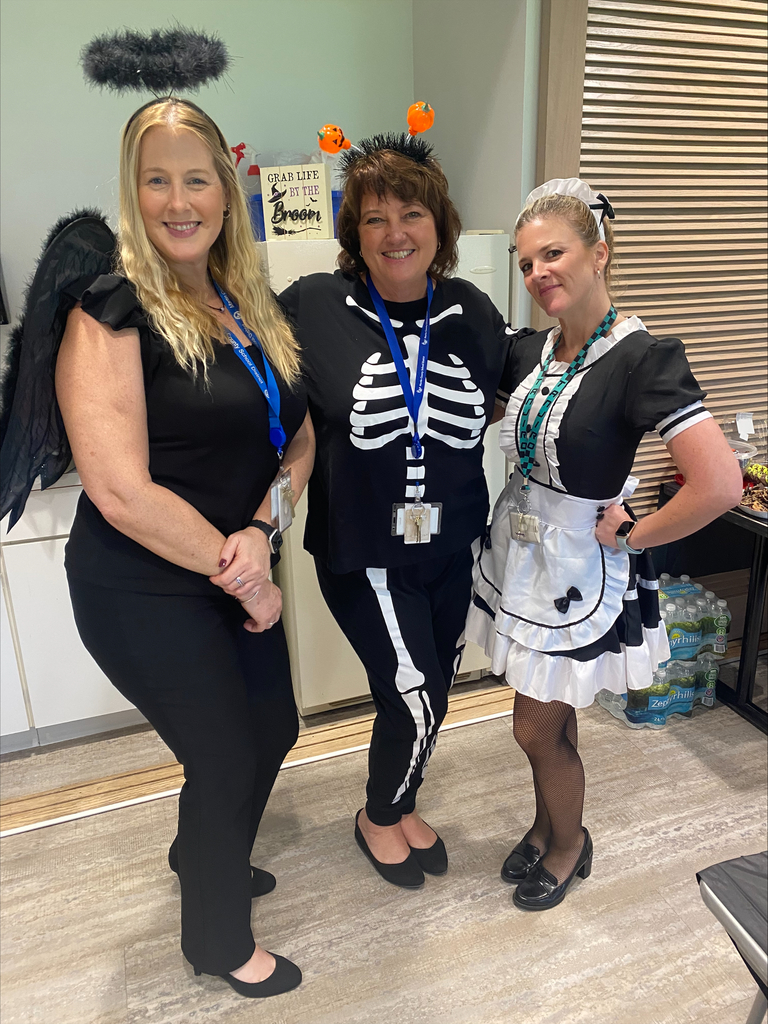 Heigh-Ho, Heigh-Ho, it's off to work we go this Halloween ⛏️ With a smile and a song, life is just like a bright sunny day over at Felix A. Williams Elementary with the admin team as Snow White, the seven dwarfs, Prince Charming and the Evil Queen 🍎 👑7️⃣ #ALLINMartin👊 #PublicSchoolProud #MCSDTheRippleEffect

🎃HOWLING GOOD TIME 🎃 Our District Office team enjoyed a spooky shindig today! A potluck lunch and costume contest had us feeling frightfully festive. 😜 🧙‍♀️ 👻 🍁 🎃 #ALLINMartin👊 #PublicSchoolProud #MCSDTheRippleEffect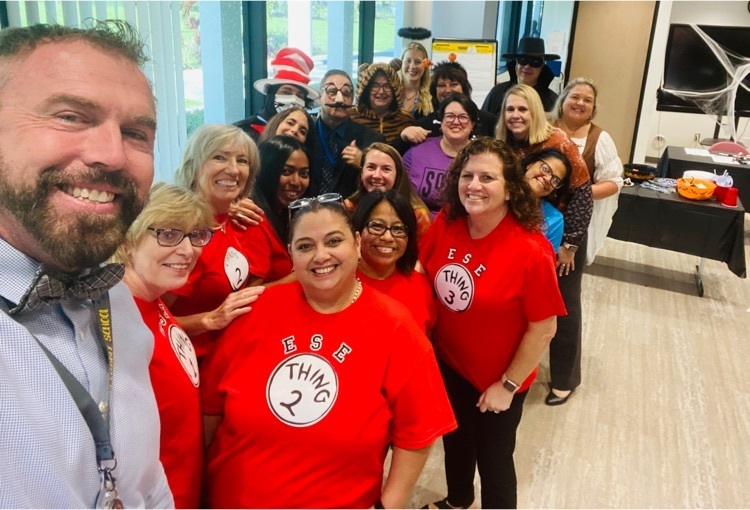 🎃👻🍂SPOOKY EATS & TREATS🎃👻🍂 Year after year, our Food & Nutrition Services Department knocks it out of the park with a ghoulishly grand Halloween menu! #ALLINMartin👊 #PublicSchoolProud #MCSDTheRippleEffect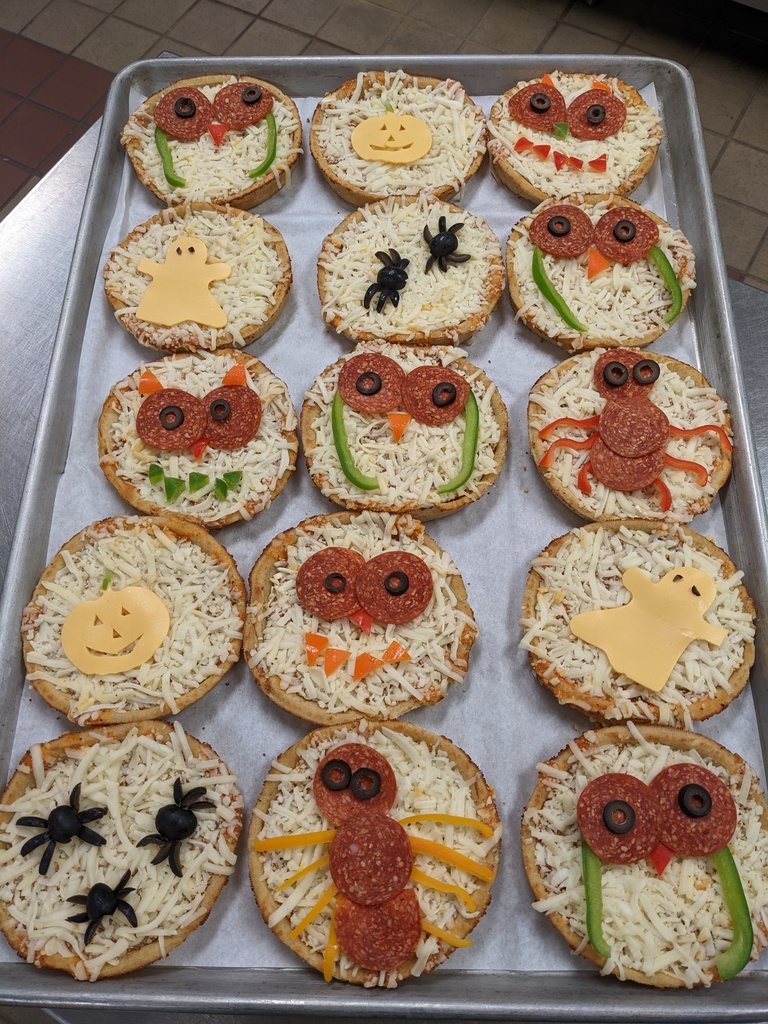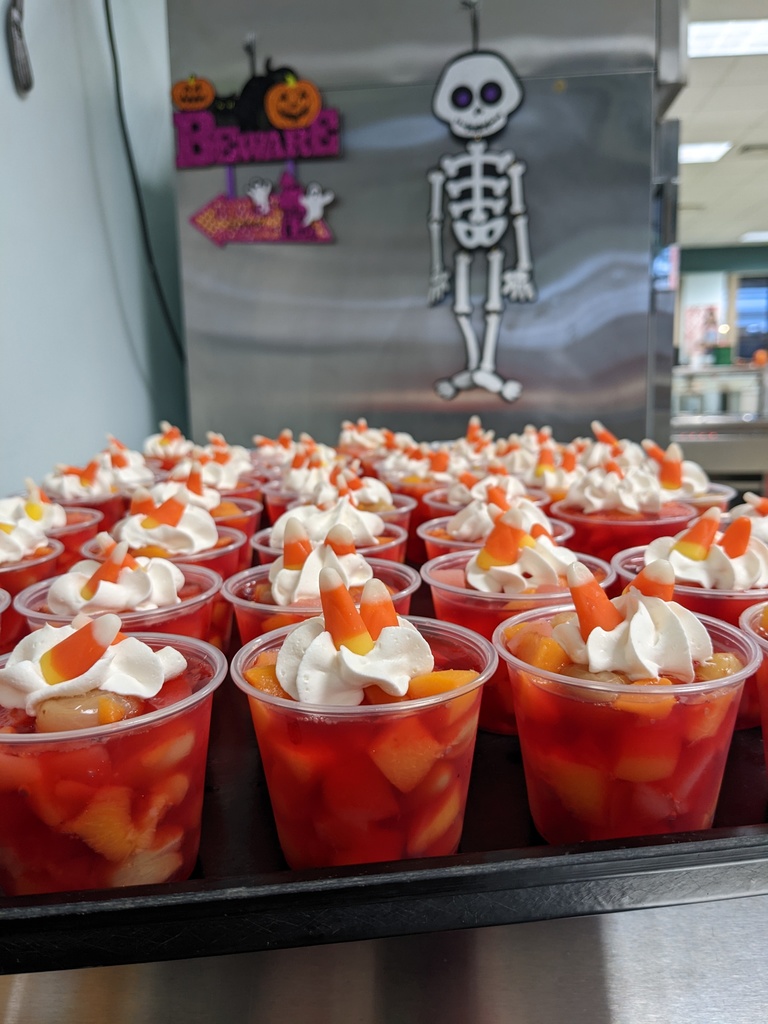 🍎EDUCATING ALL STUDENTS FOR SUCCESS🍎 High school conferences will be held Wednesday evening at Jensen Beach High School, Martin County High School and South Fork High School. Parents/caregivers wishing to meet with teachers should review the scheduling instructions that have been released by their child's school. #ALLINMartin👊 #PublicSchoolProud #MCSDTheRippleEffect

🍎EARLY RELEASE DAY🍎 Just a reminder, families - today is an early release day. Students will be dismissed two hours earlier than normal. View our complete school calendar:
https://www.martinschools.org/page/calendars
#ALLINMartin👊 #PublicSchoolProud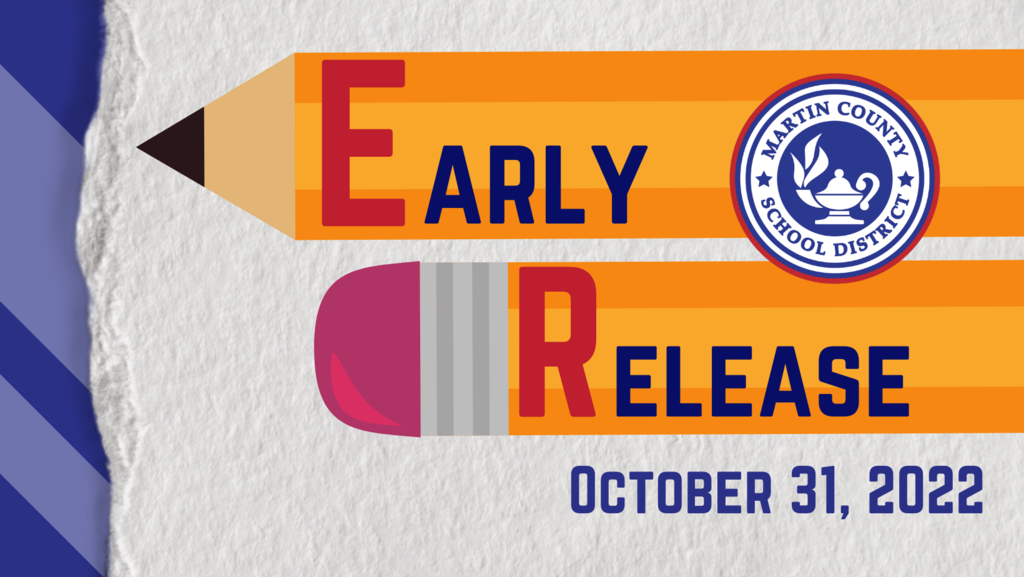 🚗MONDAY MORNINGS WITH MILLAY🚗 Start your day by catching up on all things MCSD with Dr. Millay! Tune in to the WSTU 1450 AM Morning Show tomorrow at 8! #ALLINMartin👊 #PublicSchoolProud #MCSDTheRippleEffect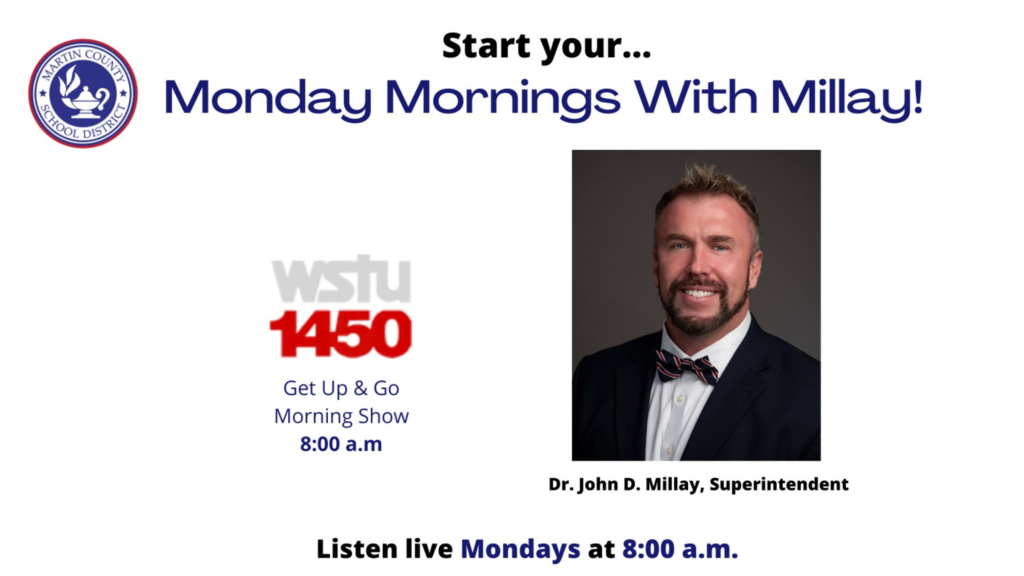 📲STAYING CONNECTED📲 If you didn't receive the latest edition of Martin Moments in your inbox last week, you're missing out! Click the link below to catch up on the latest Martin County School District news and information. Don't forget to subscribe!
https://conta.cc/3NiY6rq
#ALLINMartin👊 #PublicSchoolProud #MCSDTheRippleEffect


🌎IMMERSING, LEARNING, CONNECTING🌎 What better way to learn a language than immersing yourself in it? That's exactly what Ms. Meza's Spanish students and Ms. Hill's ELL students at South Fork High School are doing! This beautiful strategy encourages students to practice inclusion, immersion, and fluency development. "Both teachers are AMAZING. The love that comes from their classrooms is palpable. We are blessed to have these two teachers as South Fork Bulldogs!"-- Dr. Tim Aitken, South Fork High School Principal. #ALLINMartin #PublicSchoolProud #MCSDTheRippleEffect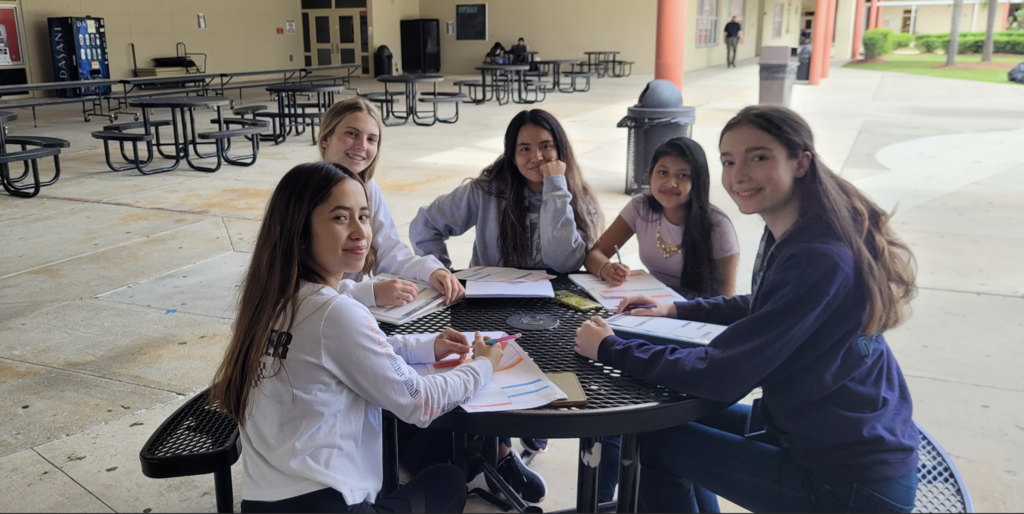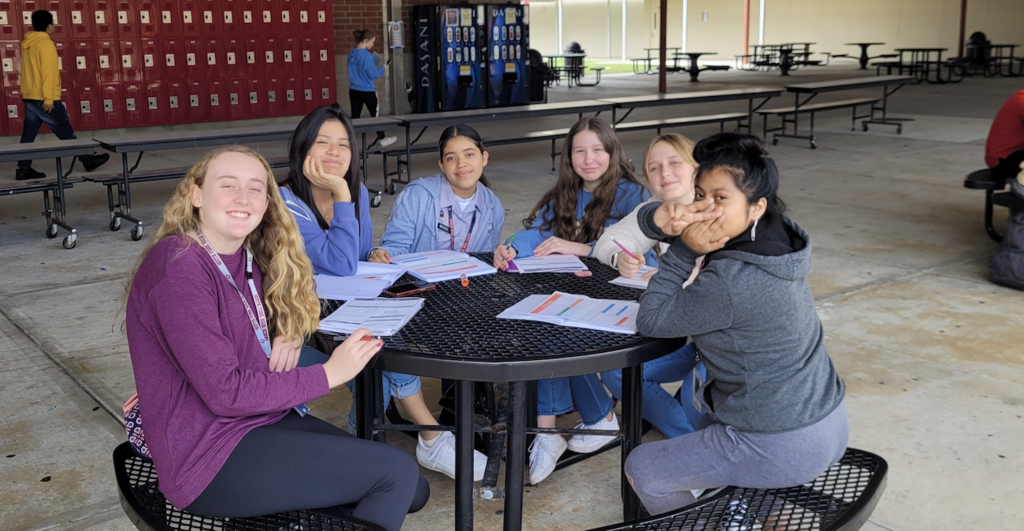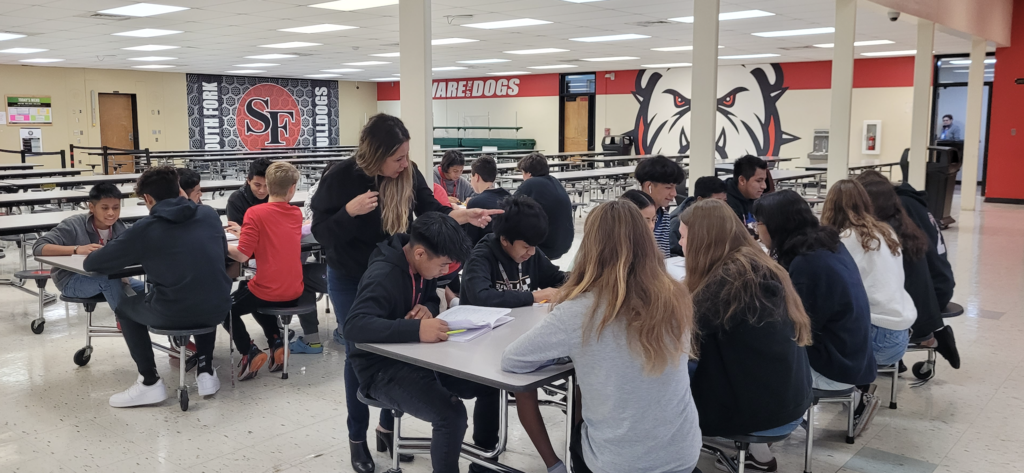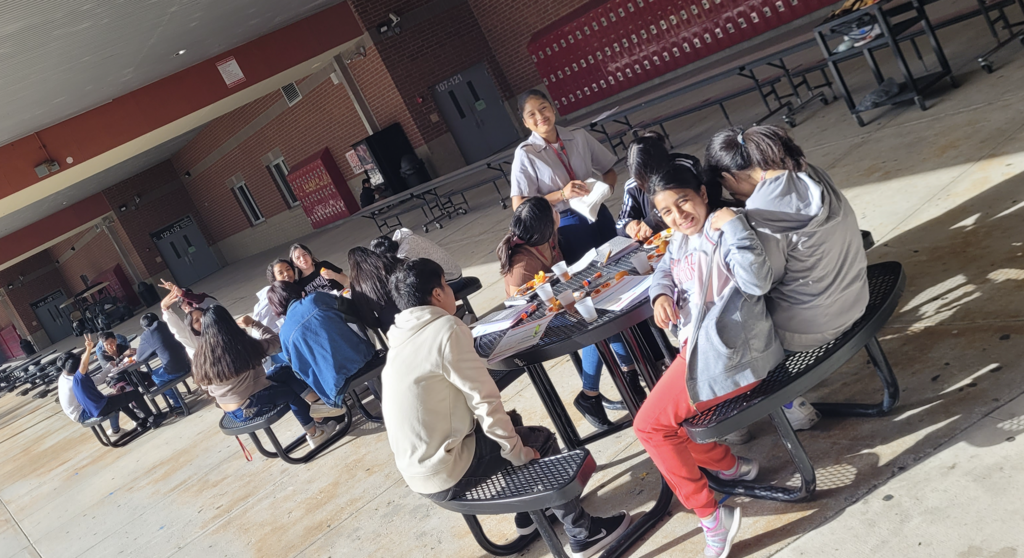 🎃TRICK-OR-TREATING FOR ALL🎃 Staff and students at Willoughby Learning Center recently treated some of their neighbors at Pinewood Elementary to an inclusive trick-or-treat hallway parade! A lot of hard work, time, donations, and great decorating skills brought the event together and the results were worth it! There were smiles on so many faces as the students interacted with each other. At Willoughby Learning Center, leaders and community volunteers are being created, and it shows with such a successful and inclusive event! #ALLINMartin👊 #MCSDTheRippleEffect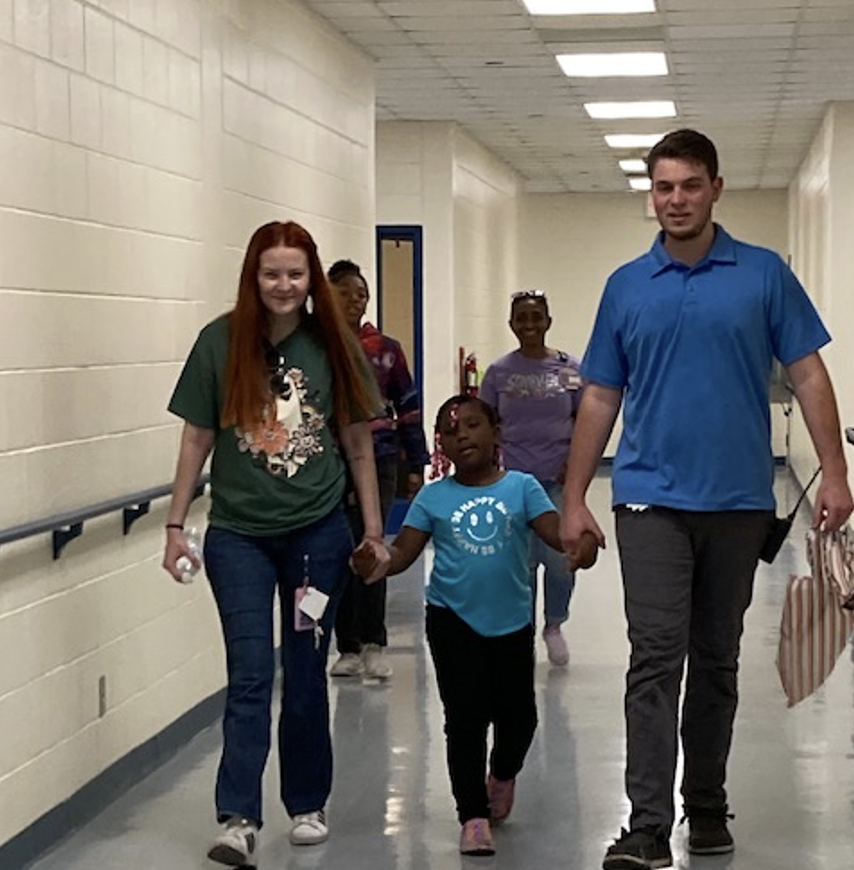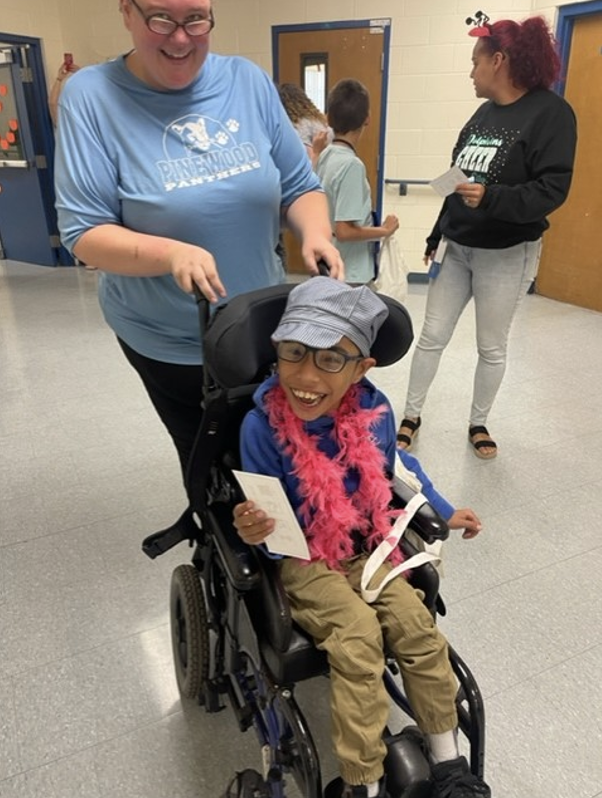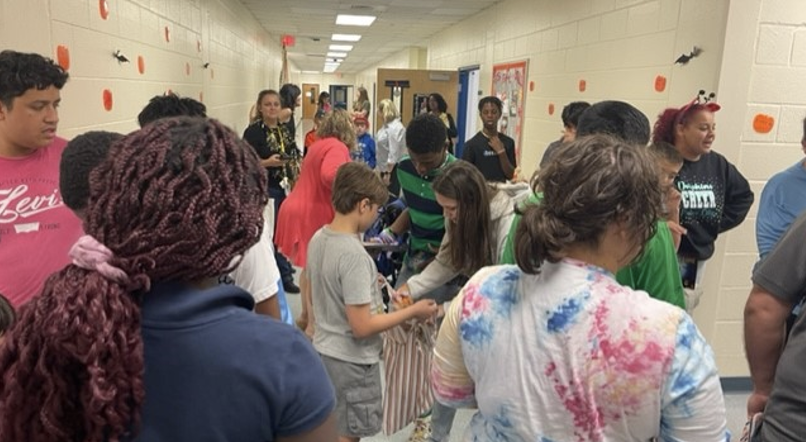 🐢BREAKING NEWS🐢 This just in...a name has been chosen for the newest loggerhead hatchling at the Environmental Studies Council Center! Now introducing...Coral! Congratulations to Mrs. Carbaugh's Kindergarten Class at Palm City Elementary School for naming the newest addition at the one-of-a-kind ESC! Coral was hatched on July 11, 2022. She is a loggerhead sea turtle that is part of a hatching study with Florida Atlantic University. Coral will not only be able to provide invaluable knowledge for FAU, but also for Martin County School District students for the next few years! Welcome to the family, Coral 🐢 #ALLINMartin👊 #MCSDTheRippleEffect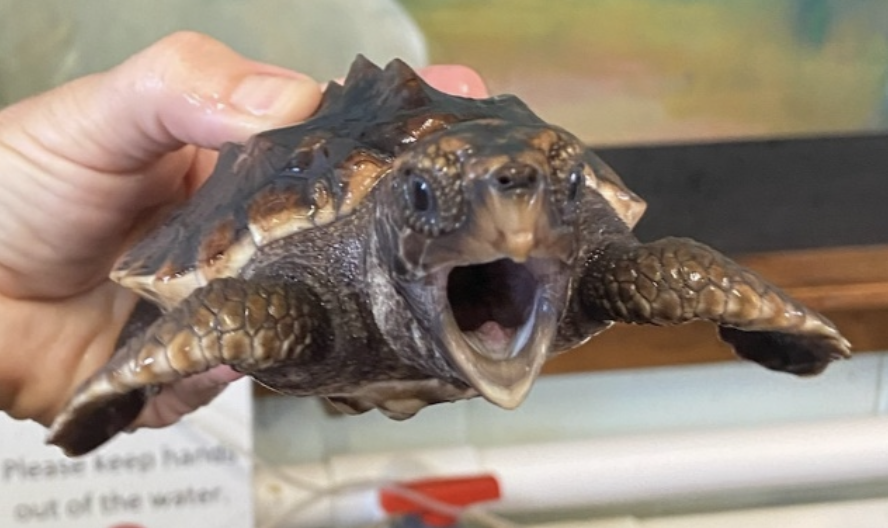 🍂👻SPOOKY SEASON🍂👻 The saying "educators are decorators" absolutely rings true for our Division of Instructional Services! The team's creativity is currently on display in the School District Office - colleagues are being encouraged to vote for their favorite festive pumpkin. Which jazzed-up jack-o-lantern would you choose?! 🎃🎃🎃 #ALLINMartin👊 #PublicSchoolProud #MCSDTheRippleEffect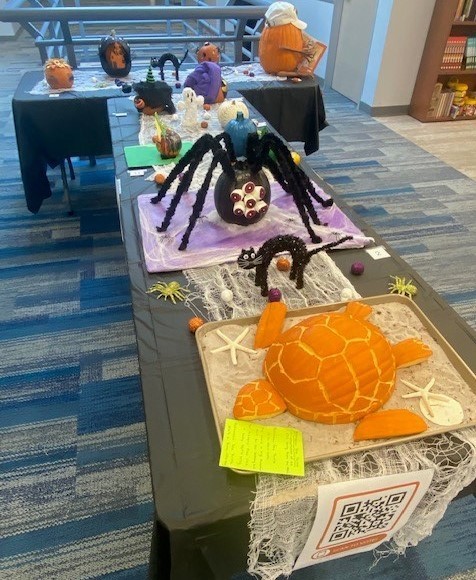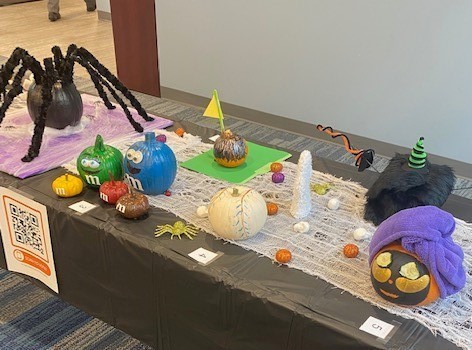 🌱DIGGING IN FOR EDUCATION🌱 The 3rd Grade Gifted class at Felix A. Williams Elementary is celebrating its annual Garden Week! During the week, students receive a hands-on enrichment of their "plants" science unit and their Expository and Research Writing lessons. Each child chooses their own plant, conducts research to become experts, prepares the garden beds and plants their plant. The 3rd Grade Gifted students will continue to care for their plants all year and later give garden tours to kindergarten, first and second-grade students once they are "experts" and feel confident in sharing their new knowledge with others! #ALLINMartin👊 #MCSDTheRippleEffect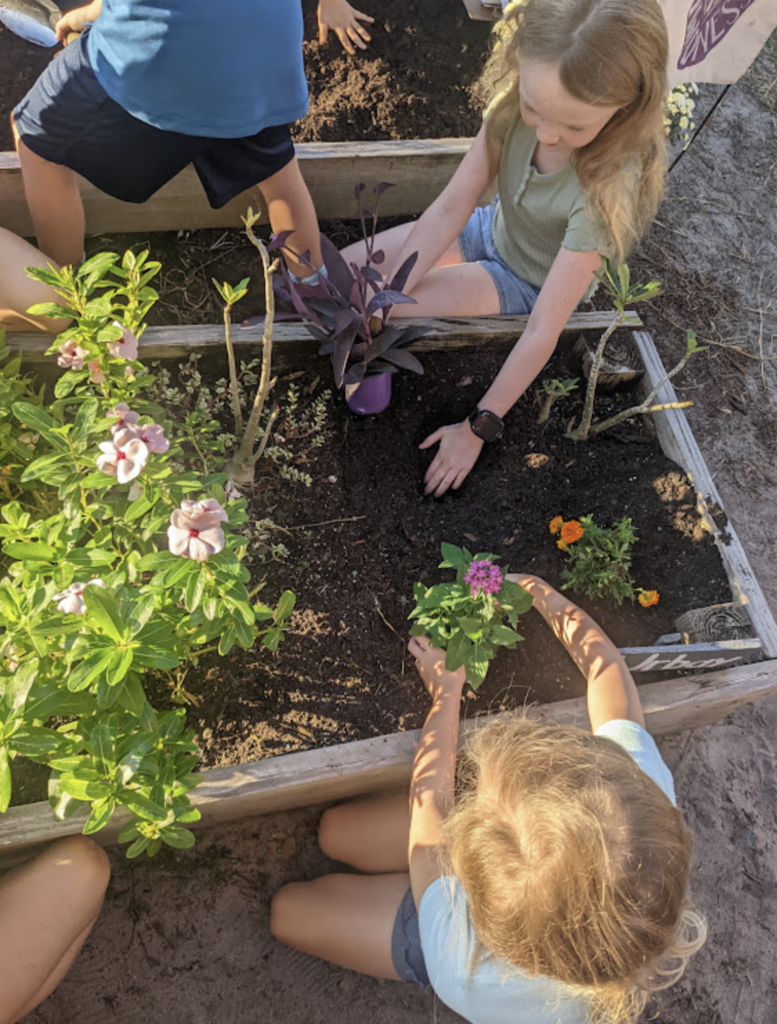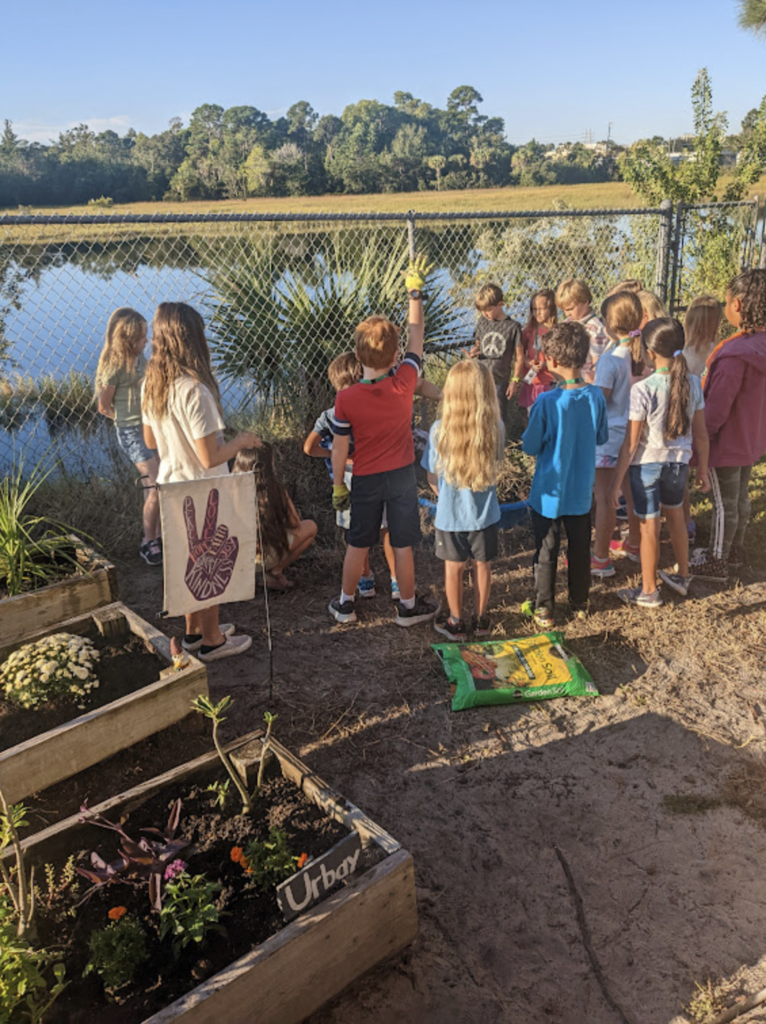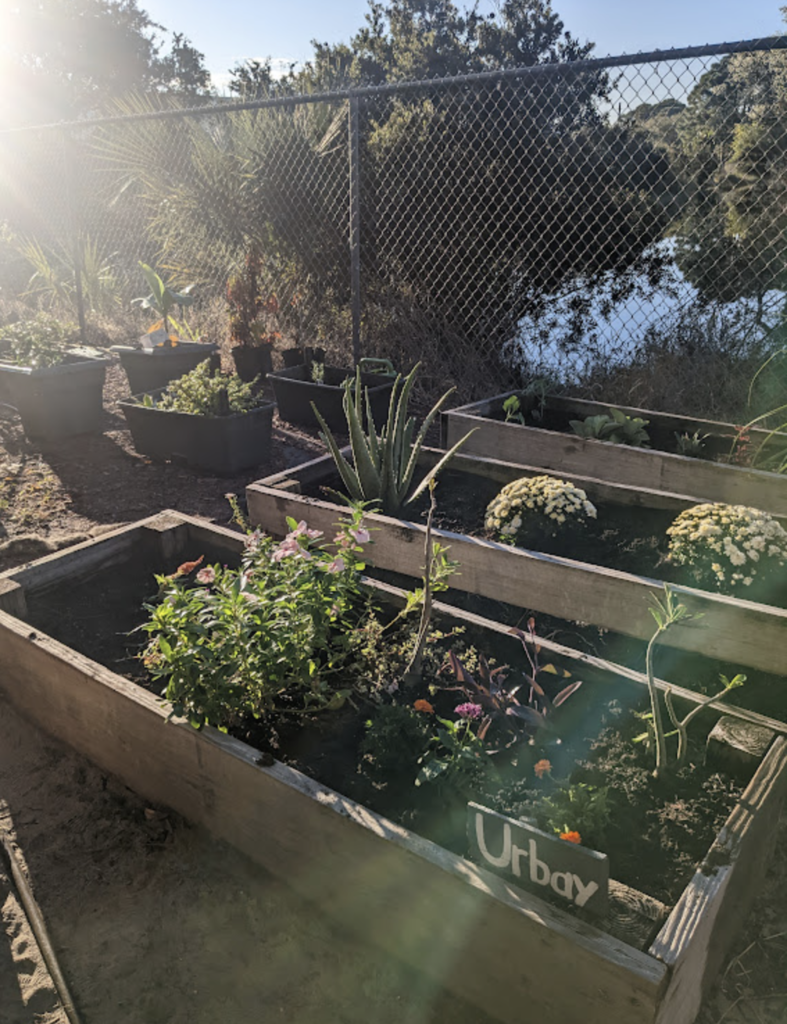 🏆EXCELLENCE IN SCHOOL LEADERSHIP 🏆 Mr. Jeff Raimann of Indiantown Middle School is our 2022-2023 Principal of the Year! We appreciate Mr. Raimann's commitment to the success of The Nest! Mr. Raimann will represent the Martin County School District in the Florida Department of Education's statewide recognition program. #ALLINMartin👊 #PublicSchoolProud #MCSDTheRippleEffect

🏆 CELEBRATING EXCELLENCE IN SCHOOL LEADERSHIP 🏆 Ms. Tami De James of Murray Middle School has been named our 2022-2023 Assistant Principal of the Year! We are proud of Ms. De James' dedication to our students and school district. Ms. De James will represent Martin County School District in the Florida Department of Education's statewide recognition program. #ALLINMartin👊 #PublicSchoolProud #MCSDTheRippleEffect

🍩PASTRIES WITH THE PRINCIPAL🍩 South Fork High School Principal Dr. Tim Aitken recently hosted "Pastries with the Principal," where parents and community members were invited to come chat and ask questions! Dr. Aitken talked about his vision for South Fork High School, his philosophy of education and shared celebrations and successes of staff and students. Parents also got a little show from South Fork High's choir while they enjoyed their pastries! It is homecoming week at SFHS, so you may see some creative costuming in the mix--can you guess the theme based on the outfits? Answer: "Toy Story- Cowboys vs. Aliens" Thank you to all the parents who attended Pastries with the Principal to learn more and support the Bulldogs! #ALLINMartin👊 #MCSDTheRippleEffect