"The function of education is to teach one to think intensively and to think critically. Intelligence plus character – that is the goal of true education." -Martin Luther King, Jr. The dream lives on. #MLKJrDay #ALLINMartin👊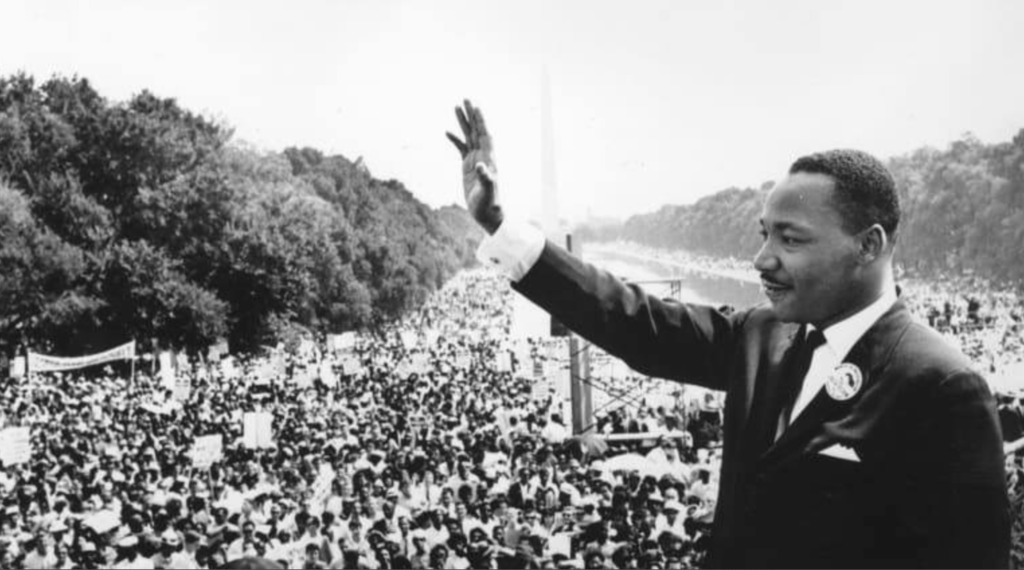 📲STAYING CONNECTED📲 Did you receive the latest edition of Martin Moments, our e-newsletter, in your inbox this week? Click the link below to catch up on the latest news and information from around MCSD!
https://conta.cc/3I6c8ZY
#ALLINMartin👊

Just a reminder, families - There will be no school for students on Friday, January 14 (Teacher Work Day) and Monday, January 17 (Martin Luther King, Jr. Day). Classes will resume Tuesday, January 18. #ALLINMartin👊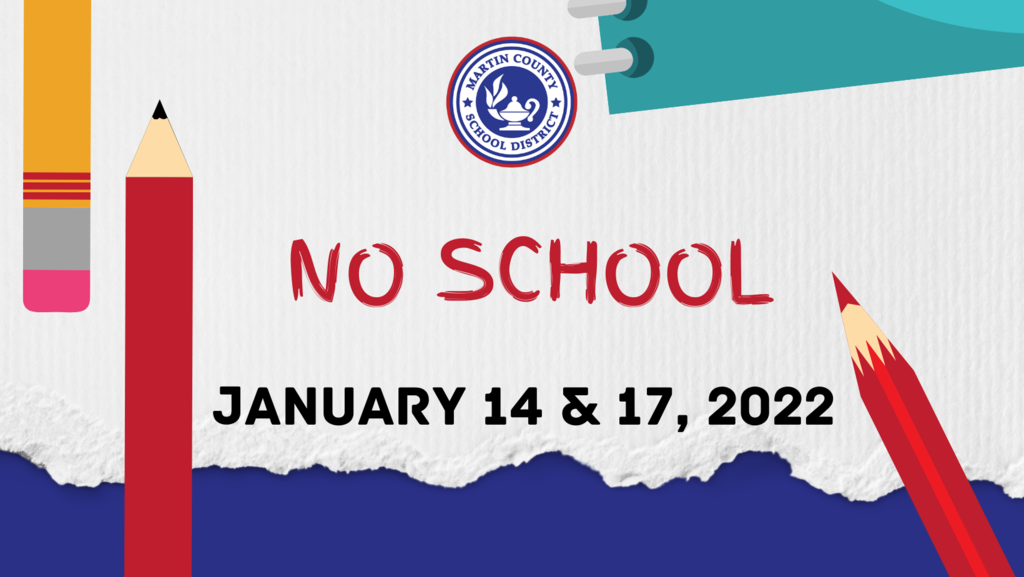 Enrolling a student to begin schooling next year? Maybe this is also a great time to consider working for the school district! Martin County offers many jobs which are ideal for parents who need to be home after school and during vacations. The Food and Nutrition Services Department is actively seeking new employees. Please contact 772.223.2655 ext. 58100 for more information.

🍎 VPK OPEN ENROLLMENT: 2022-2023 SCHOOL YEAR🍎 The Martin County School District's Voluntary Pre-Kindergarten Program (VPK) will begin accepting applications for the 2022-2023 school year on February 7, 2022. The program is available at select District-operated schools with limited enrollment. The open enrollment will take place in two phases beginning on February 7, 2022, at 8:00 a.m. Please click here to learn more:
https://www.martinschools.org/article/621324
#ALLINMartin👊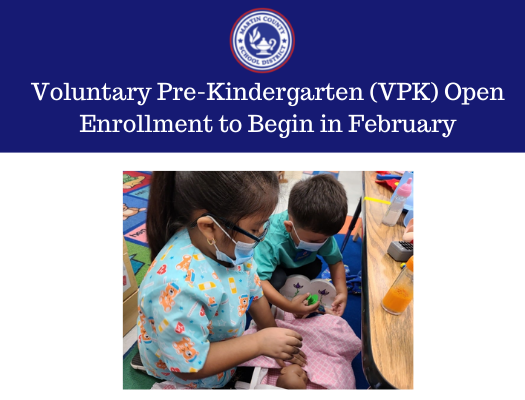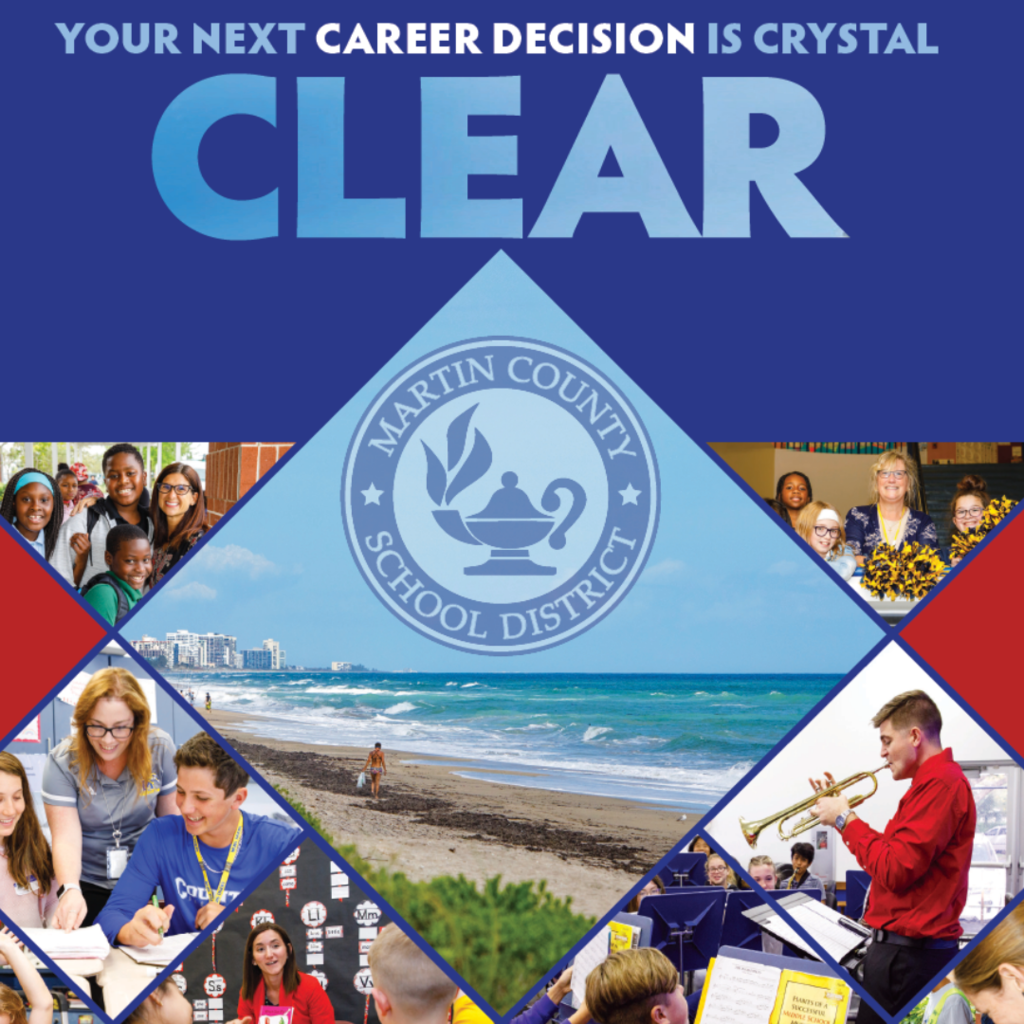 𝔹𝕒𝕕𝕘𝕖 𝕣𝕖𝕡𝕝𝕒𝕔𝕖𝕞𝕖𝕟𝕥 𝕗𝕖𝕖 𝕔𝕙𝕒𝕟𝕘𝕖𝕤 The fees for replacement ID badges have changed: ID cards - $3.00, plastic case - $2.00, CGE breakaway lanyard - $5.00. Breakaway lanyards and cases are required, but you are allowed to purchase these items from a store instead of using CGE branded ones. Remember, student badges are worn at all times while students are inside the school, riding a school bus, or on a field trip. If your child has lost his/her badge, please let the front office know and send in the applicable fee(s) to have a new one issued. Thank you for your support!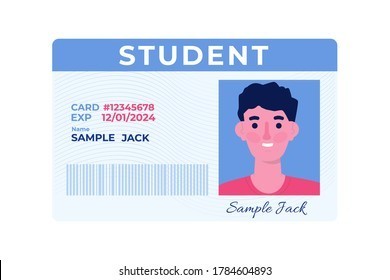 🎉WARM WELCOME🎉 Students in Ms. Bakkedahl's kindergarten class at Citrus Grove Elementary School are so excited to be back at school! They wish all of Martin County a very happy new year. 🎉🎉 #ALLINMartin👊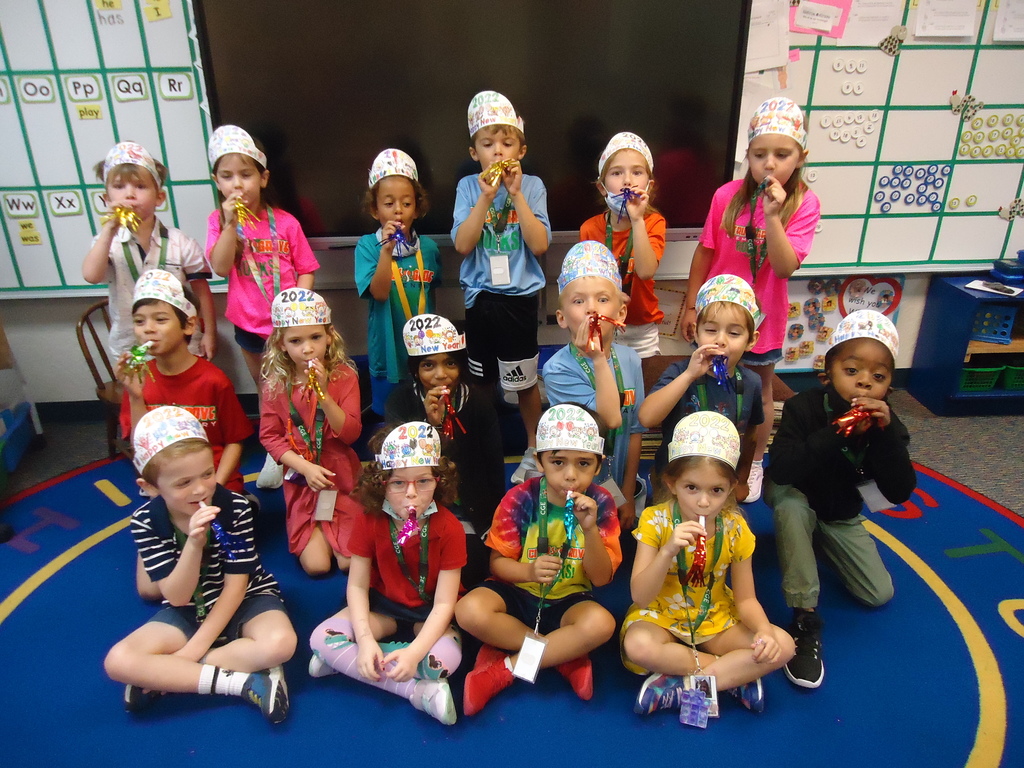 We are #ALLINMartin👊 and ready for a fantastic second semester of learning!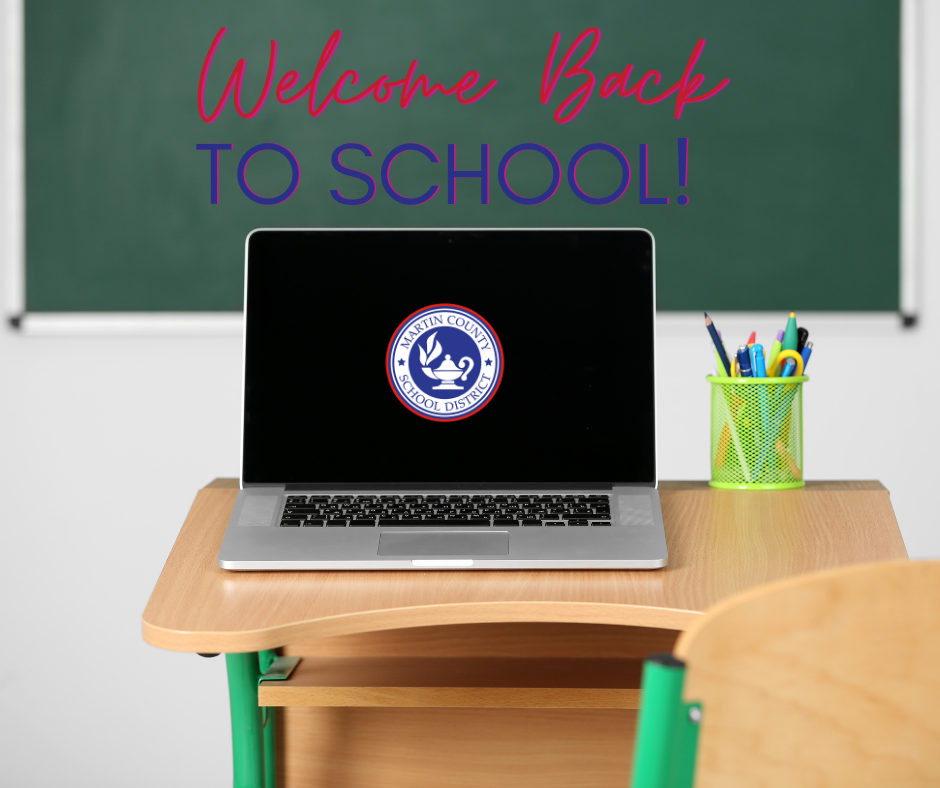 🎆...and 2021 is a wrap!🎆 🎇Happy New Year, Martin County!🎇 We are so excited to begin 2022 by going #ALLINMartin👊 in support of student achievement. Let's come together as a community to make this year the best yet for Martin County children!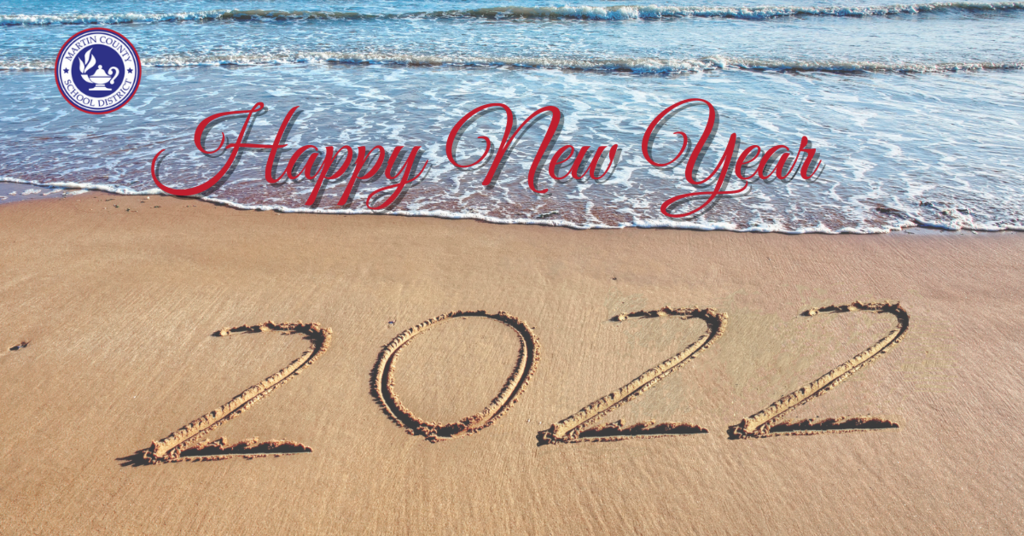 May peace, love, and unity bring a happy Kwanzaa to all who celebrate! #ALLINMartin👊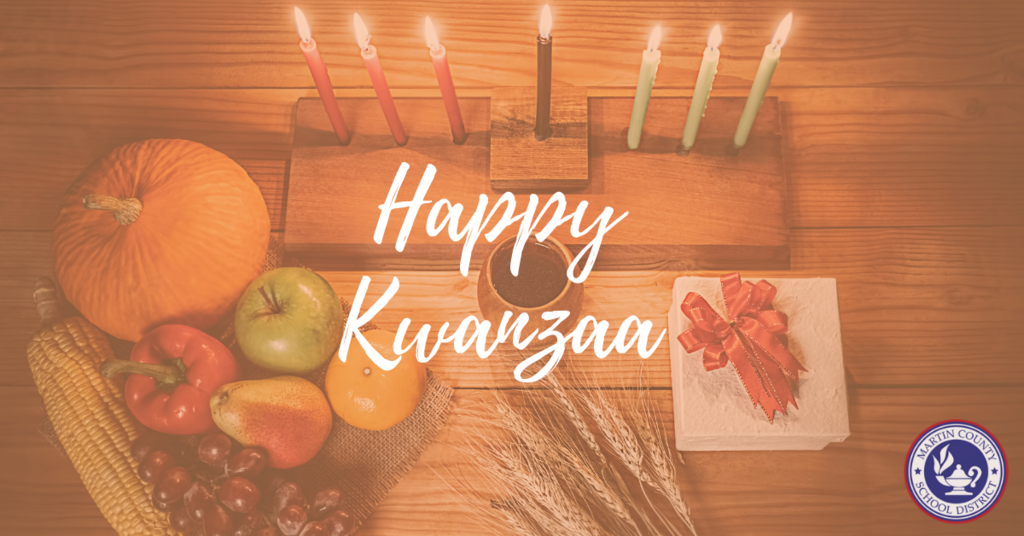 🌲Merry Christmas, Martin County! 🌲 May the spirit of the season fill your homes and hearts with warmth and love. #ALLINMartin👊

🎶🎤You better watch out, you better not cry, you better not pout I'm telling you why... 🎅Santa Claus is coming to town!🎅 Whose children are beyond excited and still awake? 🙋‍♀️🙋‍♂️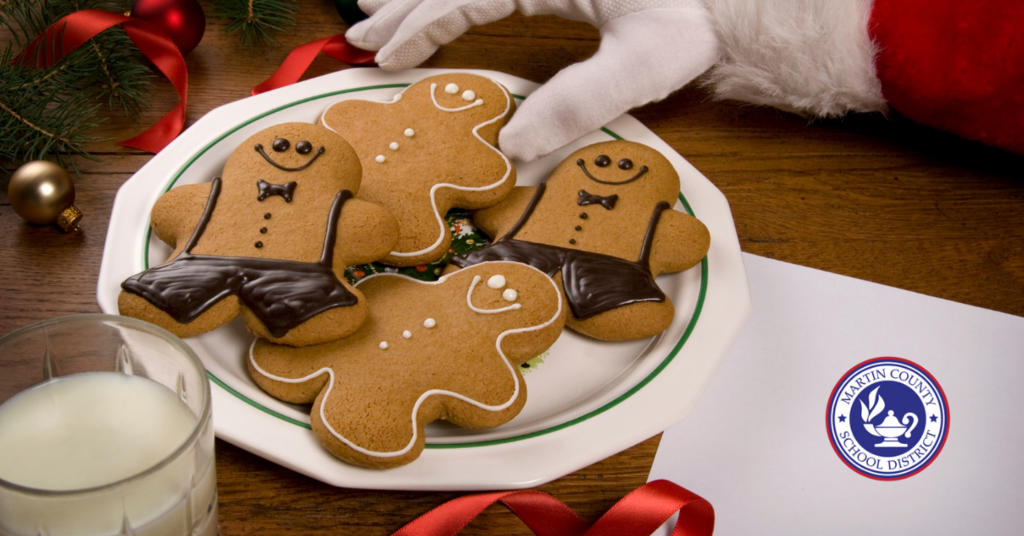 🌲SEASON'S GREETINGS FROM SUPERINTENDENT MILLAY🌲 Dr. John D. Millay wishes all students, employees and families a safe, relaxing and joyous holiday season. Watch his holiday greeting:
https://youtu.be/bqBvEnqXz6U
#ALLINMartin👊

⛄HAPPY WINTER BREAK!⛄ All District schools will be closed December 20 - December 31, 2021, for Winter Break. Classes will resume Monday, January 3, 2022. We wish all of our students, employees and families a safe and relaxing holiday season! #ALLINMartin👊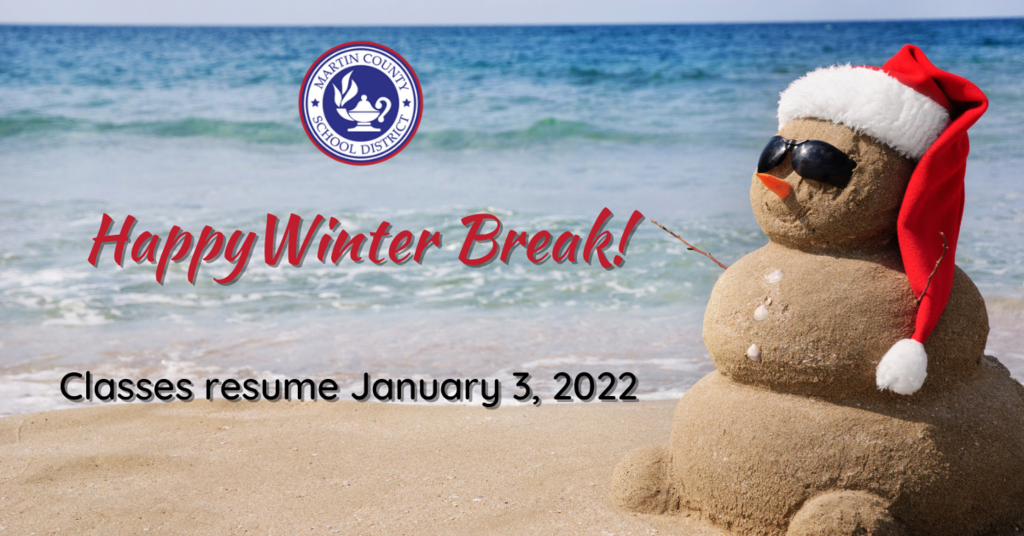 Too busy to cook? Rusano's Night to Give Back is this Thursday, December 16th. 20% of all CGE proceeds are donated to our PBiS program! Mention Citrus Grove when you order. Diamondbacks are grateful for the support of Rusano's Express Pizza - call (772) 220-3329.

As part of the Martin County School District's commitment to providing exemplary service to our students and their families, technical support for students' District-issued devices has been transitioned from the District Office to each school campus. Families in need of hardware or software support for District-issued devices should contact their child's school for assistance. Educational Technology staff assigned to each campus will perform necessary repairs or issue replacements of devices/chargers. #ALLINMartin👊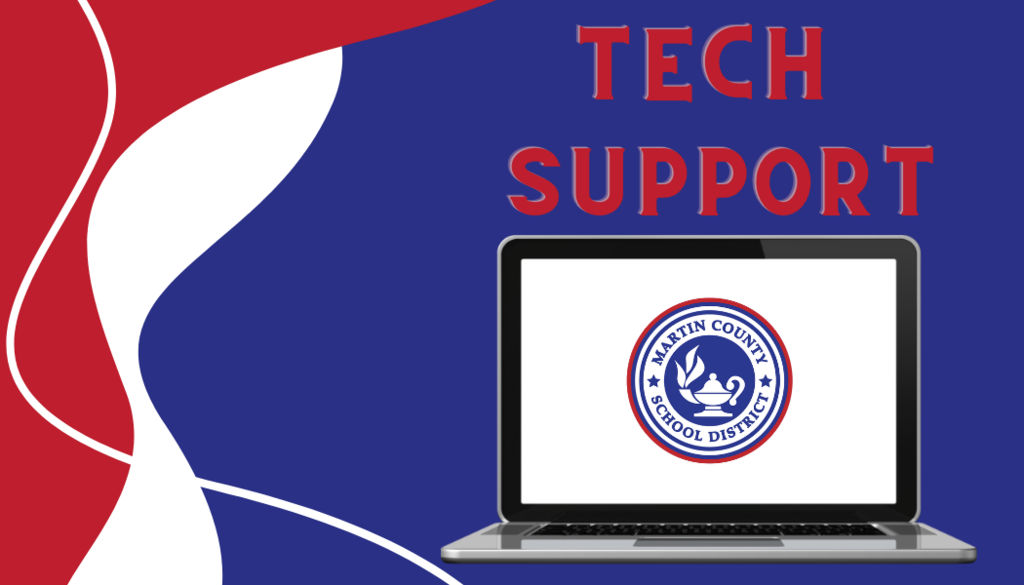 🌲SPIRIT OF THE SEASON 🌲 We are so proud of all of our students and employees who participated in the Stuart Christmas Parade last evening! Congratulations to the following award winners: 🌲Bessey Creek Elementary School - Judges' Choice Award & People's Choice Award 🌲Citrus Grove Elementary School - Musical Award (Small Float) 🌲Indiantown Middle School and Martin County High School- Judges' Choice Award for School Marching Bands #ALLINMartin👊

Holiday spirit is ready to shine in Stuart this weekend! After many hours of hard work, the CGE PTA is excited to reveal our school's float in the 60th annual Stuart Christmas Parade this Friday evening. In addition to showcasing our school pride and community spirit, the float will celebrate Tammy Reinhart, our CGE Teacher of the Year, and Erica Patino, our School-Related Employee of the Year. We are very thankful for our talented, dedicated PTA, and hope to see many smiling CGE families at the parade cheering on our school! Time: 7:00 PM, Friday, December 3rd Parade Route: Ocean Boulevard from Monterey Road to Georgia Avenue