💡SPOTLIGHT ON #MCSDPotential🌟💡 Our first employee in the spotlight is Ms. Kim Harse, a teacher at Palm City Elementary School. Parent Amy Freese says Ms. Harse helps students achieve their #MCSDPotential by going above and beyond and using Zoom to keep all members of her class informed. Thank you for leading by example, Ms. Harse! Know a student or employee who is achieving or helping others achieve their #MCSDPotential? Nominate them for recognition by clicking here: bit.ly/MCSDPotential. #ALLINMartin👊

💡📚SPOTLIGHT ON LITERACY💡📚 Reporter Jon Shainman recently spoke with students and faculty at Warfield Elementary School about all of the ways the school is going #ALLINMartin👊 to help children embrace their #MCSDPotential🌟 as readers! Tune in to WPTV this afternoon between 4-6:30 for the story!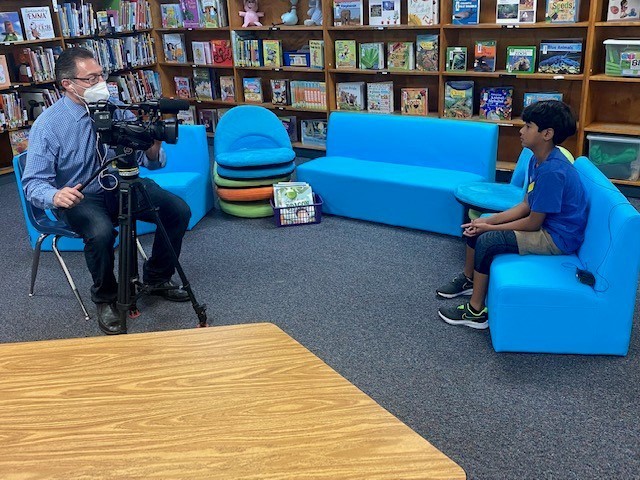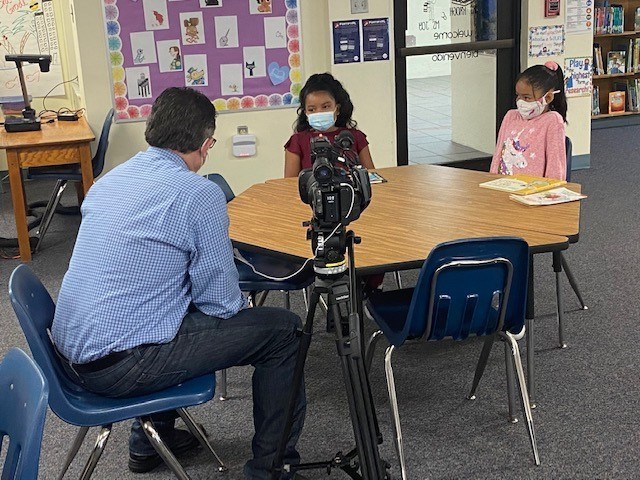 Here are few important reminders as we prepare to resume classes tomorrow, September 8: 😷Please monitor your child's symptoms each day. Our screening tool will allow you to quickly assess any symptoms your child may be experiencing to determine when and where to seek care:
https://bit.ly/MCSDStudentSymptomCheck
Students must remain home from school when they are ill, or when they or anyone in the household is awaiting test results or has tested positive for COVID-19. 🧪To view local facilities that are offering PCR/Rapid tests, please click here:
https://floridahealthcovid19.gov/testing-sites/
🩺To view voluntary vaccination opportunities for individuals aged 12+ in our community, please click here:
https://www.vaccines.gov/search/
📝Our COVID-19 dashboard provides current information about positive cases and quarantines within the District. The dashboard is updated twice daily and is available here:
https://bit.ly/MCSDCOVIDDashboard
We look forward to welcoming our students and employees back to school tomorrow! #ALLINMartin👊

🍽️NOURISHING ALL STUDENTS FOR SUCCESS🍽️ Our outstanding Food & Nutrition Services Department was recently featured in an issue of First Taste TV's Served Digizine! The article was about our unique "Take Three and it's Free" program, which allows students who choose to bring their lunches from home to select a healthy fruit, vegetable and carton of milk each day. Click here to read more:
https://nxtgennetwork.serveddigizine.com/view/877083606/20-21/
To view menus, learn how to add money to your child's account, or explore other programs operated by our Food & Nutrition Services Department, please click here:
https://www.martinschools.org/page/food-nutrition-services
. #ALLINMartin👊

🍎SCHOOLS CLOSED🍎 Just a reminder, families - all District-operated schools will be closed September 6 & 7 in observance of #LaborDay and #RoshHashanah. View our complete instructional calendar for the 2021-2022 school year:
https://www.martinschools.org/page/calendars
#ALLINMartin👊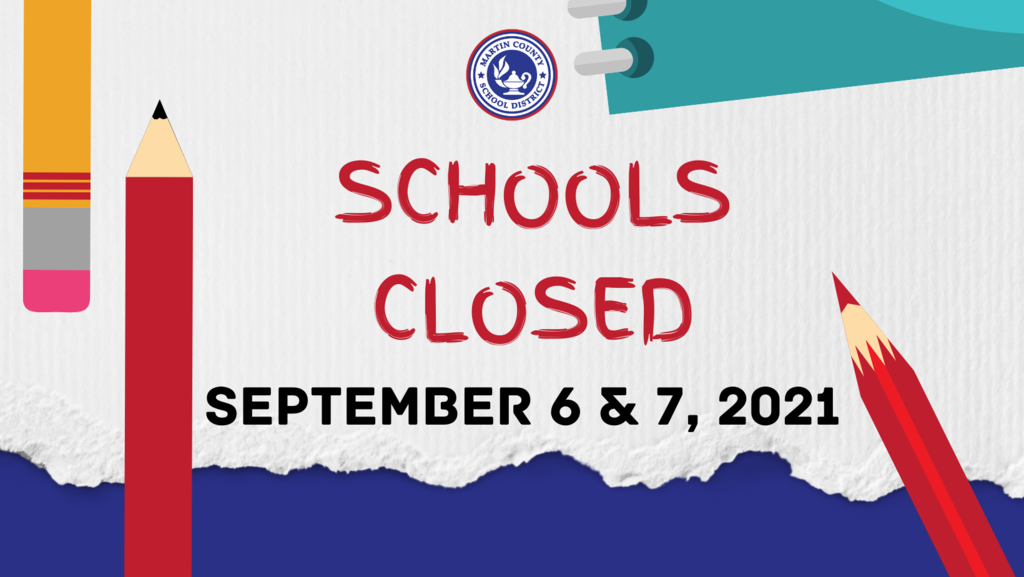 🍎 CULTIVATING EMPLOYEE WELLNESS🍎 The District operates an Employee Wellness Program to improve the health and well-being of employees and their dependents. Earlier today, employees serving as Wellness Ambassadors for their schools and departments were treated to an adorable gift basket courtesy of our Risk Management & Employee Benefits team and Florida Blue! Each gift basket contained an umbrella, self-watering planter, MCSD-branded pot, sunflower pen, a kneeboard, small spade and a $50 Amazon gift card. Wellness Ambassadors promote District-sponsored wellness programs, encouraging participation and healthy habits among their colleagues. The District's Risk Management & Employee Benefits Department promotes a culture of health and wellness throughout the District by focusing on the following dimensions of wellness: physical, environmental, emotional, financial, social, spiritual, occupational and intellectual. #ALLINMartin👊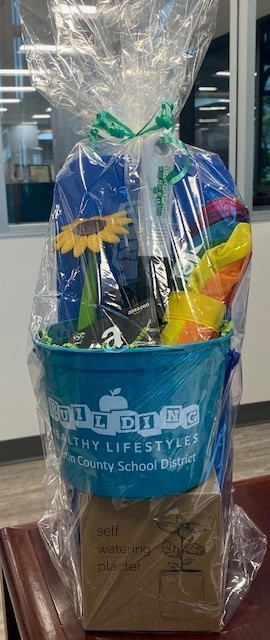 🍎EDUCATING ALL STUDENTS FOR SUCCESS🍎 Our Office of Purchasing, Warehousing, Reprographics & Property Control has had the pleasure of mentoring and providing on-the-job training to two amazing students as part of the Project SEARCH program this school year. Operated locally by our Exceptional Student Education Department, Project SEARCH is a one-year transition program for students with disabilities who are 18-21 years of age and who have deferred or are in the process of deferring their standard high school diploma and also meet the eligibility requirements for Vocational Rehabilitation's Supported Employment Program. Each day, student interns report to their host business to learn employability skills. Students participate in three internships/experiences during the year. In their classes, they define their career goals and plan necessary steps to achieve those goals. "Both of my students have been a joy to work with," said Renee Hayes, Director of Purchasing. "Our team has been so helpful in training them to develop needed skills so they can obtain jobs with the experience they are gaining in this ten-week program. Our hearts melt knowing we are positively impacting their lives and helping them develop!" We are #ALLINMartin👊 and ready to help each child achieve their #MCSDPotential🌟!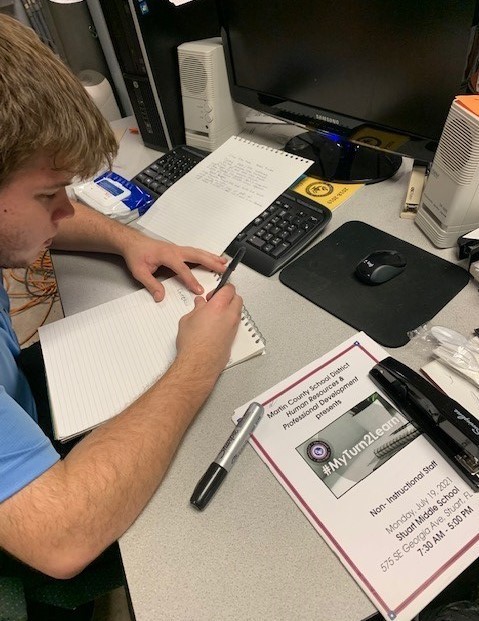 ☔️When life gives us a little rain, we smile and are thankful for umbrellas!☔️ SouthState Bank in the Village of Indiantown graciously donated umbrellas for Warfield Elementary School staff to use in the carline and at the walkers' gate on rainy days. They also donated clerical supplies for the front office staff. We are so grateful for our amazing community partners! #ALLINMartin👊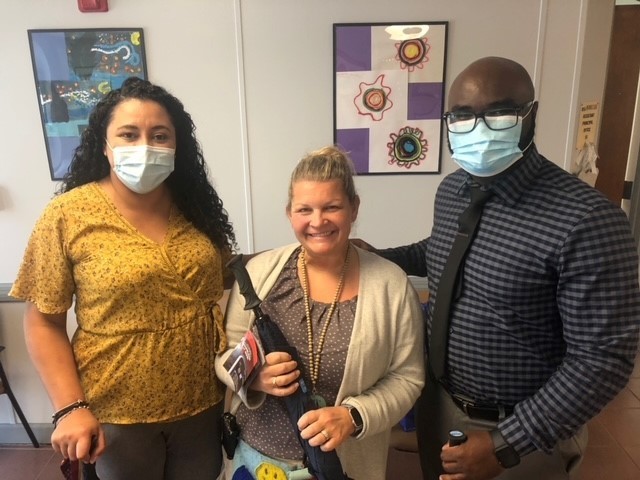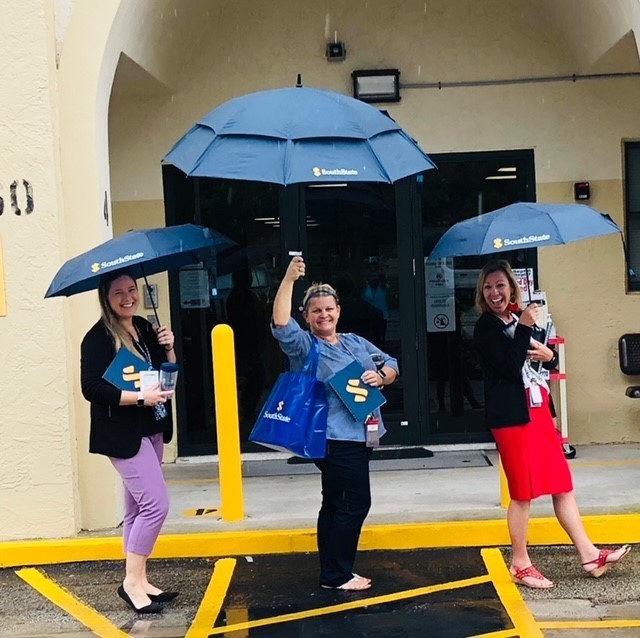 🔬CELEBRATING STELLAR SCIENTISTS🔬 Congratulations to Nina Goyal of Hidden Oaks MS and Varun Singh of Anderson MS for being named two of the top 300 Broadcom MASTERS in this year's competition! Read more:
https://www.martinschools.org/article/526206
#ALLINMartin👊

🎓PREPARING FOR FUTURE SUCCESS🎓 Jensen Beach High School, Martin County High School and South Fork High School upperclassmen and families - did you miss last night's virtual college planning webinar with Scoir, Inc.? No worries - catch the replay by clicking here:
https://vimeo.com/595416859
. #ALLINMartin👊

🩺VOLUNTARY VACCINE AND TESTING OPPORTUNITIES🩺 The Florida Department of Health (DOH) in Martin County is currently offering FREE PCR testing for COVID-19. Learn more and schedule an appt:
https://curative.com/sites/31397
Find other PCR/Rapid testing sites in Martin County:
https://floridahealthcovid19.gov/testing-sites/
DOH Martin's vaccine opportunities are listed in the attached photo. To view other vaccine opportunities in our community, please click here:
https://www.vaccines.gov/search/
DOH Martin encourages individuals aged 12 and older to consider obtaining their COVID-19 vaccine if this recommendation is in alignment with guidance from their health care provider. Have questions? Contact DOH Martin at (772) 221-4000 option 9.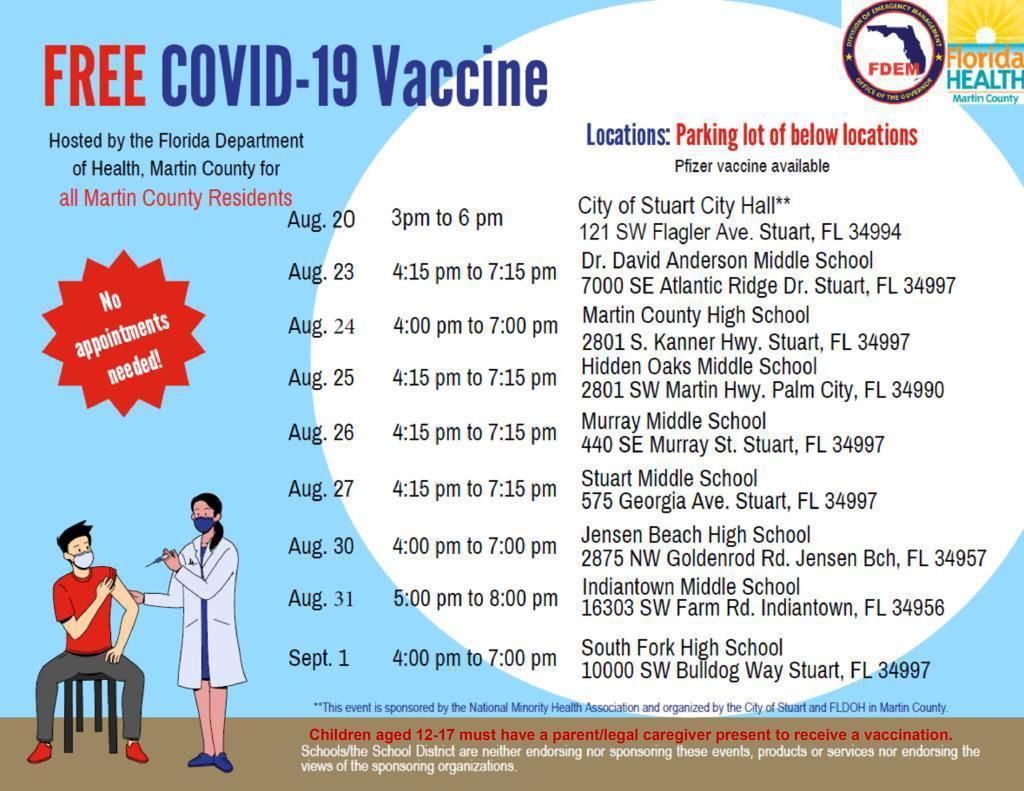 🏈FRIDAY NIGHT LIGHTS🏈 Huge rivalry game tonight, Martin County! Jensen Beach High School will take on South Fork High School in Varsity football action. The game will begin at 7pm at JBHS and tickets must be pre-purchased - tickets will not be sold at the stadium. All attendees must enter the stadium prior to the start of the third quarter. Click the following link to view complete rules for spectators and purchase your tickets:
https://jensenbeachathletics.com/teams/3170315/football/varsity/event/26546247/buy-tickets
#ALLINMartin👊

🌊FLOATING INTO FRIDAY🌊 We have all the positive vibes and #FridayFeels thanks to our one-of-a-kind Environmental Studies Center! Students enjoyed exploring the Indian River Lagoon aboard the River Scout this week. Joy is found in the moment. We feel so fortunate to live, work, play and educate ALL students for success in our Martin County paradise! 💖 #ALLINMartin👊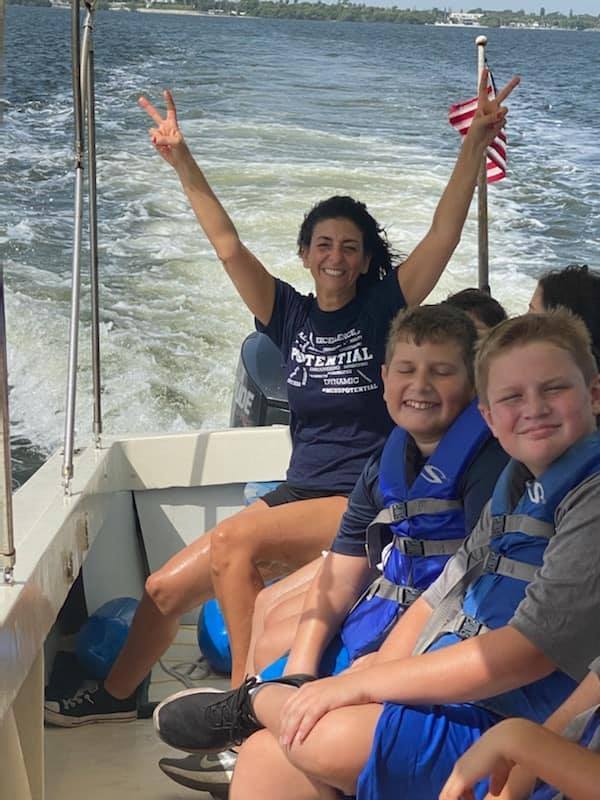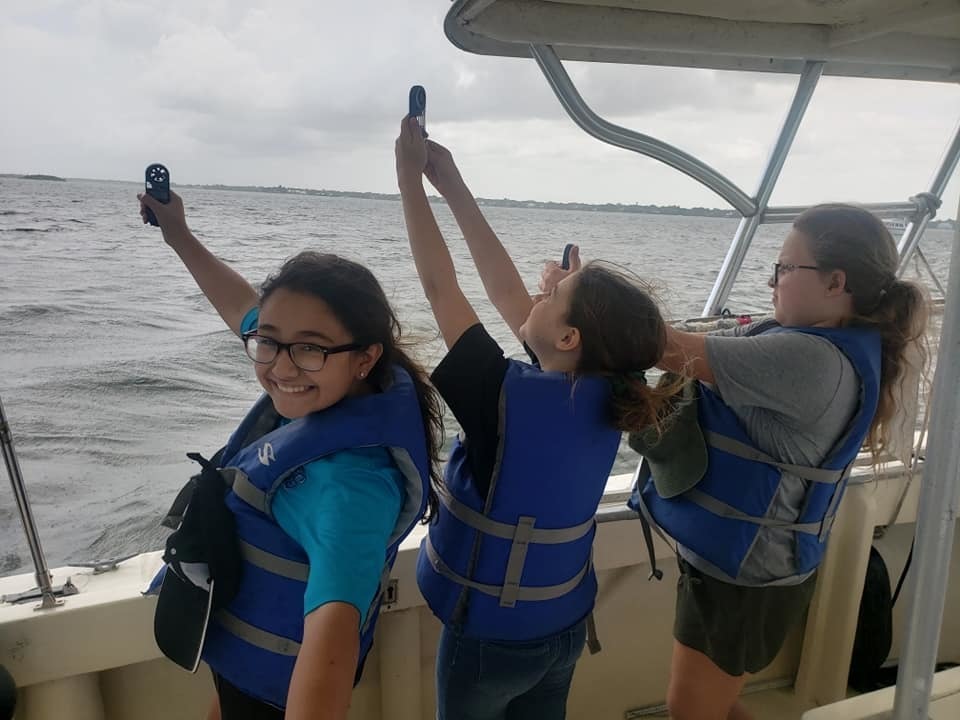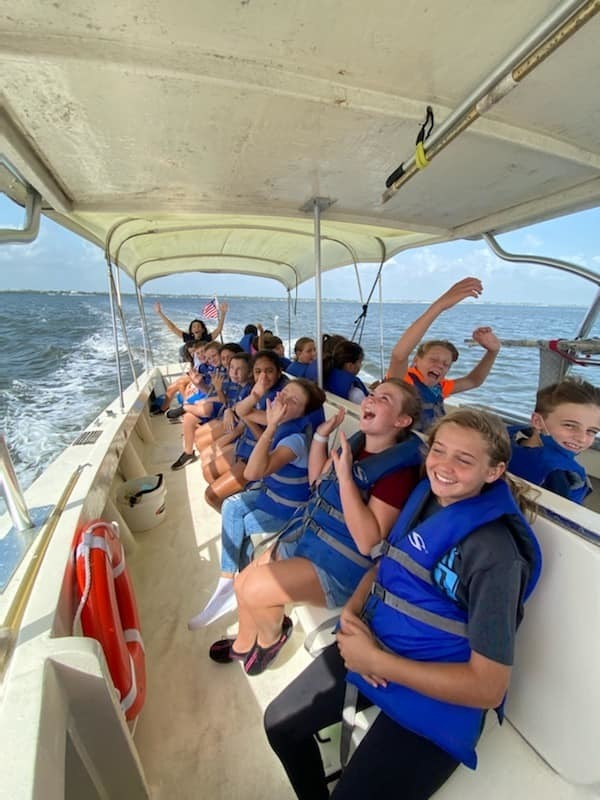 🌟CELEBRATING #MCSDPOTENTIAL🌟 Superintendent John D. Millay is leading Team MCSD into Friday with positive vibes and a commitment to ensuring all Martin County students are equipped to achieve their potential. Spirit Day here we come! #ALLINMartin👊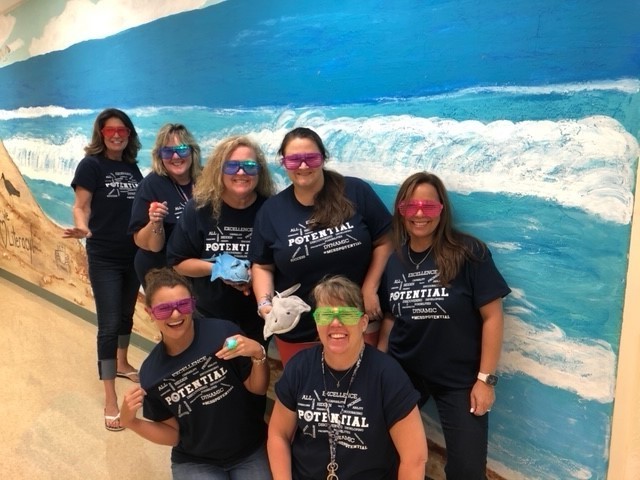 As we embark on this new school year, the Martin County School District wants to be sure that students feel prepared when it comes to their college planning journey. As such, the District has partnered with Scoir to host a back-to-school information session for high school juniors and seniors. During this one-hour workshop, staff will review the ins and outs of Scoir so that students can feel confident using the platform this academic cycle. Please join us on August 30, from 7-8 pm ET as we host a session covering the following: Finding your college fit Making your college list Using the Scoir mobile app Use click here to join virtually on August 30 at 7pm:
https://bit.ly/MCSDScoir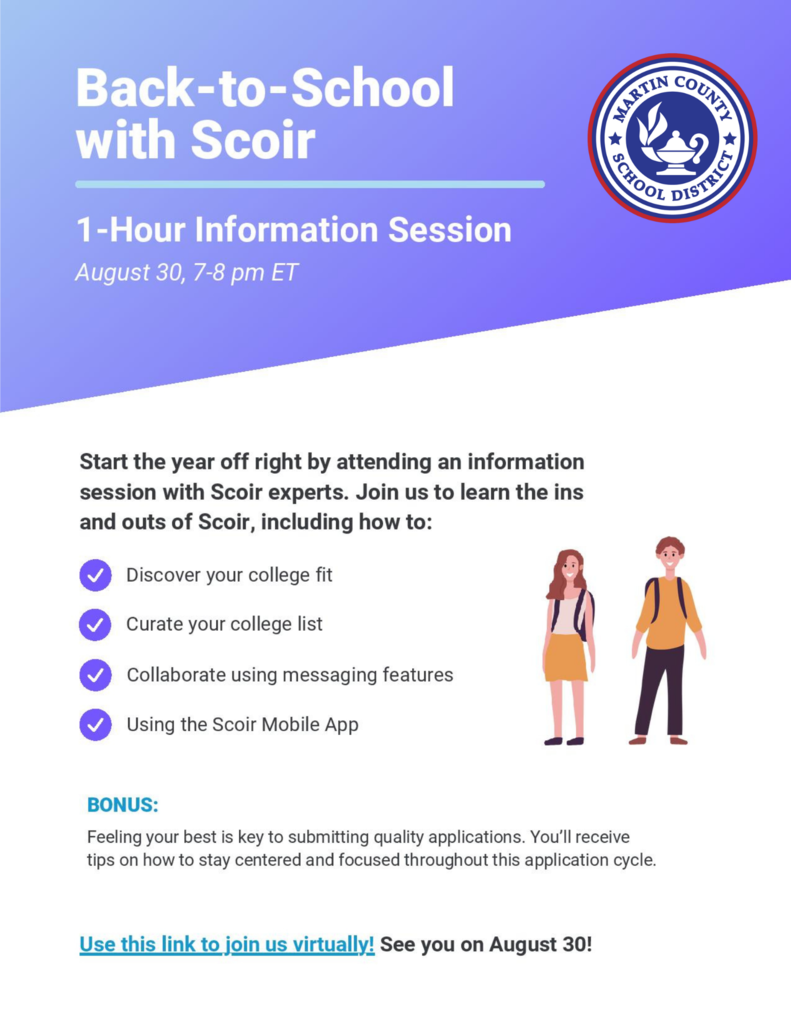 🍎LEARNING IN ACTION🍎 Superintendent John D. Millay observed teachers and students diving into daily #Fundations and #Benchmark English Language Arts (ELA) lessons at J. D. Parker Elementary School this morning. Earlier this year, the Martin County School Board adopted new K-12 instructional materials for ELA that are fully aligned to the Florida Department of Education's B.E.S.T. standards. The complete curriculum adoption was funded in part with proceeds generated by the half-mill property tax referendum that was approved by Martin County voters in 2018. "Student engagement has been off the charts," Dr. Millay shared. "This is what we love to see when participating in learning walks and observing instruction. More of that!" #ALLINMartin👊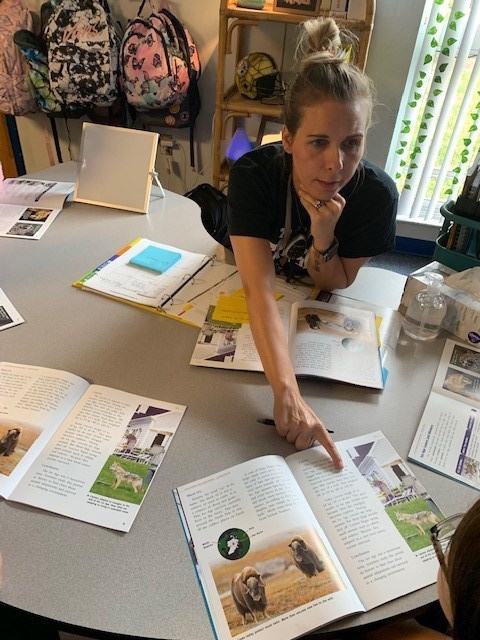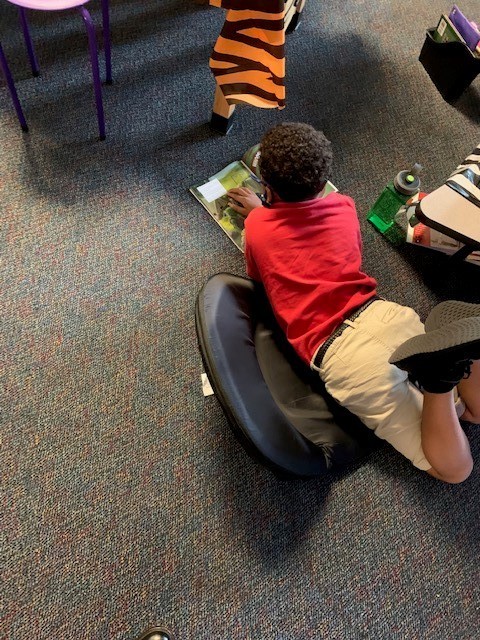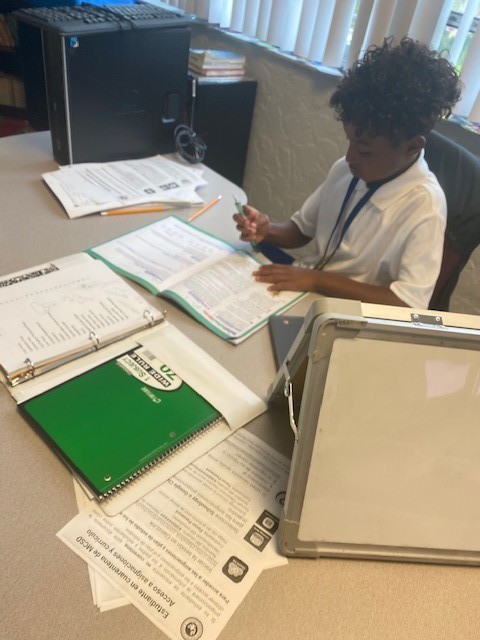 Curriculum Nights for JBHS, MCHS, SFHS, Willoughby Learning Center and Spectrum Academy will be held this evening, August 25. View specific details for your child's school:
https://www.martinschools.org/page/reopening#curriculumnights
If you or your child are experiencing symptoms of illness, awaiting COVID-19 test results, have tested positive for COVID-19, or are currently quarantined, please do not attend Curriculum Night in person. Please contact your child's school- staff will make arrangements for you to receive the same information that will be presented during these events. #ALLINMartin👊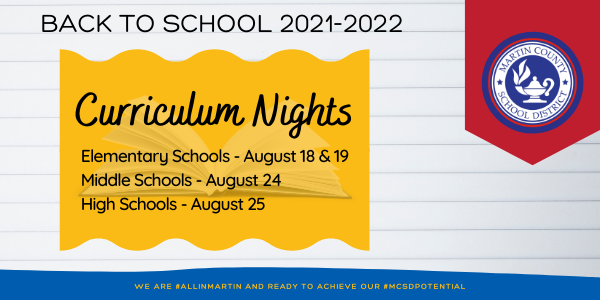 🩺HEALTH UPDATE 🩺 The Florida Department of Health in Martin County (DOH Martin) is currently hosting voluntary Pfizer vaccination clinics throughout the community. DOH Martin encourages interested individuals aged 12 and up to get vaccinated if this recommendation is in alignment with guidance received from their health care provider. Students aged 12-17 must have a parent/legal guardian present with them to receive a vaccination. Learn more:
https://www.martinschools.org/article/513522
DOH Martin is also offering free COVID-19 testing for individuals aged 6 months and older. Learn more and make an appointment:
https://curative.com/sites/31397
To get answers to your frequently asked questions about academics, health protocols and more, please click here:
https://www.martinschools.org/page/frequently-asked-questions-covid
#ALLINMartin👊

🍎STAYING CONNECTED🍎 Did you receive the latest edition of Martin Moments in your inbox yesterday? Get connected with the latest MCSD news and information by clicking the link below.
https://conta.cc/2XPLcM6
#ALLINMartin👊

Middle School Curriculum Nights will be held this evening, August 24. View specific details for your child's school:
https://www.martinschools.org/page/reopening#curriculumnights
If you or your child are experiencing symptoms of illness, awaiting COVID-19 test results, have tested positive for COVID-19, or are currently quarantined, please do not attend Curriculum Night in person. Please contact your child's school- staff will make arrangements for you to receive the same information that will be presented during these events. #ALLINMartin👊