Working with schools, youth-serving organizations, and businesses, we're building healthier communities and empowering kids to develop lifelong healthy habits.
Committed to helping people enjoy happier, healthierlives by eating more fruits and vegetables every day.
The Academy of Nutrition and Dietetics is the world's largest organization of food and nutrition professionals founded in Cleveland, Ohio, in 1917, by a visionary group of women dedicated to helping the government conserve food and improve the public's health and nutrition during World War I. Today, the Academy represents more than 100,000 credentialed practitioners — registered dietitian nutritionists, dietetic technicians, registered, and other dietetics and nutrition professionals holding undergraduate and advanced degrees in nutrition and dietetics, and students — and is committed to improving the nation's health and advancing the profession of dietetics through research, education and advocacy.
Nourish Interactive is your free one stop resource for fun nutrition games for kids, interactive nutrition tools and tips for parents and health educators to use to promote healthy living for the whole family. Created by nutrition and health care professionals, Nourish Interactive's nutrition education website gives children and families the knowledge and skills they need to make healthy choices.
HealthyChildren.org is the only parenting website backed by 67​,000 pediatricians committed to the attainment of optimal physical, mental, and social health and well-being for all infants, children, adolescents, and young adults.
Whether you're looking for general information related to child health or for more specific guidance on parenting issues, you've come to the right place. Here, you'll find information regarding the American Academy of Pediatrics (AAP) many programs and activities, our policies and guidelines, our publications and other child health resources, as well as much, much more. Best of all, you can rest assured that the information comes from the nation's leading child health experts and that we have scientific research supporting our recommendations.
All kids deserve to be healthy, active, and ready to learn. We work to create healthier home and school environments where every child has access to safe places to play, nutritious food to eat, and healthy experiences to help them thrive.
MyPlate is a reminder to find your healthy eating style and build it throughout your lifetime. Everything you eat and drink matters. The right mix can help you be healthier now and in the future.
We aim to give you the tools to make the best health choices for you.
Did you know that kids need to eat 5 colors every day? Get kids excited about eating a rainbow with Today I Ate A Rainbow's games and advice. Your kids will be asking to eat a rainbow of fruits and vegetables everyday. Healthy eating habits start at home and the best way to set a habit is to make it enjoyable which is why we've turned healthy eating into a fun game that works!
Learn how we are working to increase healthy eating and active living among children and adults to significantly reduce obesity rates.
Staying out of the nurse's office with fitness tips for kids. Includes Nutrition games, fitness tips, and fitness games.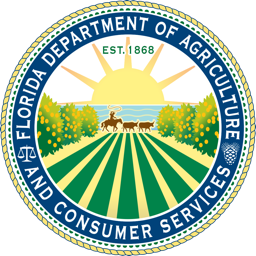 The Division of Food, Nutrition and Wellness conducts, supervises and administers child nutrition and commodity food distribution programs that are carried out using state or federal funds. We provide outreach, guidance and training to child nutrition program sponsors, schools, school food service directors, parent and teacher organizations and students about the benefit of fresh food produced in Florida.
Our mission is to ensure that every child in Florida has access to a healthy, nutritious meal each day; increase awareness and consumption of Florida's agricultural commodities; reduce food insecurity among Florida's most vulnerable populations; and encourage healthy lifestyles among Florida residents.