Employee Assistance Program (EAP)
MCSD cares about the well-being of all employees on and off the job and provides at no cost to benefit eligible employees, a comprehensive Employee Assistance Program (EAP) through Cigna. EAP offers all eligible employees and their family members access to licensed mental health professionals through a confidential program that is protected by state and federal laws. EAP is available to help employees gain a better understanding of problems that affect them, locate the best professional help for a particular issue, and decide upon a plan of action. EAP counselors are professionally trained and certified in their fields and available 24 hours a day, 7 days a week.
What is an Employee Assistance Program?
An Employee Assistance Program offers eligible employee and family members free and convenient access to a range of confidential and professional services to help address a variety of problems negatively affecting their well-being. Coverage includes five (5) face-to-face sessions, per person, per issue, per year. Services include phone crisis intervention and referrals to outside resources when necessary. EAP offers counseling services on issues such as:
Anxiety

Legal and financial concerns

Depression

Life improvement

Family and/or marriage issues

Debt counseling

Substance abuse

Identity theft

Pet Care
MCSD recognizes that employees' personal responsibilities may, at times, spill over into the workplace. To help ensure employees are able to address these concerns with minimal disruption, the program provides employees and their family members assistance for a variety of concerns – including child care, elder care, daily-living issues, and other issues they may encounter.
Are the services confidential?
Yes. Receipt of EAP services are completely confidential. If participation in the EAP is the direct result of a Management Referral (a referral initiated by a supervisor or manager), MCSD will ask permission to communicate certain aspects of the employee's care (attendance at sessions, adherence to treatment plans, etc.) to the referring supervisor or manager. The referring supervisor or manager will not receive specific information regarding the referred employee's case. The supervisor or manager will only receive reports on whether the referred employee is complying with the prescribed treatment plan.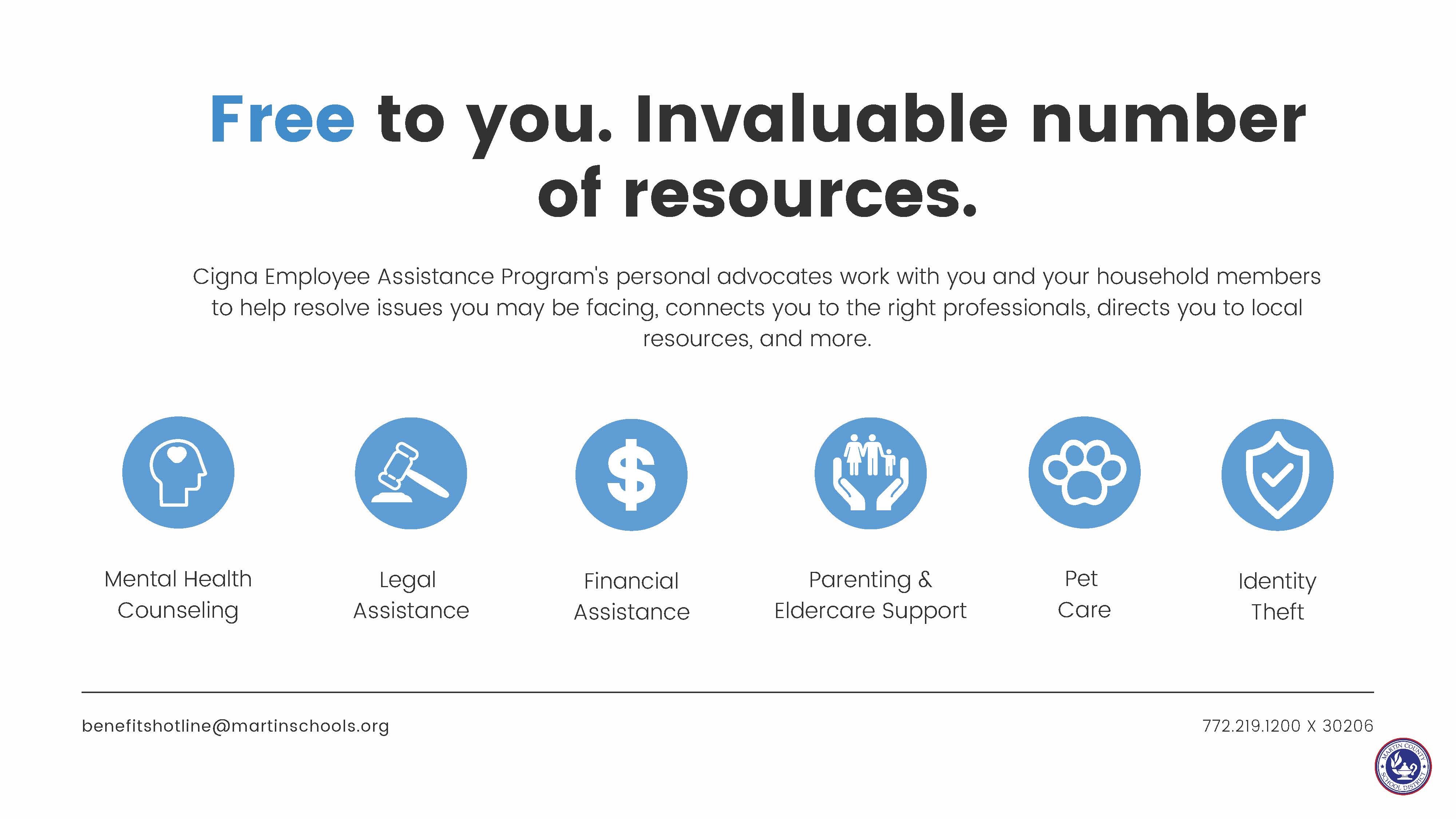 EAP Telephone Consultation